Apart from the exciting competition between Svitolina and the former world No. 1. Their first match is also remembered for an unpleasant incident. Azarenka was booed off the court because no handshake occurred between the two players. To this, Azarenka voices her opinion in an interview.
Recently when DC Open gave the No-Handshake announcement, Azarenka voices her opinion on the matter: "Well, I think we are about how many, 18 months too late with making this? So, happy? I don't know."
In the past few weeks, two tennis players, Victoria Azarenka from Belarus and Elina Svitolina from Ukraine, have faced each other twice. Their first match at Wimbledon lasted three hours and was a three-set game, with Svitolina ultimately winning 2-6, 6-4, 7-6 (9). They then played during the opening round of the DC Open. In this game, Azarenka emerged victorious with a score of 7-6 (2), 6-4 in straight sets.
Svitolina maintained her stance of not shaking hands with players from Russia or Belarus before the match. This decision was due to the ongoing conflict in Ukraine, which Russia supports and is also backed by Belarus.
A controversy arose after the boos during a recent event. Moreover, leading to discussions about whether the WTA should take steps to inform spectators about the official protocol regarding handshakes. Even Svitolina weighed in, requesting that Wimbledon and the WTA provide prior information to the public.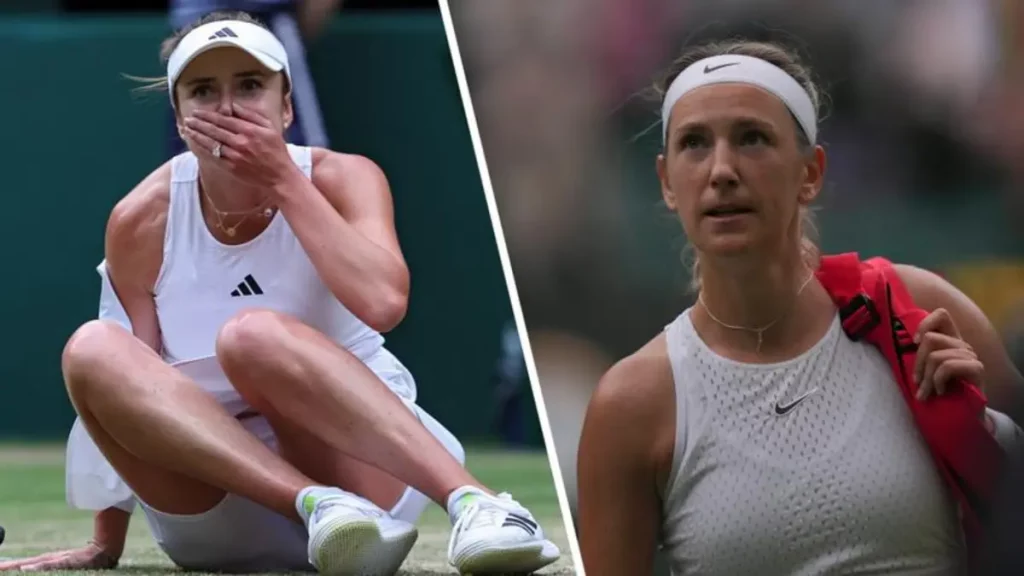 Although the announcement managed to prevent Azarenka from being booed off the court at the WTA 500 event, the 34-year-old did not appear particularly pleased with the decision.
"I don't have a strong opinion on the matter. It's been talked about enough, let's move on. We have a tennis match to play, and as I mentioned during Wimbledon, I understand and acknowledge someone else's perspective. That's all there is to it."
READ NEXT:
Add Howdy Sports to your Google News feed.