AEW is a professional wrestling company founded and managed by Tony Khan, And The Elite which consisted of Cody Rhodes, Kenny Omega, and The Young Bucks. Cody Rhodes however in a dramatic fashion left AEW for WWE. But there have been several wrestlers in AEW Backstage who still have praise for the American Nightmare. Feugo Del Sol in an interview with Fightful Wrestling went on to credits Cody Rhodes for making 'Too Fast Too Feugo'
Cody Rhodes currently is the most over wrestler in the WWE. He not only jump-shifted from AEW to WWE but also went on to wrestle Roman in the main event of Wrestlemania. Rhodes even after leaving the company had good things to say. His Co-Workers at AEW have also been the only good thing about Rhodes. Feugo Del Sol in an interview with Fightful Wrestling has only praise when asked about Rhodes.
Del Sol, known for his high-flying moves and being the sidekick of Sammy Guevara caught the attention of Rhodes backstage. Feugo Del Sol who recently left AEW this year, credits Cody Rhodes for pushing him and his catchphrase 'Too Fast Too Feugo'. In the interview, Feugo stated that if Rhodes wouldn't pitch in and if he wouldn't push hard for it, it would have never happened and that It was time for Feugo II to reps.
Feugo said that Rhodes asked if he wanted to wrestle and do reps then why don't they both team up? Rhodes wanted to have some while also getting cardio. While crediting Rhodes Feugo said that it was all a Cody's project and was possible because of the position Rhodes was in. He thanked Cody for getting him booked on the show every week, which got him doing vlog bits every week, which just continued to grow and evolved his character and grow his status online.
Fuego Del Sol began to team up with another performer named Feugo II on AEW Dark. Though it was never confirmed by Rhodes or AEW, fans speculated that Feugo II was just Cody Rhodes in a mask.
Is Lesnar going to cost Cody Rhodes the match at MITB 2023?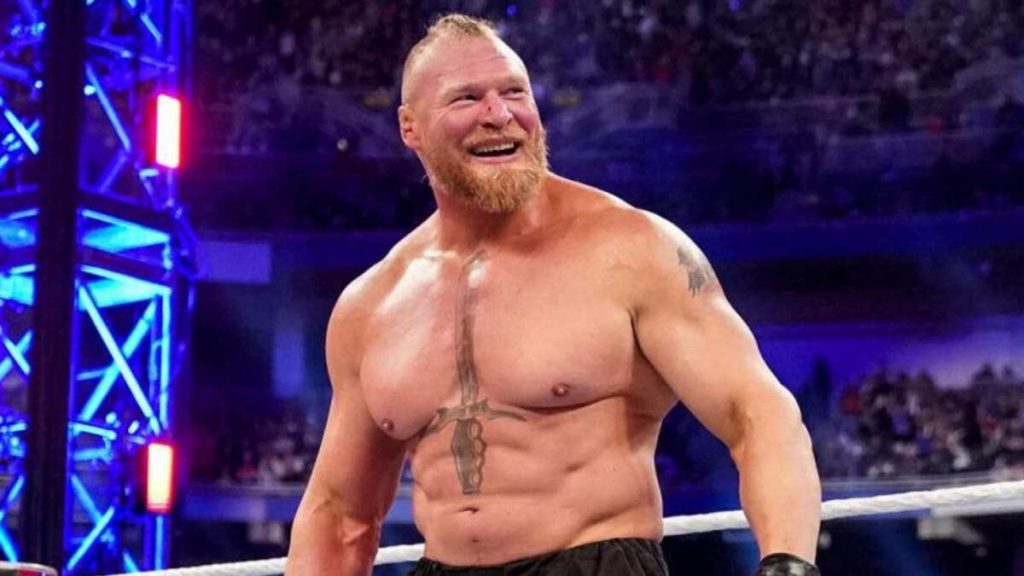 Cody Rhodes is going to wrestle Dominik Mysterio in what seems to be a filler match in MITB 2023. Dominik took a cheap shot at the American Nightmare in the segment of MIZ TV. This then led to Rhodes asking Dominik for a match at Money in the Bank pay-per-view. Rhea Ripley the girlfriend of Mysterio accepted the challenge on Mysterio's behalf. Thus we are going to see both of them fight it out in the ring at the MITB pay-per-view.
But the rumors suggest that Cody might lose to Mysterio in the match. Yes, You heard it right. And the reason behind it is shocking, as it is said that Lesnar might interrupt and cost Rhody the match. Lesnar and Rhodes fought last time at the Clash Of The Champions pay-per-view in Saudi. Lesnar won the match by referee shortage. According to sources, the feud between the two is not over yet. There have been plans to conclude the feud between the two in the Summerslam pay-per-view.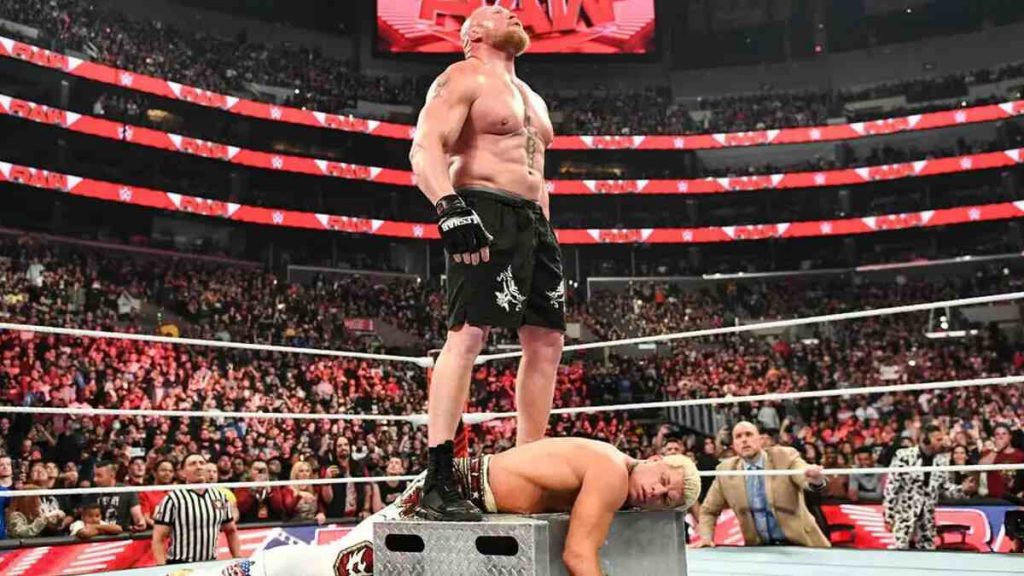 Various sources also suggest that the 3rd encounter between the two at Summerslam might also involve some kind of stipulation. Thus the rumors are that Lesnar might make his return to MITB pay-per-view and continue his feud with Rhodes. Expect Rhodes to get distracted by Lesnar's entrance song and Dominik to steal the victory with a roll-up.
Read Next :
Add Howdy Sports to your Google News feed.