Hollywood megastar and WWE Legend Dwayne Johnson is one of the biggest names in the film and wrestling industry. However, becoming a movie star wasn't the main goal of The Rock.
Johnson started his acting career in 2001 with appearing in The Mummy Returns as the Scorpion King. He has come a long way since then, and is now one of the biggest names in Hollywood. In a recent interview, the 51-year-old star revealed that his original dream was not what he is at present.
Appearing on the Pivot Podcast, Johnson talks about his struggles in life and how his only driving force was not to be broke. He said that while his current life is somewhat comfortable, it was not like that always. He used to see his parents working hard and realized how hard it was to make a day-to-day living.
If things continued as they were, the only path he saw in front of him would be getting evicted or being left with no money. That was certainly the motivation that he needed. He made it his goal never to be broke or run out of money again. He never wanted to see his family struggle for money again and to have enough financial support that they would not have to see a day's worth of difficulty.
The People's Champion has been through a lot of ups and downs in his life. He further talks about how he didn't want his parents to face any financial difficulty in life. For that to happen, he had to pick the right career for him. Looking back, things went in the best possible way for The Rock as he is now worth $800 million.
How Dwayne Johnson rose from "Rocky Maivia" to The Rock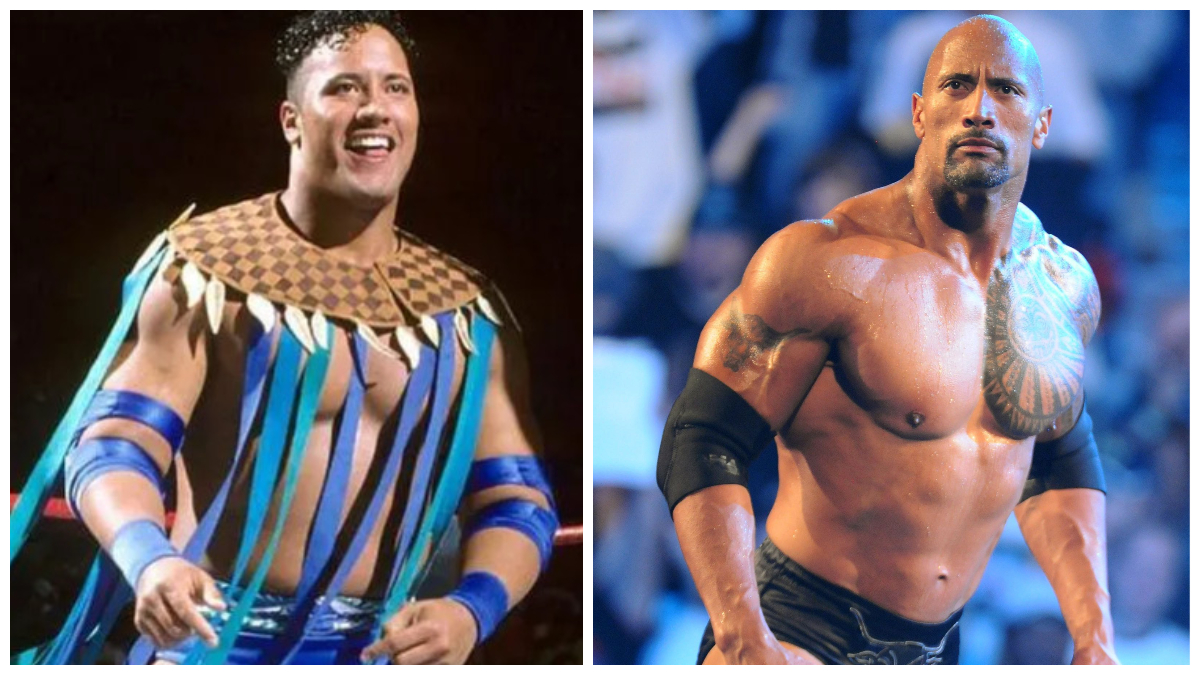 When Dwayne Johnson made his debut in WWE in 1996 as a babyface, things didn't turn out so well for him. Being WWE Legend Rocky Johnson's son was no easy task and his name "Rocky Maivia" didn't help either.
After he turned heel and adopted The Rock persona, Johnson quickly rose to fame. He became an instant favourite due to his charisma, brilliant mic skills and great in-ring skills. He became one of WWE's top superstar before he left in 2004 to pursue an acting career in Hollywood. Johnson had a great deal of success in his first solo movie as well, where he received a paycheck of $5.5 million. This even made the world record for the biggest paycheck ever given to a new actor.
With a successful career in Hollywood, Johnson would make a few appearances in WWE where he would have some pretty outstanding rivalries with CM Punk and John Cena. While it has been rumoured that he would return to WWE again sometime soon, it has yet to happen.
Read More: Asuka bashes Facebook for giving her verified badge to a fake account
Add Howdy Sports to your Google News feed.