Nick Kyrgios is facing criticism from fans and tennis pundits regarding his Controversial remarks. Several fans on Twitter pointed out Kyrgios as he wades into the subject of gender pay row, citing the Serbinator's income at the 2023 Wimbledon.
This topic of equal pay for male and female players is widely discussed all over tennis organizations. The question is always on the pay of females is significantly less than their male counterparts.
This whole case was addressed by Myles David, a tennis podcaster, who pointed out the pay difference between the players playing. He stated that Dan Evans is receiving a significantly higher sum than her female counterpart Coco Gauff winning the respective tournament.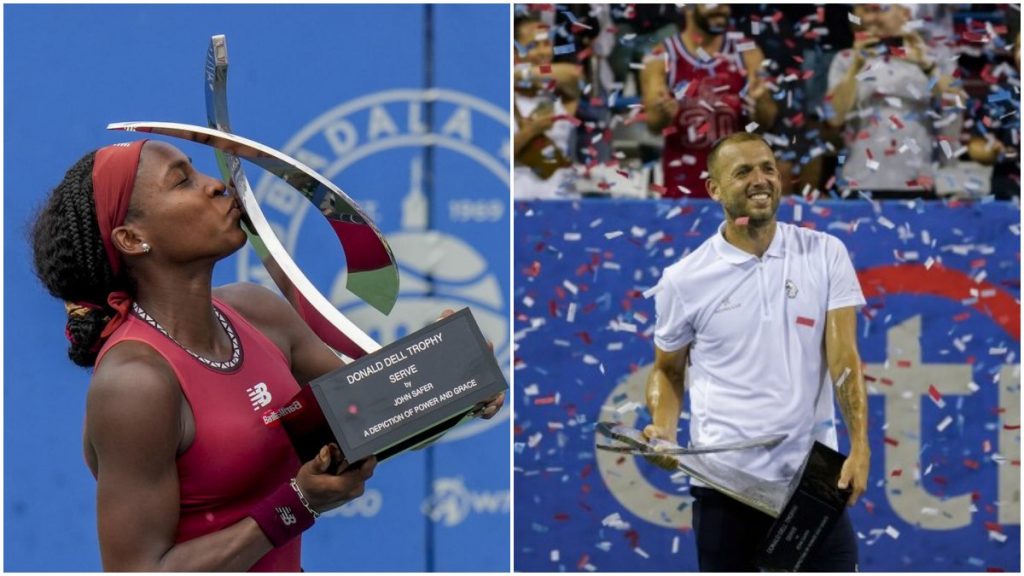 While winning the Washington Open, both players received their winning prize which was not equal. On one hand, Evans pocketed £276,500 for the win, on the other hand, Coco bagged only £94,000 for the same title in WTA as Evans won in ATP 500.
"They played at the same venue all week, They played best of three sets all week. They will not get paid the same."
This podcast made Nick Kyrgios share his words on the case. Kyrgios along with Aussie stated that Marketa Vondrousova, in this year's Wimbledon earned significantly higher than the world No.2. Kyrgios asked about the stats of slams? Have we counted them as well?
Fans bashed Nick Kyrgios for his nonchalant remarks
Nick Kyrgios didn't do the research well and quickly got some education from the fans and tennis experts. He was swiftly made aware that Vondrousova was the winner at Wimbledon. Wimbledon already has a policy to pay both male and female players equally. While Vondrousova was the winner and Djokovic was the runner-up, it is quite obvious that Vondrousova will get higher prize money than Djokovic.
READ NEXT:
Add Howdy Sports to your Google News feed.