Roger after taking retirement from professional Tennis, is enjoying his life, seeing and experiencing tennis from the spectator's view. He is giving several interviews, meeting with the current players, and watching several matches to keep his love for tennis alive. However, in this year's Wimbledon tournament, Roger Federer was spotted talking to Princess Catherine and shares his views on it.
Federer was enjoying the matches of his fellow players. This year FedExpress was seen attending the 2023 Wimbledon Championship. Moreover, seeing his exceptional contribution to the tennis sport he was honored at the Royal Box. Later on, he was seen enjoying the first-round match of Andy Murray, his rival and friend. Meanwhile, Andy Murray appreciated his presence and said "This doesn't happen very often that Roger came to see match."
Roger Federer in his interview with The Guardian spoke about his life after retirement. Moreover, he not only made statements about his retirement life but he made statements about his endorsement and sponsorship deals. Despite all this talk, the main focus was on the meeting with Princess Catherine on his visit to Wimbledon.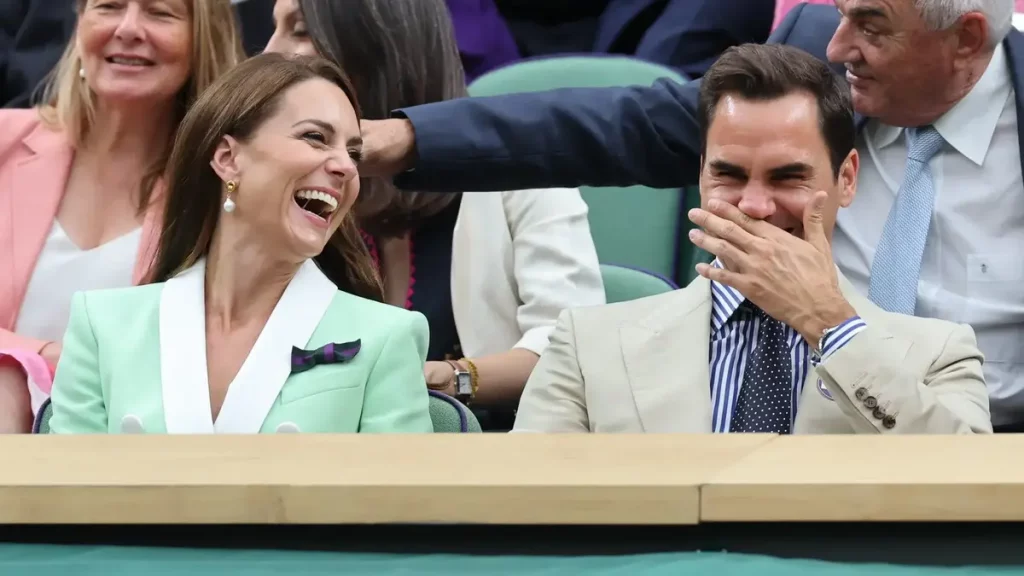 The FedExpress was sitting next to Princess Catherine in the Centre Court Royal Box. Roger Federer and Princess Catherine exchange words with each other and were even talking in between the points.
Roger Federer, after the conversation, shares his views on talking to Princess Catherine and says that she does have a good knowledge of the sport. He said, "It was so fun sitting next to Princess Catherine. I know her quite well. She is an avid tennis fan, and she plays herself."
They both were very careful, not to talk during the game and maintained discipline. Roger said he was very careful not to talk too much and be careful of what he was saying.
READ NEXT:
Add Howdy Sports to your Google News feed.