On this Saturday, July 1st, 2023, WWE is set to return to O2 Stadium, London, England with the Money in the Bank pay-per-view. Money in the Bank is one of the biggest pay-per-views of WWE after Wrestlemania and Summerslam. Various incredible matches are lined up for the show. So let's look at some of our Bold predictions for the Money in the Bank 2023 premium event.
But Before getting right into the predictions let's look at matches scheduled for the pay-per-view. In this event, 7 men will be seen fighting for the MITB contract in a ladders match. Similarly, 6 women will compete with each other for the MITB briefcase. Also, Seth Rollins is scheduled to defend his World Heavyweight Championship against Finn Balor. Gunther is scheduled to defend his Intercontinental Championship against Matt Riddle.
Bloodline Saga continues with Roman Reigns and Solo Sikoa fighting The Usos in a 'Bloodline Civil War' Tag Team Match. Cody Rhodes is also scheduled to wrestle Dominik Mysterio in what seems to be a filler match. And finally, we have Shayna Baszler and Ronda Rousey defending their Unified Tag Team Championship against Liv Morgan and Raquel Rodriguez. Expect some changes in the matches as this week's Smackdown takes place in the London City of England. So Now let's move on towards some bold predictions for Money in the Bank 2023.
The Usos will defeat the team of Roman and Solo with the help of outside interference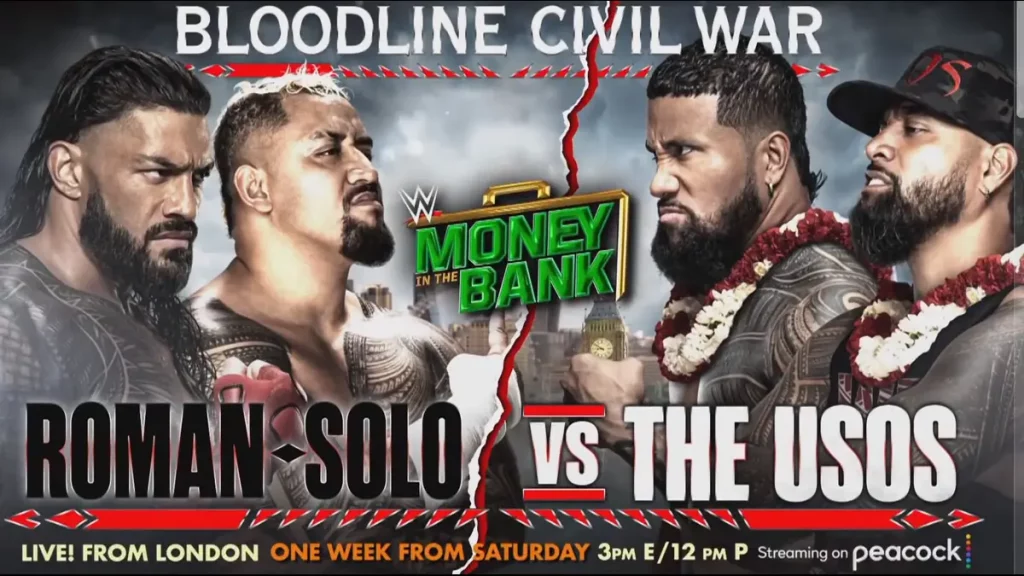 The bloodline storyline is hot as it ever has been. With Jey Uso siding with Jimmy Uso, we saw the bloodline get divided into two groups. This is WWE's Storytelling at its best. It was imminent and everybody saw it coming. But it was the performance of Reigns and Usos that kept it fresh for 3 years. But it had to end and it did. The Bloodline exploded and the former members of the group are going to fight each other in a Tag team Match at MITB.
There is blood and then there is real blood. Expect a very brutal match between the two groups with Roman and Solo getting the upper hand for most of the part. But in the end, expect The Usos to win the match with the help of outside interference by Papa Rikishi or by the Men's MITB winner. But Usos will end up defeating the two and hit the forward button on the Bloodline Storyline.
Seth Rollins and Finn Balor's Match will end in a DQ
Seth Rollins undoubtedly currently is in the best shape of his life. He is cutting the best promo and has also become a very beloved wrestler of the fans. Finn Balor on the other hand has been showcased as a very dominant wrestler from the time he joined the Judgement Day. The current rivalry and the beating that he gave Rollins on RAW demonstrate Balor's current form.
There is no doubt WWE is displaying Balor to be a legitimate threat to the Heavyweight title. But it's also certain that Seth is not losing the title anytime soon. So expect this match to end in a DQ wherein Seth also does not have to lose his title and Balor's current form also remains intact.
Drew McIntyre interferes in the Heavyweight Title Match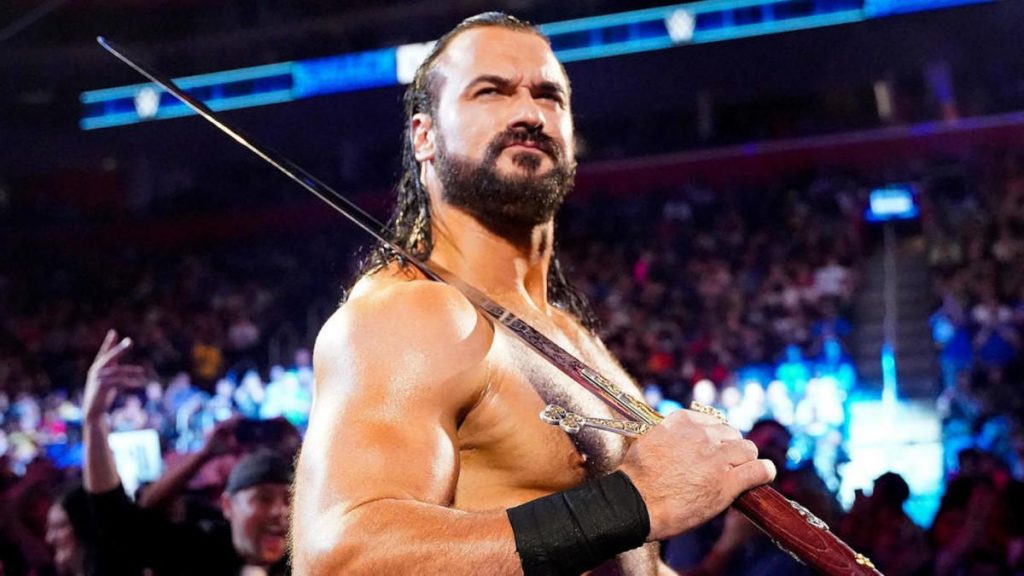 Drew McIntyre has not been seen on WWE television since Wrestlemania. He last wrestled Sheamus and Gunther for the Intercontinental championship in a Triple Threat Match. Drew however lost the match as he got pinned by Gunther in the match. Since then Drew was nowhere to be seen on WWE television. It also led to the rumors that Drew might leave WWE for AEW. There were also rumors circulating that he was not happy with his creative team and his character.
From the time, McIntyre was drafted to Monday Night Raw there have been rumors of McIntyre reverting back to his old heel persona. Money in The Bank is a huge pay-per-view and the returns of the wrestlers are meant to happen. Our Prediction says that Drew McIntyre will make his return to the Money in The Bank. And would interfere in the Rollins and Balor match. Which would then lead to a DQ finish to the match.
Damien Priest will win the men's MITB Ladder Match
Men's Money in the Bank ladder match consists of 7 WWE Superstars who are Ricochet, Shinsuke Nakamura, Santos Escobar, Butch, Damien Priest, Logan Paul, and LA Knight. None of them have ever won the MITB briefcase before. This makes it more exciting to watch. According to bet odds, Logan Paul is the favorite to win the Contract. And according to WWE Fans, it should be LA Knight.
But None of the two are taking the briefcase back home. Our prediction states that Damien Priest would win the Money in The Bank ladder match and earn the contract. Damien Priest has been seen as a potential top star by the WWE management. He has had his fair share of losses recently but still has been positioned as the legitimate heel. Our Prediction states Priest would win the ladder match.
IYO Sky will win the women's MITB Ladder Match and Turn Babyface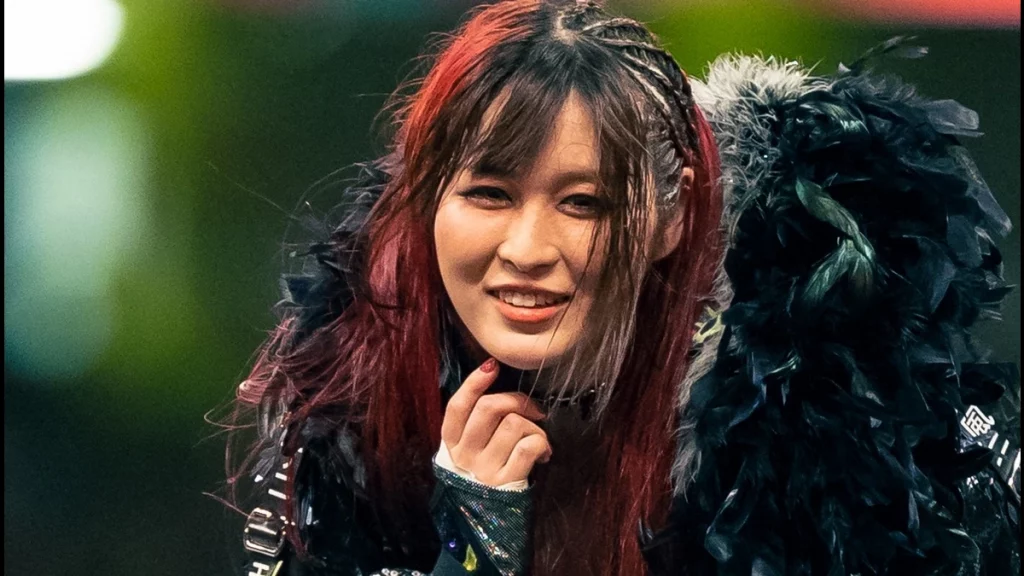 Women's Money in the Bank Ladder match consists of 6 Women who are Zelina Vega, Becky Lynch, Zoey Stark, Bayley, Trish Stratus, and IYO Sky. There are 2 tag teams and that to heels which means the match would be very predictable. Zoey and Trish would attack Becky while IYO and Bayley would attack Zelina. Until IYO turns on Bayley.
Yes, Our prediction says that IYO is going to turn on Bayley and in the process also win the Briefcase. There are already rifts between the two. And this would be the perfect time to pull the trigger. Expect IYO to turn Babyface and win the ladder match.
John Cena to return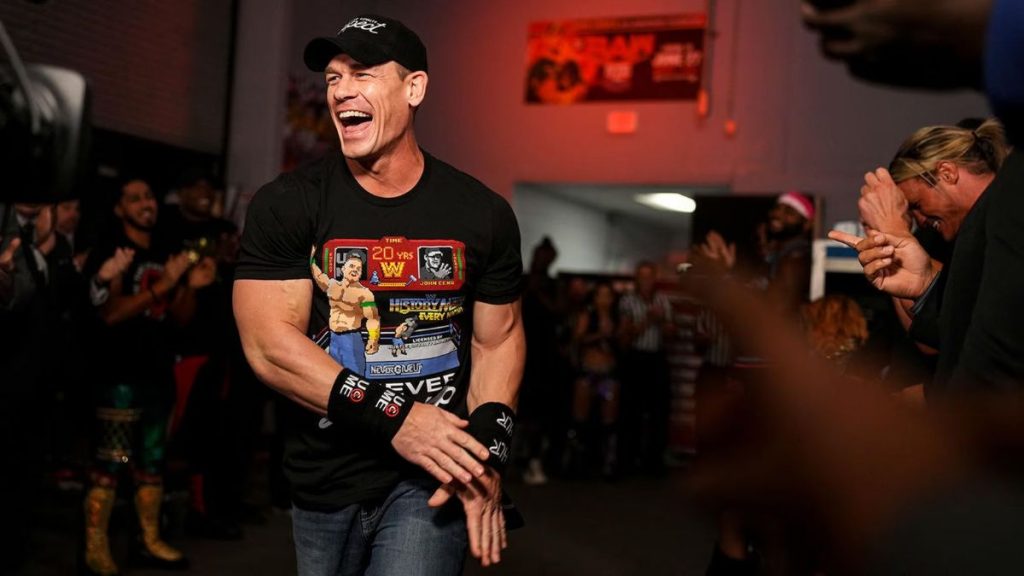 John Cena is one of the biggest names in the wrestling industry. Cena was last seen on WWE television at Wrestlemania where he fought Austin Theory for the United States Championship, which he lost. Cena has not been seen on television since. But there are rumors that Cena might appear on the MITB pay-per-view at O2 stadium in London.
These rumors circulated after Cena's picture went viral where he was seen to be shooting a movie at Croydon which is near the O2 stadium in London. Thus our prediction says that Cena might appear on the Smackdown Show or at the Money in The Bank pay-per-view in London.
Randy Orton to interfere in IC championship match
Randy Orton was last seen on WWE television in May 2022, where he took part in a tag team match alongside his tag team partner Riddle. Matt Riddle and Randy Orton were part of a tag team known as RK-BRO. Randy was having a very nice time playing the fun character. He was however sidelined by a Back injury since 2022.
However, Kurt Angle in his Podcast stated that Randy is Completly rehabilitated and we may get to see him in the squared circle sooner or later. This led to rumors of Randy Orton returning to O2 stadium in London. Our Predictions also suggest that Randy might appear on the show to help his partner Riddle against outside interference from the Imperium Members. But Also expect Gunther to retain his IC championship as he is not going to loos the title anytime soon.
Read Next :
Add Howdy Sports to your Google News feed.