Daniil Medvedev shared his opinion and gave some statements about the No.1 seed at Wimbledon. Medvedev gave a brief interview about Carlos Alcaraz and told the things which separate Carlos Alcaraz from Novak Djokovic and Rafael Nadal.
The Russian on Wednesday defeated Christopher Eubanks in the quarterfinals. The Russian claimed his triumph in a five-set match, facing a tiebreak. Winning the match with a score of 6-4, 1-6, 4-6, 7-6(4), 6-1.
Daniil Medvedev Progressing to the semifinals. He is proceeding to the grass court for the first time in his career and having a victory over the American player. He is making his way up to fight the No.1 seeded in Wimbledon, the 20-year-old Carlos Alcaraz.
Medvedev before the semifinal fight between the Russian And Spianard. He booted out the ability of his opponent and his power. Alcaraz's aggressive approach to playing tennis makes his opponent feel intimidated.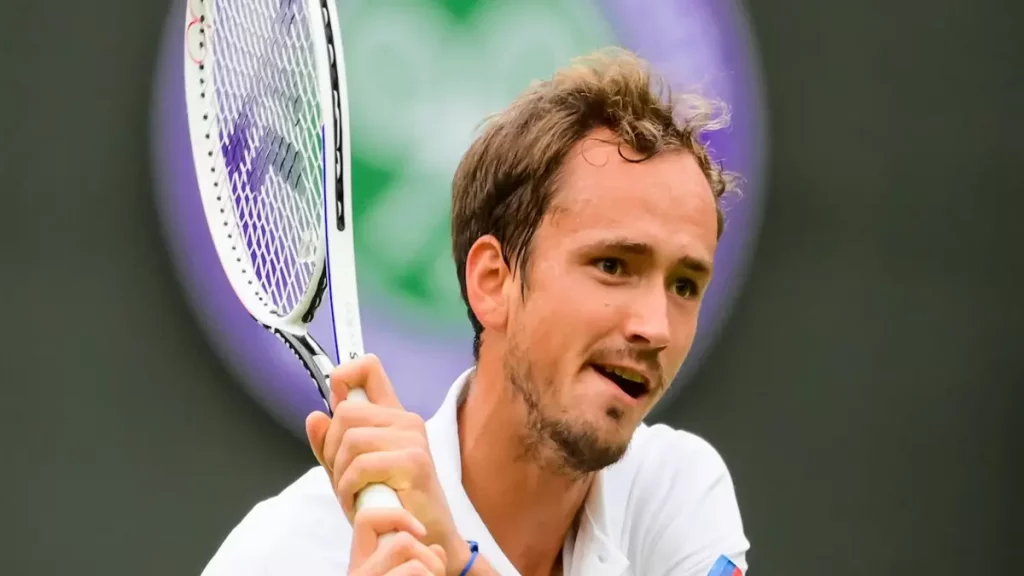 Daniil Medvedev praises Alcaraz prior to the Semi-Final matchup
Both Alcaraz and Medvedev have met twice before on the ATP tour and claimed one win to each player's hand. They have been opponents to each other at 2021 Wimbledon when Medvedev secured his win with an easy score of 6-4, 6-1, 6-2. This was a very easy match for the Russian Tennis player.
The recent clash between them was in the Indian Wells Masters finals in 2023. Where Alcaraz secured his victory on a scoreline of 6-3, 6-2.
Medvedev quoted that his defeat at the Indian Wells won't matter as the surfaces are different, and the surface matters a lot in the game of tennis. Also, Medvedev highlighted Alcaraz for his unbelievable work and his achievement at a very young age.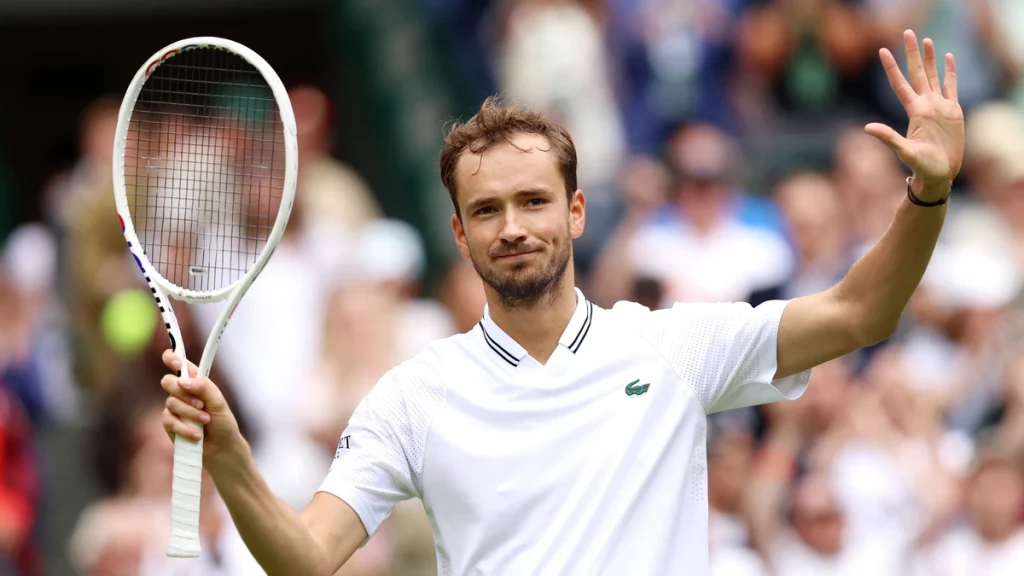 Here's what Daniil Medvedev said in praise of Carlos and how Wimbledon will be a bit different:

"I mean, it's not going to be the same. Wimbledon, the ball bounces lower. The serve is more important. There, I felt like I couldn't get free points with the serve."

"It's interesting to play someone like Carlos. He is amazing, amazing player. He's still 19, right? What he continues to do is just unbelievable. He doesn't stop. I don't think he will."
READ NEXT:
Add Howdy Sports to your Google News feed.