AJ Styles has been the only wrestler to achieve this feat being in the pro wrestling industry for more than 20 years. Styles became the WWE Grand Slam champion at the showcase of Immortals WrestleMania in 2021.
AJ Styles, often hailed as one of the greatest professional wrestlers of his generation, has achieved a remarkable feat by becoming the first wrestler to hold the prestigious title of Grand Slam Champion in both Total Nonstop Action Wrestling (TNA) and World Wrestling Entertainment (WWE). This extraordinary accomplishment solidifies his status as a true legend in the world of professional wrestling.
AJ Styles' journey to becoming a Grand Slam Champion began in TNA, where he showcased his exceptional skills. Styles' exceptional talent and unwavering determination allowed him to capture each of the titles solidifying his place among TNA's elite.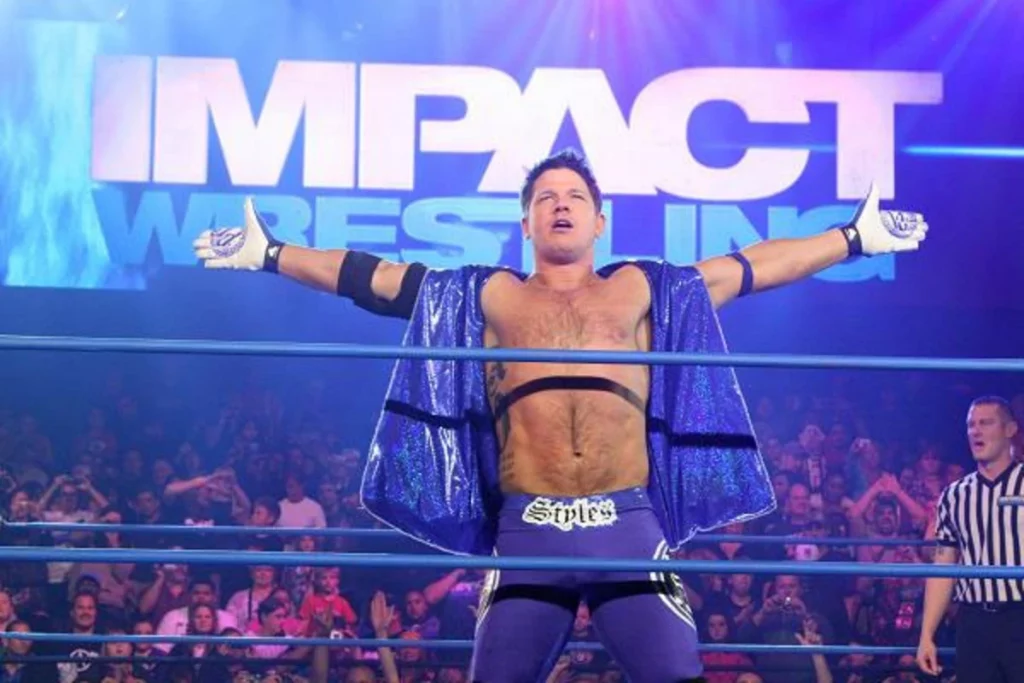 As the TNA World Heavyweight Champion, Styles continued to shine brightly, captivating audiences with his high-flying maneuvers and technical prowess. He also engaged in memorable feuds and defended his title against some of the industry's biggest names. Styles' mastery in the ring, coupled with his natural charisma and ability to connect with the audience, elevated him to the upper echelons of professional wrestling.
Styles' success extended beyond singles competition, as he also found glory in the tag team division. Teaming up with fellow talented wrestlers, Styles secured the TNA World Tag Team Championship, displaying his versatility and teamwork. His tag team championship reigns further showcased his ability to excel in any situation solidifying his reputation as a well-rounded competitor. His reign as X Division Champion added another layer to his already illustrious career, showcasing his ability to adapt and excel in different wrestling styles.
AJ Styles' journey to becoming a Grand Slam Champion didn't end in TNA. In 2016, he made his highly anticipated debut in WWE, where he continued to amaze fans with his exceptional talent.
The WWE Grand Slam Championship is achieved by capturing four major titles: the WWE Championship, the RAW Tag Team Championship, the Intercontinental Championship, and the United States Championship. Styles wasted no time in making an impact, quickly capturing each of these prestigious titles.
Styles' crowning achievement in WWE came when he captured the WWE Championship, the most coveted prize in the company. His reign as WWE Champion solidified his place among the all-time greats in WWE history. Styles' matches against some of the industry's top talents were nothing short of extraordinary.
READ NEXT: Asuka bashes Facebook for giving her verified badge to a fake account
Add Howdy Sports to your Google News feed.