Daniil Medvedev is a Russian professional Tennis player, born 11 February 1996. Daniil currently holds the title of the World No.3 in the ATP rankings but has his career-high ranking of the World's No.1 which he maintained for 16 weeks. Medvedev has some outstanding achievements and has won 20 ATP Tour singles titles, including the 2021 US Open and 2020 ATP Finals. Medvedev also defeated the top three players including Novak Djokovic.
Daniil Sergeyevich Medvedev was grateful for the tournament and manifested his satisfaction with his victory. Daniil also talks about the importance of Wimbledon in his life and what Wimbledon has given him. Medvedev continues and puts some lines about his motivation to elevate his results in the tournament.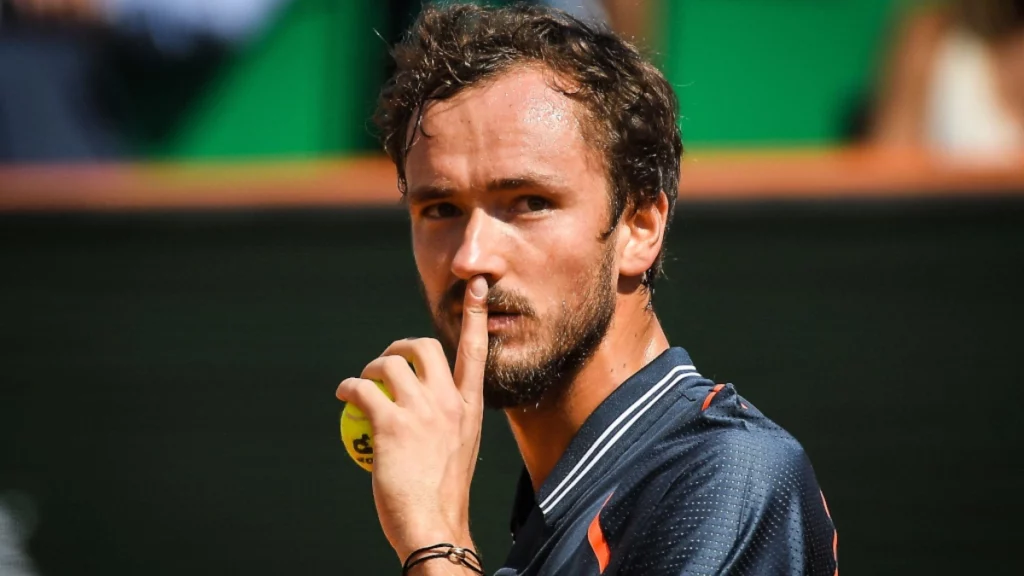 Medvedev talks positively about the growing difficulties of the tournaments and he is up for it. He said whatever it may be, he is always enjoying the game and experiencing it. Medvedev also praises his opponent Marton Fucsovics saying that he is a tough player to play. After his third-round match against Marton, Daniil said:
"He's a very tough player to play against and after the first set, I was more decisive in some points and saved a couple of break points on my serve. I'm really happy to be through,"
And later he talks about how he couldn't play Wimbledon last year and he is really upset about it. Medvedev believes that was his worst Grans Slam, seeing the outcome. However, he does not want things to go south again this year and is pumped up to be playing Wimbledon this time around. He says, "I hope that I can show my best tennis and enjoy."
Daniil Medvedev And Marton Fucsovics's match highlights
The match starts with Marton Fucsovics surprising Daniil by claiming victory in the first set winning 6 games and dropping down only 4 games. Medvedev swiftly took control of the match with his skills and defensive abilities. Having them on the forefront, Daniil easily had the game turned in his direction. His ability to control the game improved his performance on the critical points and he slowly gained full control over the game.
In the second set, Medvedev had the table turned and scored 6 games by losing 3. Following the momentum into the third and fourth sets, scoring 6 games to the loss of 4 games. Daniil, 27 years old, secured his triumph over the Hungarian player.
READ NEXT:
Add Howdy Sports to your Google News feed.