| | |
| --- | --- |
| Name | Venus Ebony Starr Williams |
| Born | 17/06/1980 |
| Place of Birth | Lynwood, California |
| Nationality | American |
| College | Indiana University (East) |
| Parents | Oracene Price, Richard Williams |
| Height | 6′ 1" (1.85m) |
| Weight | 74 kgs |
| Pro Start | 1995 |
| Coach | Oracene Price, Richard Williams, Rick Macci |
| Prize Money | $42.4 million/ $42,403,103 |
| Career Titles | 49 |
| Grand Slams | 7 |
| Olympics | 4 |
| Represents | The United States of America |
The American is one of the most decorated players of all time. Venus Williams' net worth reflects her esteemed status very clearly.
Venus Ebony Starr Williams has dazzled the court with her tennis prowess, garnering numerous endorsements and immortalizing her legacy as a legendary athlete. With this article, we will be covering Venus Williams's net worth family, career, and more!
With 21 Grand Slam titles and a over 30-year career, she amassed a sizable fortune; how does it fare compared to other athletes?
Venus Williams's Tennis Career
Venus Williams is widely regarded as one of the most influential figures in women's tennis.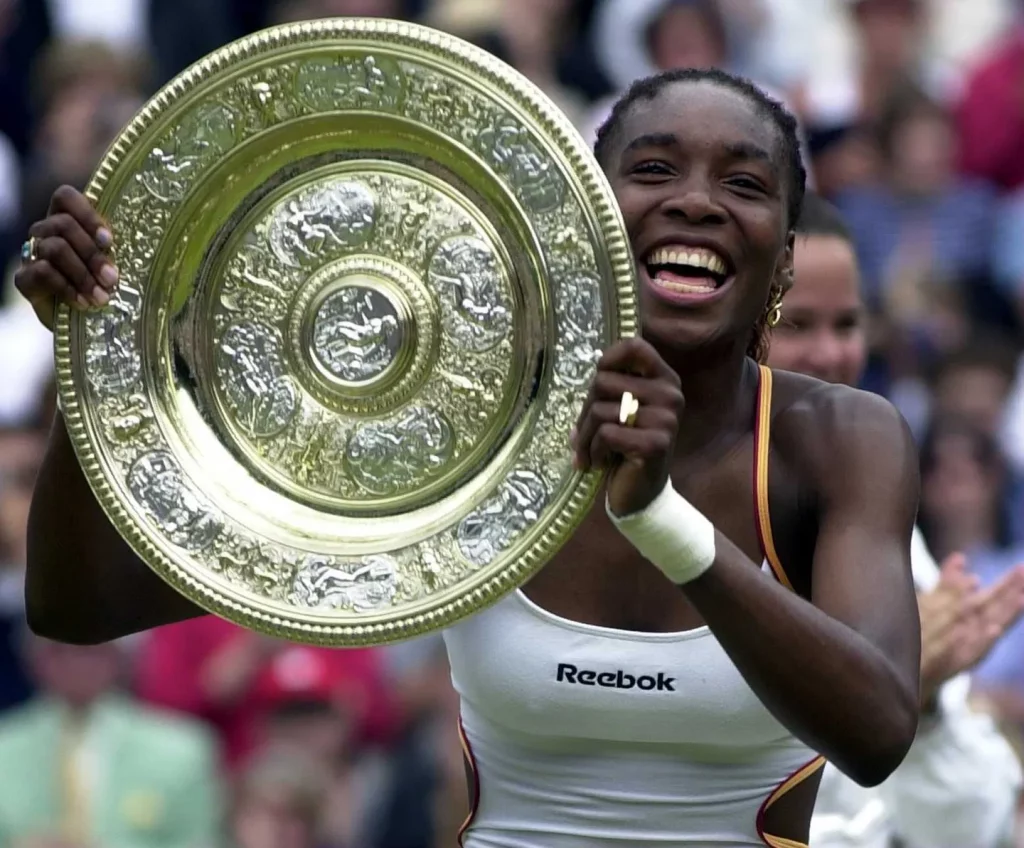 Since her professional debut on the tennis circuit in 1994, Venus Williams has had an extraordinary career. Born on June 17th, 1980 in Lynwood, California, she and her younger sister Serena developed their skills under the guidance of their father Richard Williams.
Venus was known for her exceptional serve, athleticism, and aggressive playing style. In 1997 she reached her first Grand Slam singles final in the US Open. The following year, Venus made history when she beat Lindsay Davenport in the Wimbledon final- her first-ever Grand Slam singles title. This win marked the start of her reign on grass courts.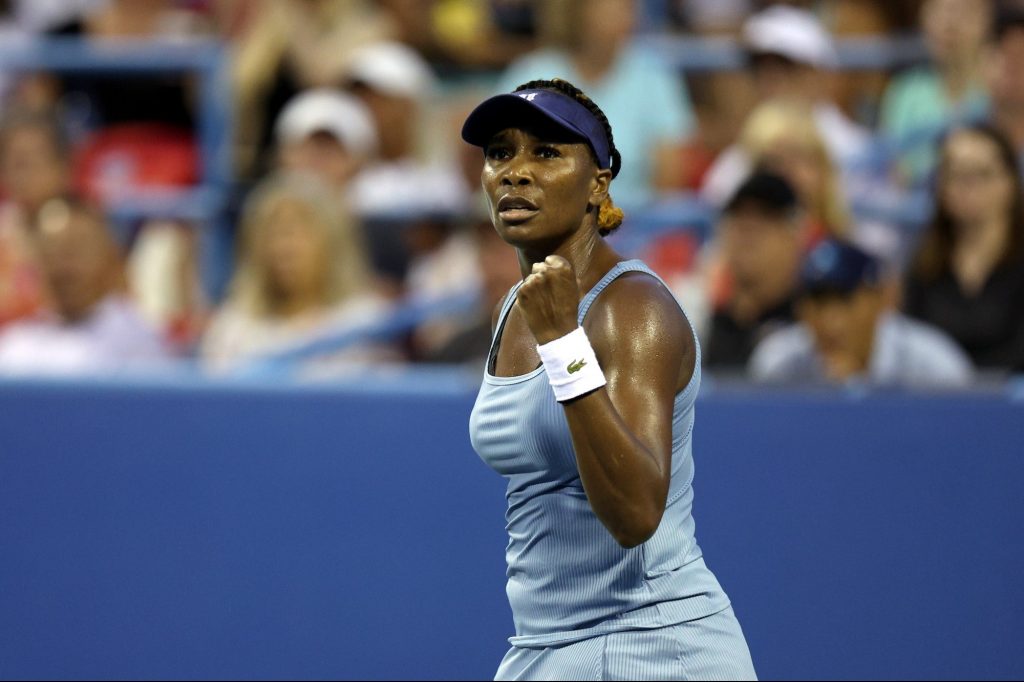 Between 2001 and 2008 she won a further four Wimbledon titles. Venus also proved her skill on other surfaces by winning two US Open titles in 2000 and 2001 and an Australian Open title in 2003. Her international success saw her represent the USA at the 2000 Sydney Olympics where she won gold in singles and later took home three gold medals in doubles with Serena.
Venus made great strides for gender and racial equality in tennis throughout her career. By fighting for equal prize money for female players, she paved the way for future generations of female athletes. Despite injuries and health issues, she demonstrated tremendous resilience and determination throughout her career by reaching numerous Grand Slam finals including four more at Wimbledon in 2002, 2003, 2009, and 2017.
What is Venus Williams' net worth?
Venus Williams' net worth is around $97 million.
Despite her career taking a step back since 2017, Venus is estimated to have earned an impressive $11m through sponsorship deals in 2021 alone.
What are Venus Williams's endorsements deals?
The elder of the Williams sisters has entered partnerships with a selection of major corporations, including Nike and Wilson.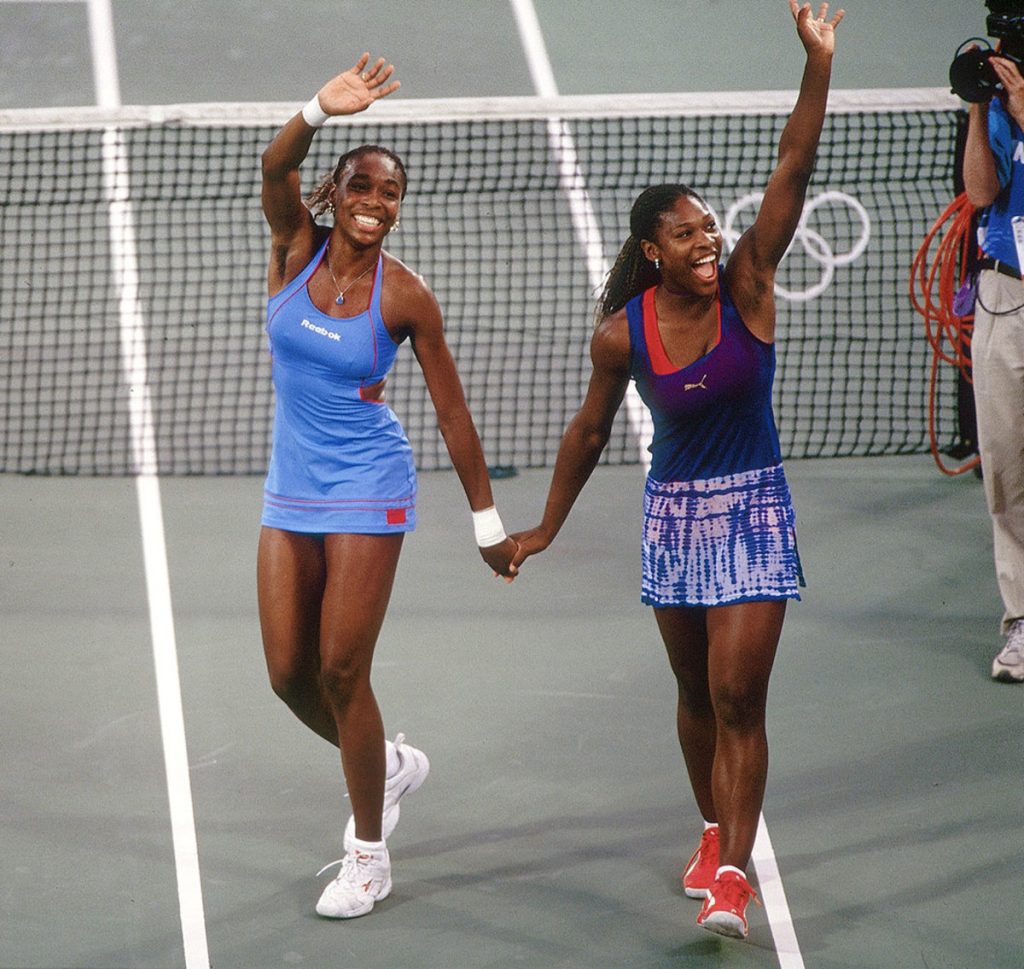 At just age 15, Venus earned her first contract from Reebok for an unprecedented $12 million, a figure previously unheard of for female tennis players, let alone teenagers.
Since that time, she has collaborated with numerous brands, such as Alcon, American Express, Asutra, Blue Cross Blue Shield Association, Clif Bar & Co, PlantX Life, Stitch Fix, Venus Concept, and Zeel. Additionally, she has been featured in endorsements for Wilson, Tide, Kraft, Electronic Arts, Ralph Lauren, Reebok, and Lacoste.
What is Venus Williams's salary?
Venus earned a whopping $42,403,103 through prize money on the court, second only to her sister, Serena.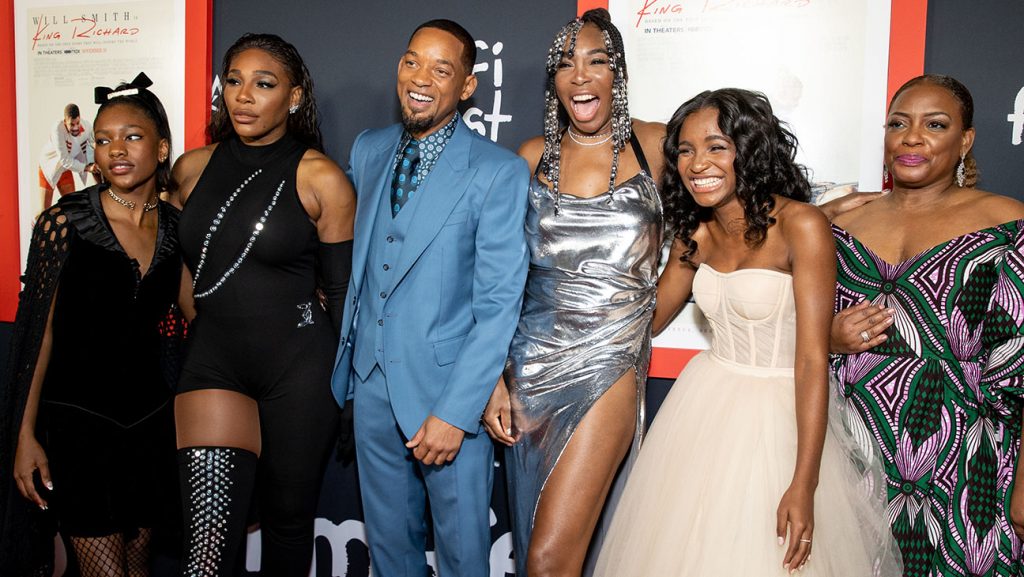 She also played a huge role in bringing the movie 'King Richard' to life, which won Will Smith an Academy Award.
Williams is also the co-owner of "V Starr Interiors", an interior designing firm that she runs in partnership with her sister, Serena Williams. Additionally, they have a shareholding in the Miami Dolphins NFL team. Williams is also a partner of GhostBed, an online mattress retailer.
Venus Williams's personal life
Venus Williams has been a prominent advocate for mental health awareness and support, both within the tennis community and beyond.
Mental health is a personal journey. Therapy can make it more manageable and fulfilling. I'm excited to continue working with @betterhelp to destigmatize seeking professional help. Head to https://t.co/qfbpHMcX5u and get a free month of online therapy. #sponsored pic.twitter.com/6veoKuH0K7

— Venus Williams (@Venuseswilliams) September 22, 2022
In 2011, Williams was diagnosed with Sjögren's syndrome, an autoimmune disease causing dry eyes, mouth, joint pain, and fatigue. After a difficult season of injuries and withdrawals, she withdrew from the 2nd round of the U.S. Open due to her condition's effects on her performance. Since then, she has made an impressive comeback, culminating in a dream run at the 2017 Australian Open.
Williams has been an advocate of philanthropic causes. In 2004 and 2005, she and her sister Serena embarked on a tennis tour through predominantly neighborhoods to raise money for regional Ronald McDonald House charities. Additionally, in 2016, the sisters established the Yetunde Price Resource Center in honor of their late sibling. Williams is likewise known for her contributions to multiple charities, including the Elton John AIDS Foundation, American Stroke Association, and Save the Music Foundation.
FAQ's
How many businesses does Venus Williams own?
As stated above, Venus created her brand EleVen, which is an activewear brand designed for tennis and everyday life.
How much does Venus Williams make per year?
Currently, Venus makes about $7 million a year.
What diet does Venus follow?
Following her diagnosis, Venus decided to adopt a raw vegan diet. This involves abstaining from any animal-based products and consuming food cooked at a temperature no lower than 118 degrees Fahrenheit.
What is the movie 'King Richard' based on?
Based on a true story, "King Richard" is a film highlighting the childhood of Venus and Serena Williams, portraying their struggles and eventual success.
READ NEXT

:

Add Howdy Sports to your Google News feed.