Wimbledon is a grand tennis tournament having great players playing alongside some well-known names in tennis. This year following some unfortunate incident some good players had taken off their steps from the Wimbledon. One of them is Nick Kyrgios who had withdrawn from Wimbledon following his wrist injury, having his wrist ligament torn off. But this Wimbledon is going to be an amazing one. Let us take a moment and look at the Wimbledon highlights for Day 1.
Novak Djokovic v/s Pedro Cachin
Novak Djokovic opened his Wimbledon with a straight winning of sets over Pedro Cachin. The match was suspended for an hour due to a rain delay. In addition, the light rain started, and the roof was closed but it took longer than usual to dry off the grass. Still, Novak Djokovic was seen drying the grass with the towel.
Here are some words from the side of Novak Djokovic from Wimbledon: Novak Djokovic said: "I think Pedro deserves a round of applause for his performance today. Moreover, in the third set, he was serving very well. It was not easy to break his serve.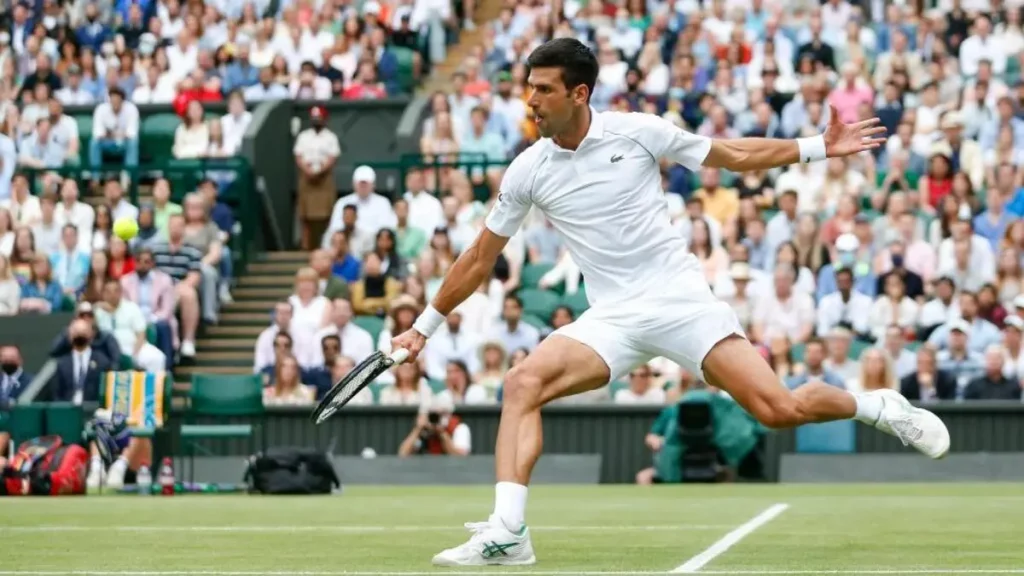 | | | |
| --- | --- | --- |
| Novak Djokovic | | Pedro Cachin |
| 13 | Aces | 10 |
| 3 | Double Faults | 3 |
| 62% | First Serve % | 66% |
| 77% | Win on first serve % | 66% |
| 68% | Win on second serve % | 47% |
| 4/11 | Receiving point won | 1/3 |
| 1 | Tie Breaker won | 0 |
| 43 | Receiving point won | 26 |
| 107 | Point won | 86 |
| 19 | Game won | 12 |
| 5 | Max Games won in a row | 2 |
| 6 | Max Points won in a row | 6 |
| 64 | Service point won | 60 |
| 14 | Breakpoints | 11 |
Iga Swiatek v/s Zhu Lin
Iga Swiatek, the world No.1 calmly advances to the second round also with an eye-catching win against Zhu Lin. They both played on court No.1 moreover Iga Swiatek stamped a 6-1 6-4 win to begin her game in Wimbledon.
Venus Williams v/s Elina Svitolina
Venus Williams showed up fighting with pain as a 43-years old athlete. She was in deep pain through injury in addition to her unfortunate defeat to Elina Svitolina. Venus Williams went down clenching her right knee in addition to heavily bandaged to support Venus Williams. Along with a pernicious scream appalling spectators on the center court by felling on the ground in pain. The spectators were equally in pain as Venus Williams was.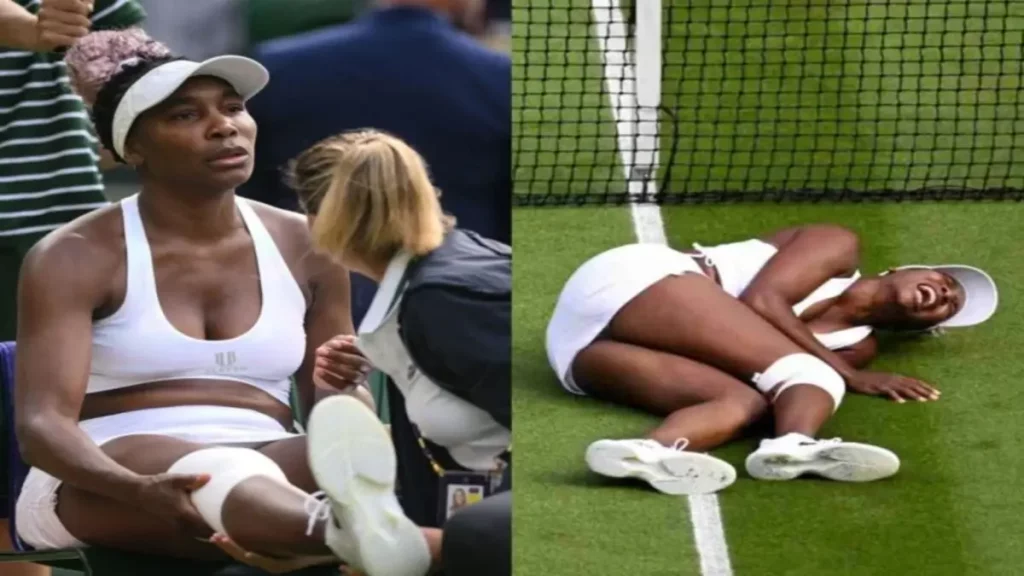 Sofia Kenin v/s Gauff
Gauff didn't start well or in the most efficient way in the first round. She lost the first set on a score of 4-6. However, she was fast in making a comeback on the 2nd set. Although, it didn't look like Gauff was at her best today. In turn, Sofia Kenin won the game defeating Gauff in her round 1 tie with a close score line of 6-4, 4-6, 6-2.
Casper Ruud v/s Lokoli
Casper Ruud elevates his position to the next round as he won the match even with a slight stumble in the match against Lokoli with a good score of 6-1, 5-7, 6-4, 6-3. He managed to clutch 3 sets out of 4 played and declared his position as one of the strongest contenders.
To have more updates about the event click here.
In case you missed it;
Add Howdy Sports to your Google News feed.