The international matchup under FIFA is a stage for nations to show their strength and get the glory. People fight for more than fame and money while playing at this stage. They play for their pride, their country's pride. Henceforth giving their level best to get their nation to glory. Here are the top 10 players who gave it their all and scored the most number of international goals for their National teams in FIFA matchups.
10. Pele
Edson Arantes do Nascimento more commonly known as Pele is one of the greatest players to ever exist. His achievements and contribution are no mystery to anyone. Entitled as the 'The Greatest' by FIFA and one of the two only players to ever win a FIFA Player of the Century award alongside Maradona.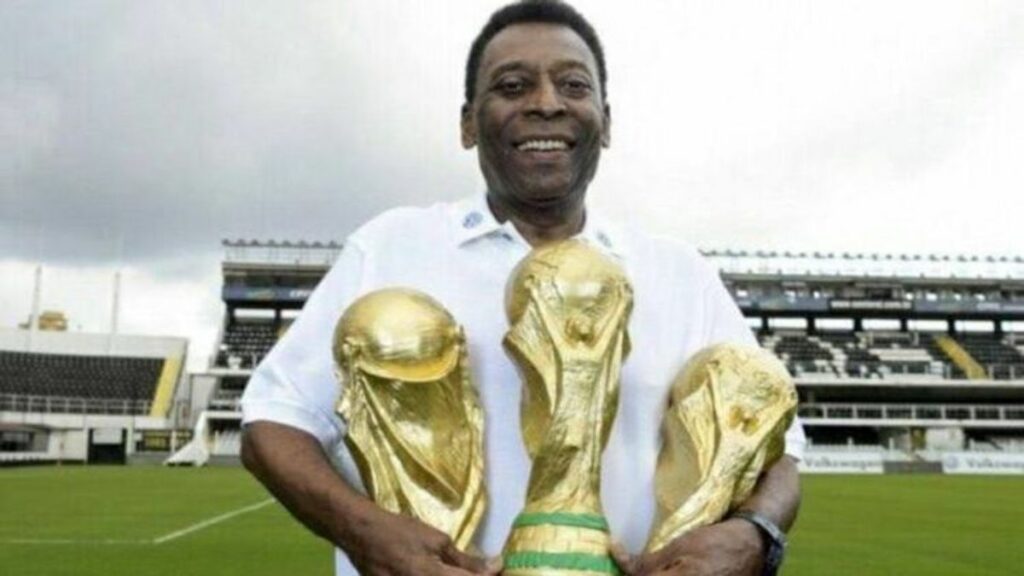 Playing for his nation Brazil Pele made his nation proud by winning three FIFA World Cups. He has a stunning record of 72 goals in his 92 appearances for his country.
9. Hussein Saeed
Former president of the Iraq Football Association, Saeed is one of the best talents in the country. He played as a forward for the national football team of Iraq. One of his best achievements includes the U-19 AFC Championship title in 1977.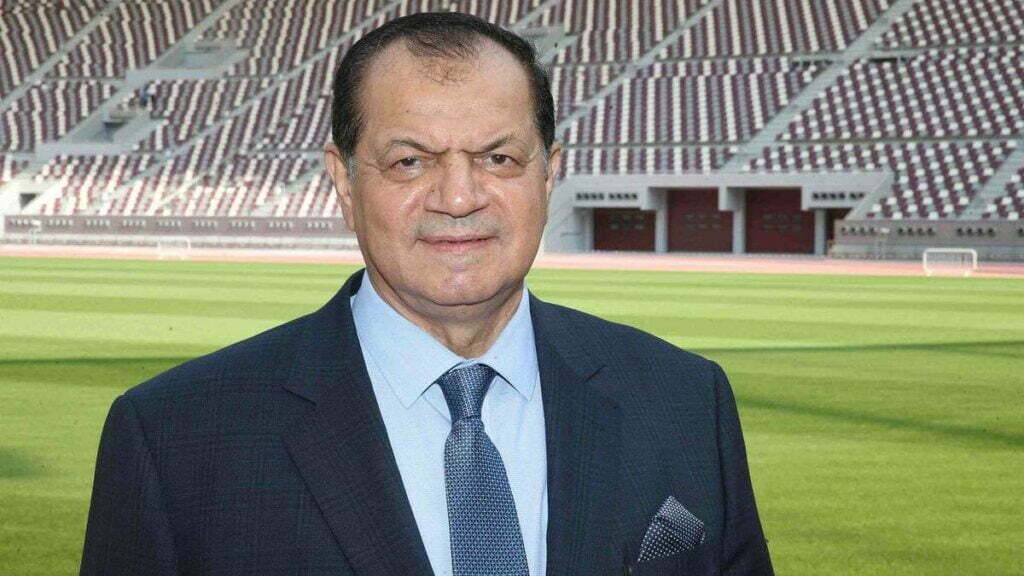 He is the top scorer for his nation with 78 goals in 138 international matches.
8. Godfrey Chitalu
Awarded the Zambian player of the year a total of 5 times, Chitalu's contribution to the Zambian football scenario is just gigantic. He even contributed to the nation even after his retirement from being a professional athlete.
He was the coach of the Zambian football team later. However, the hopes of all the people in the nation and the team met with a tragic plane crash eliminating the complete team along with our legendary player.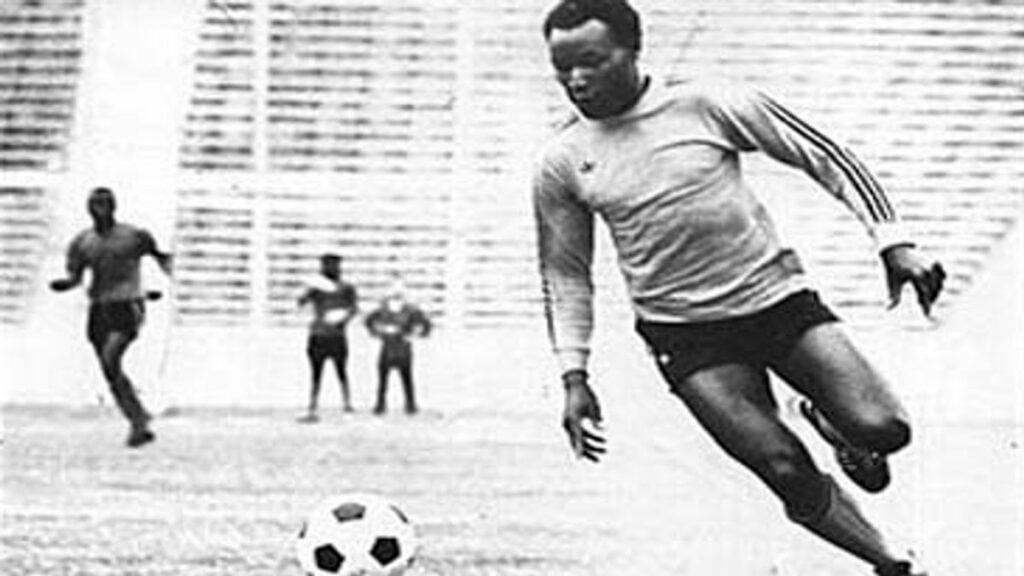 However, when he played for the nation he became Zambia's topmost goal scorer. He scored a total of 79 goals and was capped a total of 111 times.
7. Ali Mabkhout
Makhbout plays for the United Arab Emirates national football team and is their best forward. He has a record number of goals for his team and is the nation's top scorer at the moment. The Emirati player is also seen wearing the jersey of Al Jazira in league formats.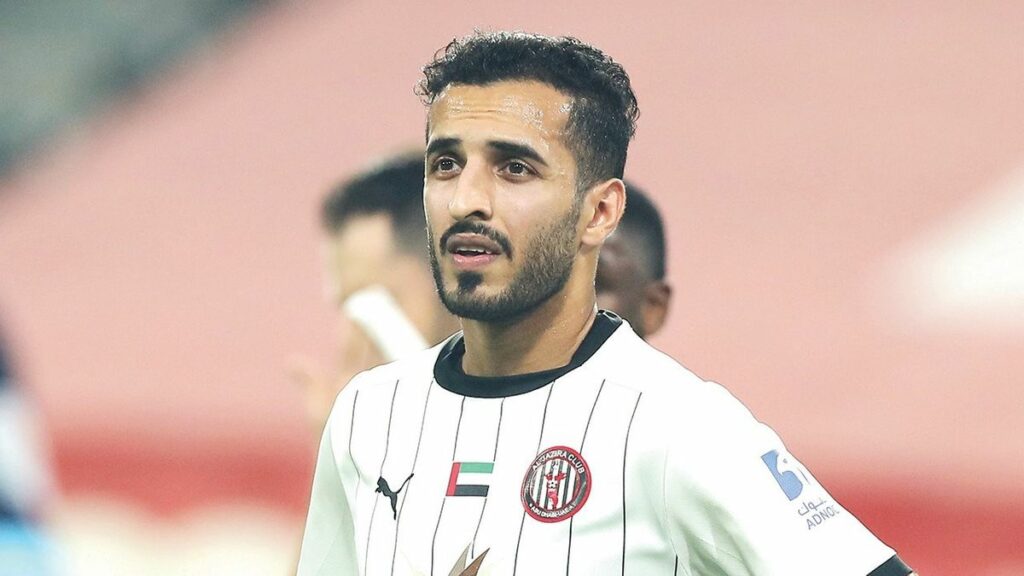 He has a magnificent record in the international format. He has appeared in 107 international matches and scored a total of 80 goals.
6. Sunil Chhetri
The greatest Indian footballer, Sunil Chhetri's contribution to football in India is just insane. His hard work and incredible playstyle have led him to achieve many milestones. He is the nation's all-time top scorer in every format and is even ranked third amongst the active players with the most number of international goals after Ronaldo and Messi.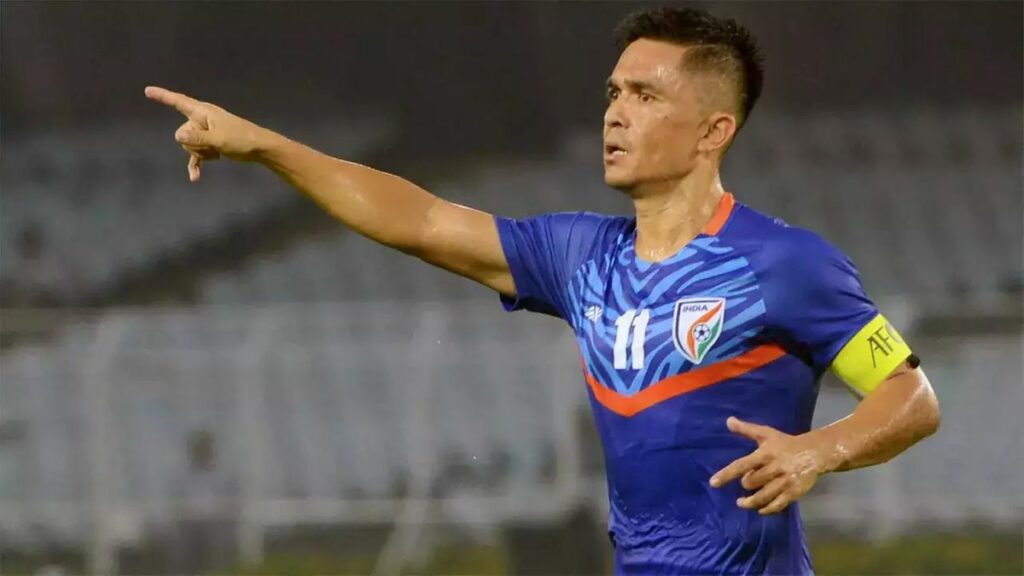 He has a phenomenal record to back him up. The Indian has scored a total of 84 goals and has been capped in almost all the matches during his time. He appeared in a total of 129 international matchups with an average of 0.65 goals per game. He tops Messi who has an average of 0.53 goals per game.
5. Ferenc Puskas
The legacy of the legendary player is no mystery to anyone who follows football. He is one of the greatest players of all time and has won 4 Pihichi awards. The player has an official FIFA award named after him. The FIFA Puskas award is an award given to the player who hit the most beautiful goal of the season.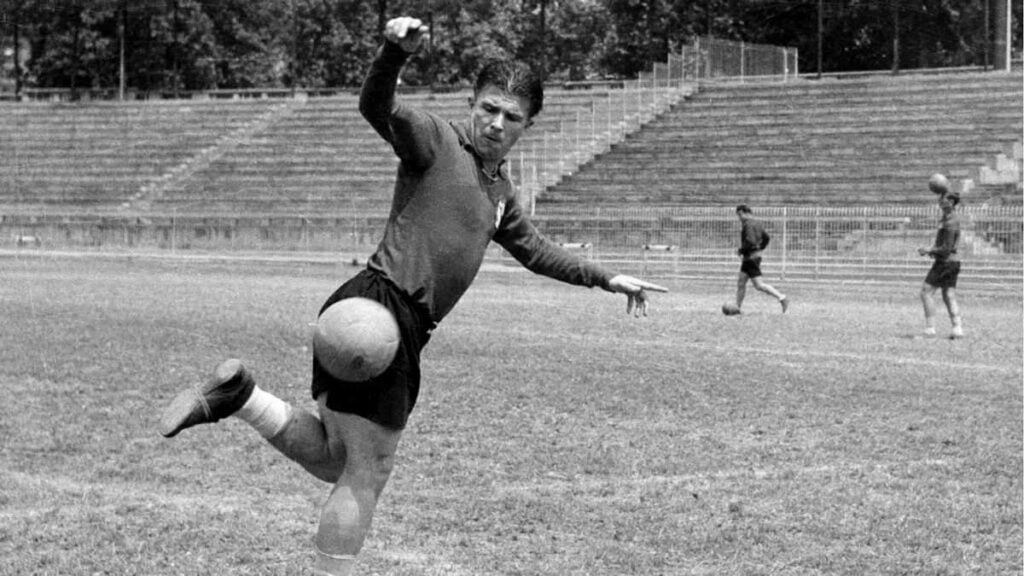 Not to ignore the fact that he is the top scorer for his nation as well. While playing for the Hungarian national football team, Puskas scored a total of 84 goals in 85 appearances.
4. Lionel Messi
The only player to win four Balon d'Ors in a row, Messi has established himself as the best player in the world. This god-gifted player is seen taking the ball and scoring goals by beating the whole opposition all by himself. Currently the highest-paid athlete in the world, Messi plays for PSG. However, he is renowned for his time in Barcelona.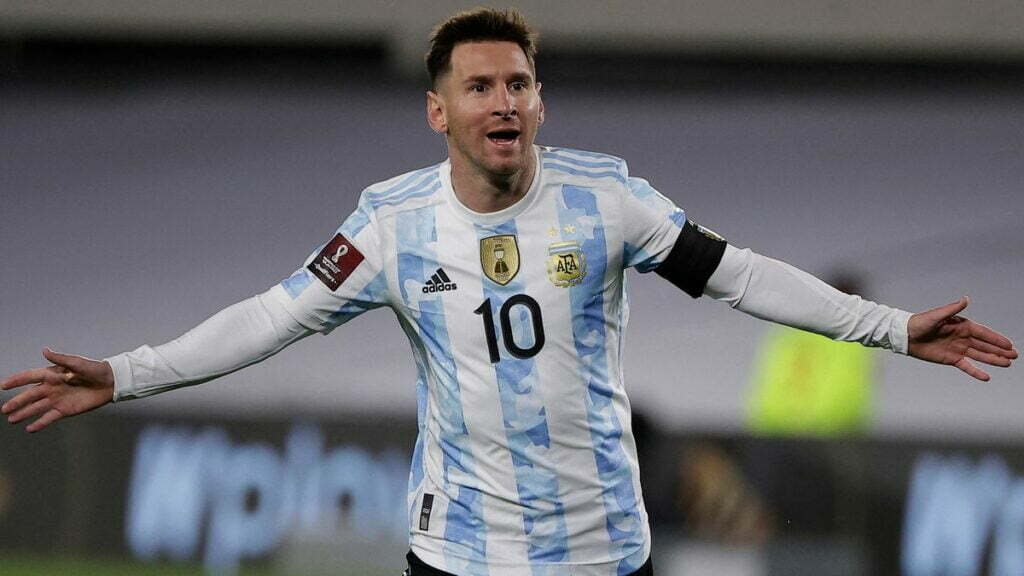 But it is also amazing to watch him in his Argentine jersey. The player has played 162 matches for his nation and scored a total of 86 goals in them.
3. Mokhtar Dahari
Nicknamed Supermokh for his amazing playstyle and skillset, Mokhtar was a legendary player who played for the club F.A Selangor. He is still the top scorer for the club with over 177 goals.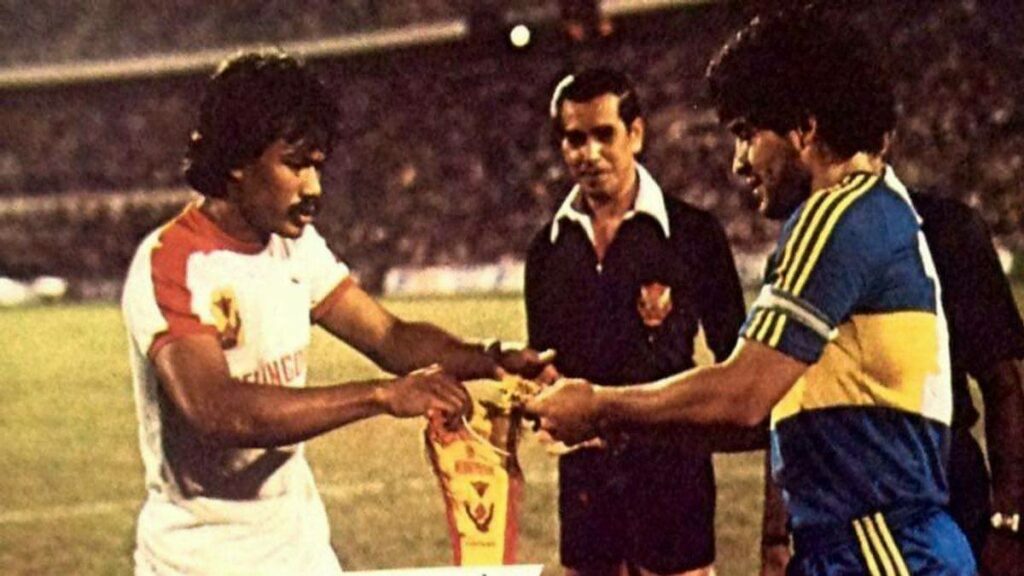 However, he is more renowned for his performance in his national football team Malaysia. He is the nation's top scorer with a total of 89 goals and has been capped for 142 matches.
2. Ali Daei
Member of the Asian Football Hall Of Fame, Ali is one of the greatest players from Iran. He was the first player to cross the 100-goal milestone in international matches.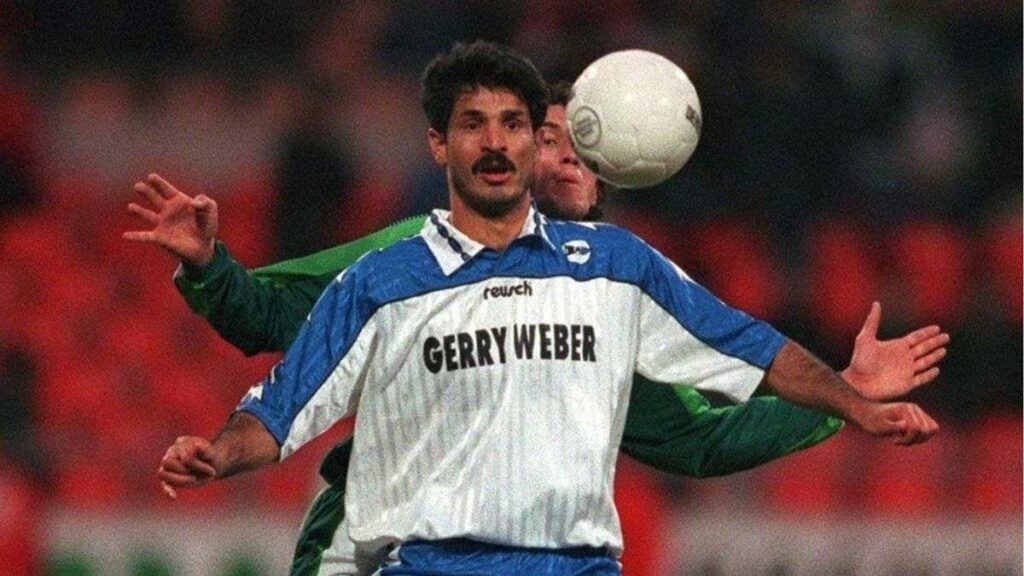 Even today he stands in the second position with 109 goals in 148 matches for the Iran national football team.
1. Cristiano Ronaldo
The greatest player of all time with 32 trophies to boast, Ronaldo stands at the top of this list. He has exceptional career statistics to back him up. Ronaldo is the most followed footballer on social media and is also the richest footballer alive.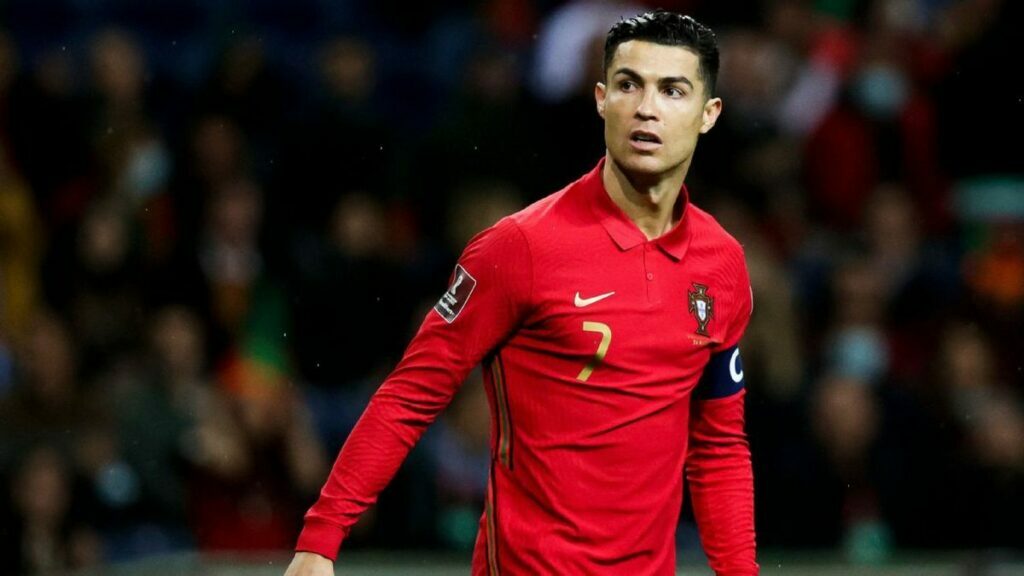 Everyone knows that his performance in the club formats is incredible. However, his stats for his national team Portugal are even more astonishing. He has scored a record number of international goals. During his career, he was capped by the team a total of 189 times where he managed to score a total of 117 goals for them.
Read Next:
Top 10 players with the most assists in La Liga history
Top 10 most handsome black footballers of all time featuring Romelu Lukaku and Paul Pogba
Who is Trent Alexander-Arnold's girlfriend? Know more about Hannah Atkins
Add Howdy Sports to your Google News feed.