In Wimbledon, we encountered a very unique type of match, the match of love as Paula Badosa passes her heart to Stefanos Tsitsipas. The couple has been in a lovely relationship for more than 3 months now. Paula Badosa has her career-high ranking as No.2 while Tsitsipas holds the career-high of No.3. The love between the couple overpowering the love of spectators toward their gameplay.
After her win in the first-round match on court No.15, Badosa swiftly made it into court No.2 to watch her loved one play. And it is none other than Stefanos Tsitsipas. She even celebrated his victory by making a heart shape from her hand while sitting next to her beloved father in the stands. This little interaction made a lovely atmosphere around the whole court.
This appealing incident took place when Tsitsipas was in a post-match interview. The interviewer shared the news of Paula advancing to her next round. Tsitsipas was unaware of this and congratulated Paula. However, while doing so he referred to her lovely girlfriend as "Paulita" who was standing with her father alongside thousand more spectators.
🥰 @paulabadosa @steftsitsipas #Wimbledon pic.twitter.com/BAA5taqmPl

— Wimbledon (@Wimbledon) July 5, 2023
Referring to Paula's words, she said "It is a different kind of nerves, watching it from outside, maybe I get a little more nervous, I am happy that he got the win. The baffling thing is that we both got our deserving win in our first rounds".
On a lot of social media fan pages, they are being referred to as POWER COUPLES which is very true. They both are performing very well and we hope that they would do great in the tournament. The Power couple will also be playing as a duo in mixed doubles in Wimbledon later on.
How did Stefanos Tsitsipas and Paula meet each other?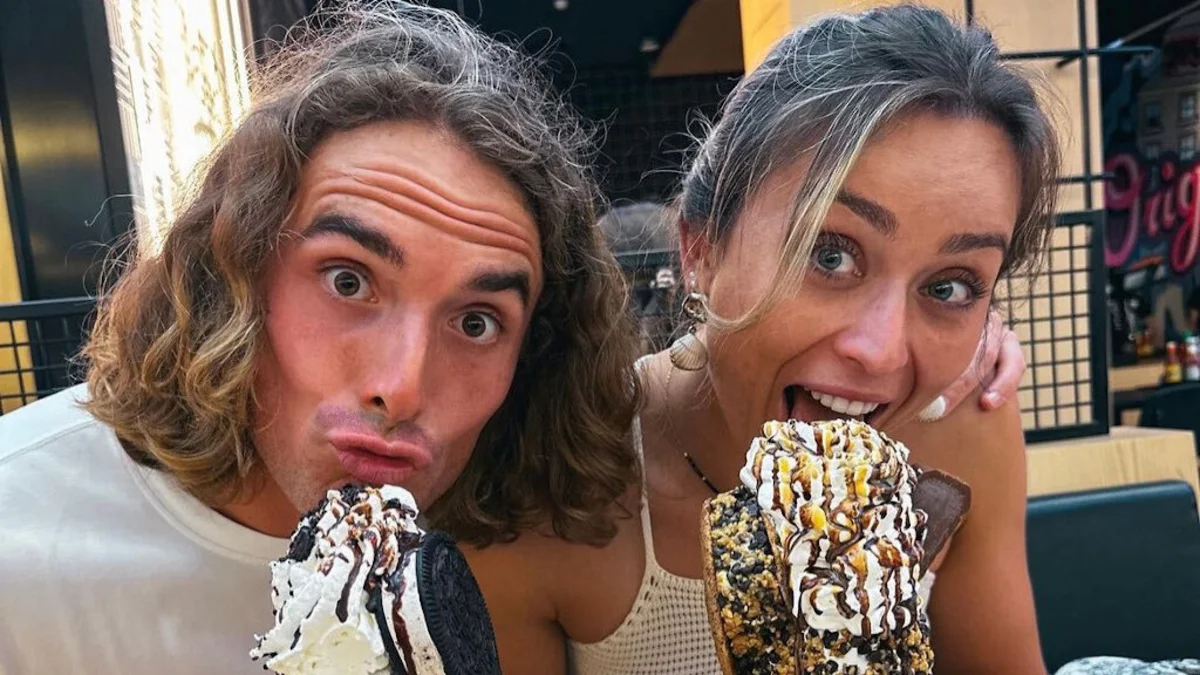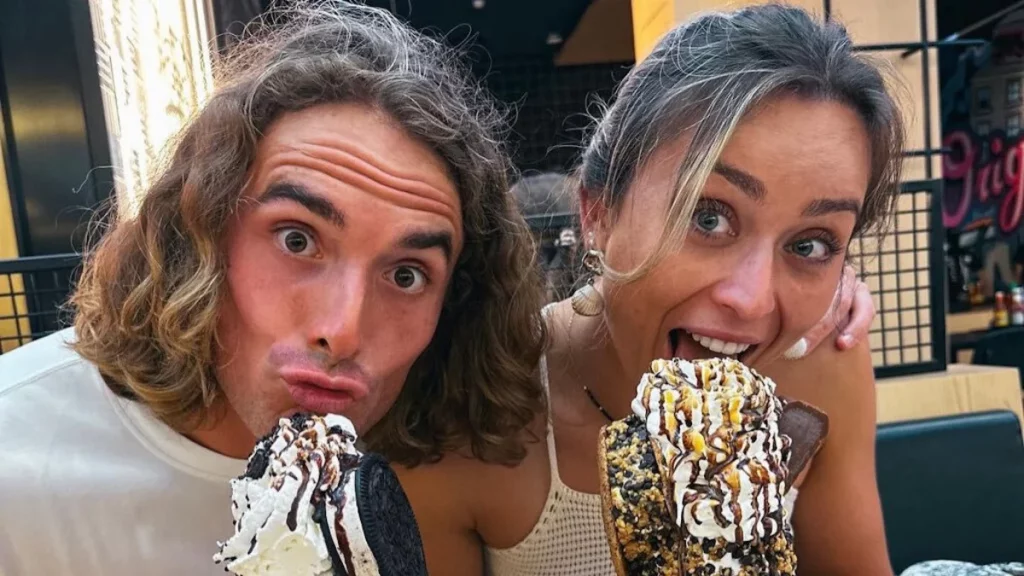 The exact reason for the start of their relationship is still a mystery. However, it was most likely to be matched up during the paths of their career. The proof of their relationship went public in April 2023, when Paula Badosa was spotted by a fan in the stands while Stefanos Tsitsipas played at the French Open. She efficiently disguised herself under a baseball cap and a pair of shades. Soon, the fans turned on their detective mode. Some of their fans noticed that their Spotify profile picture changed to their selfies together which was never seen before. From that time both Tsitsipas and Paula were very public in their relationship rather than taking this under the hood.
In case you missed it:
Add Howdy Sports to your Google News feed.