Novak Djokovic was spotted practicing with his son Stephan before his third-round match against Wawrinka at the 2023 Wimbledon Championships. Stefan joins his dad in his practice sets now and then nowadays. He sometimes practices with his Dad and sometimes with other teammates as well.
After World No. 1 finished practicing his sets against Carlos Gomes Herrera on Friday, Stefan also went on the court afterward and practiced against his dad to warm him up before his match against Wawrinka.
The Siberian legend mostly jokes around his son on the court. Still, Stefan did know how to play tennis and also hit one good lob during the pre-match warm-up sets, which an interviewer asked Djokovic about in his post-match press conference.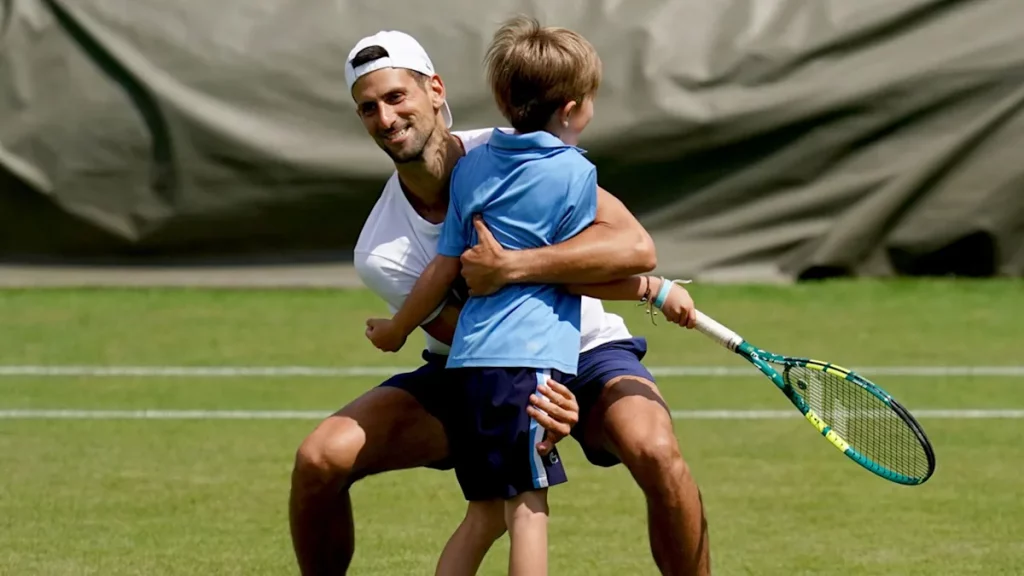 "Goran (Ivanisevic) always jokes that lobs are in our blood, that Stefan inherited it from me – whenever someone is on the net, there is a lob coming 99 percent of the time (laughs). Today, Stefan lured me in with a drop shot before he lobbed me," Djokovic replied to the Serbian reporters at Wimbledon.
The 23 grand slam winner is also a father to a daughter named Tara, also added while talking about how much he loves playing tennis against his son.
"It's a huge pleasure for me to play tennis with my son. Just that feeling alone that my son loves and wants to play the sport I've dedicated my life to is beautiful. When we're together on the court, there is no better feeling in the world," Djokovic added.
Novak Djokovic's close bond with assistant coach Carlos Gomez Herrera at Wimbledon 2023
At Wimbledon 2023, the Siberian legend Novak Djokovic practiced with his team which consisted of Carlos Gomez-Herrera, Goran Ivanisevic, and Marco Panichi.
Goran Ivanisevic has been with Novak Djokovic for quite a while now but recently Novak has also added an assistant coach to his team. The new assistant coach is former world number 258 in men's singles Spanish sensation Carlos Gomez Herrera, who retired from professional tennis last year in 2022 and quickly joined the Serbian legend's team as his assistant coach and hitting partner helping him in practice matches and pre-match warm-ups.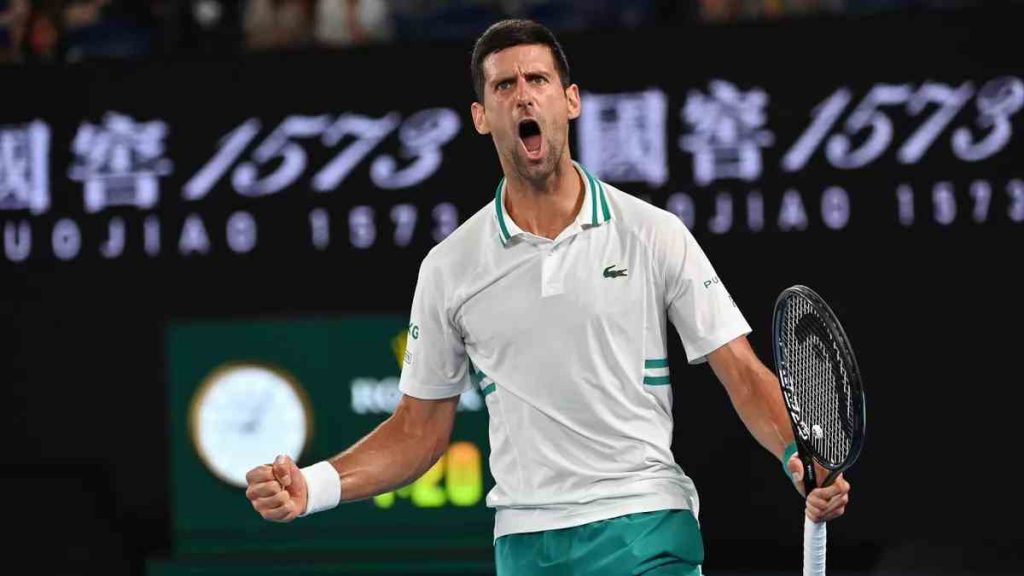 In the post-match interview of the match after beating Stan Wawrinka Djokovic also talked about how his relationship with Carlos.
He stated,
"Except for being my hitting partner and friend for years, he is also the best friend of my middle brother Marko and one of my better friends," Djokovic told Serbian reporters.
"I've known him for a while now, for 15 years to be exact, since the days when we were playing the Madrid Open was played indoors. That is when we met and when we started hanging out," he added.
The 23 grand slam winner and seven-time Wimbledon champion further said that Charly, as Carlos is known in the team, has became now more than just a friend to him.
"He played a lot of tournaments with Marko and has become a member of our family, he is very close to us. We practiced many times while he was still playing professionally, and when he decided to retire last year we had a chat."
Djovokic further said,
"I wanted him to join my team and everyone agreed. Except for being my hitting partner and first coach assistant, Charly is also very organized, and he helps our team logistically and analytically,".
Also Read: Roger Federer to Receive 'Icon Athlete' Honor at Shanghai Masters 2023
Add Howdy Sports to your Google News feed.