During Mick Foley's own podcast, he revealed how difficult it was to shoot with Madusa for the show. He further talked about older times and how he wanted to break into WCW while wrestling under ECW.
Mick Foley recently stated in his podcast, 'Foley is Pod' about various topics hinting about what happens in the upcoming episode of WWE's Most wanted treasures.
You can watch the whole podcast and many other podcasts here :
The Hall of Famer revealed how tense things were while shooting with Madusa.
Madusa is set to appear on the next episode of WWE's Most Wanted Treasures. The show follows WWE legends and a crew trying to find different artifacts and collectibles related to pro wrestling.
The series emphasizes the cultural and sentimental significance of these artifacts in addition to highlighting their rarity and monetary value. It highlights the strong emotional bonds that fans have with WWE and its defining events and serves as a timely reminder of the impact that pro wrestling has had on popular culture.
Foley gave some insights about the upcoming episode involving Madusa stating, "Things got a little tense with Madusa where I was worried about how she was going to come across, but I don't want to give too much away. Let's just say there's a reason why that women's championship belt wasn't on display at the Royal Rumble."
CAPTIVATING CAREER OF MADUSA
Debrah Miceli, known professionally as Madusa, is a former professional wrestler who rose to prominence in World Championship Wrestling (WCW) and the World Wrestling Federation (WWF, now WWE). Her controversial antics concerning the WWF Women's Championship and her eventual return to WWE years later are what made her most famous.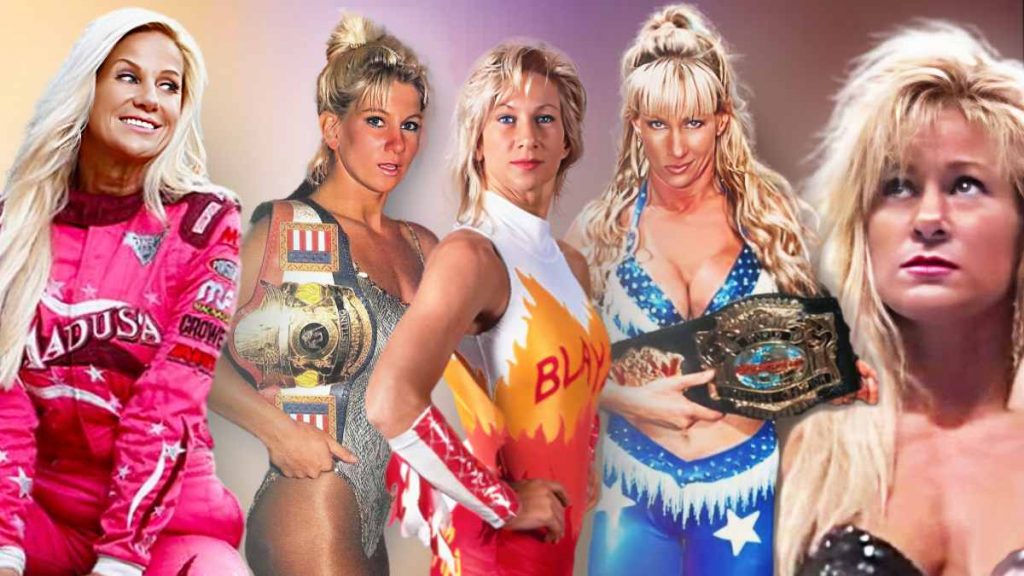 Madusa made her WCW debut in 1993 when she quickly rose to prominence in the women's division. She established herself as a dominant force by winning the WCW Women's Championship three separate times. But it was her behavior outside of WCW that garnered attention in the wrestling community.
When Madusa, then the WWF Women's Champion, made an appearance on an edition of WCW Monday Nitro in 1995, she stunned the professional wrestling world. Madusa used the occasion to publicly criticize the promotion by tossing the title belt into a garbage can on live air the moment. Madusa had just been let go by the WWF. This deed caused quite a commotion and gave her career a touch of notoriety.
Since that time, Madusa has continued to make infrequent appearances in WWE, taking part in occasions like the Mae Young Classic and representing the company as a brand ambassador. Her ability to forgive and evolve as a person is demonstrated through her redemption narrative.
READ NEXT: HULK HOGAN NET WORTH 2023
Add Howdy Sports to your Google News feed.