Gael Monfils defeated Pavel Kotov to clinch the title at the BNP Paribas Nordic Open in Stockholm.
Monfils registered his second Nordic Open and overall 12th ATP Title of his career. His first Nordic Open Title was 12 years ago. With this win, he became the 11th player in history to win the trophy twice. He is the oldest player to win this trophy. He became the fourth player above the age of 37 to win an ATP Title since 1990, besides Roger Federer, Ivo Karlovic, and Feliciano Lopez.
Monfils defeated Kotov 4-6, 7-6(6), 6-3. The battle lasted for a mammoth 2 hours and 35 minutes. The young player from Russia gave a tough fight winning the first set and also taking the second set to tiebreaker, but it was the experienced Monfils who came out as the champion.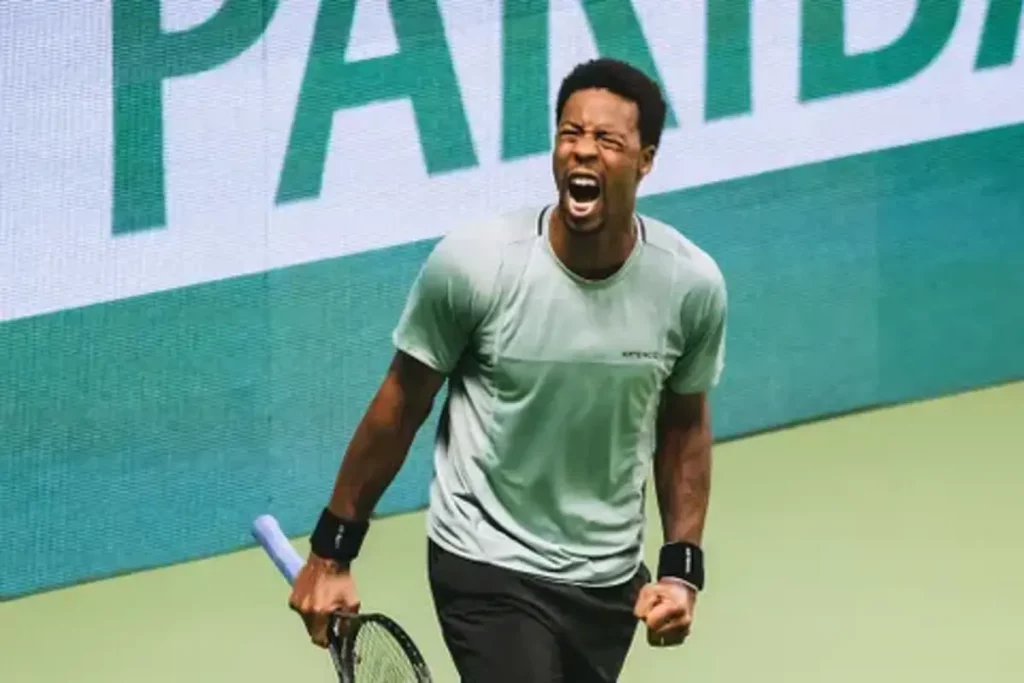 Monfils became the lowest-seeded player to win this title. He won his 11th Title in early 2022 at the Adelaide International and since then he has been on and off the court due to injuries and surgeries. His best career achievement has been reaching the semifinals of the French Open in 2008 and the US Open in 2016. He has also reached the quarterfinals of the Australian Open twice in 2016 and 2022. He reached his career-best ranking of World No. 6 in 2016. He is very popular for his unique playing style.
Pavel Kotov, the 24-year-old Russian made his debut in the professional circuit in 2020 at the ATP St. Petersburg Open in the qualifiers. He registered his first ATP win in 2022 and also made his debut in Majors at the French Open in the same year. He made his entry in the 2023 Australian Open as a lucky loser. The Stockholm Open finals have been the biggest achievement so far in his short professional career. Another achievement for Pavel Kotov was that he played in the qualifiers and reached the finals of an ATP event.
In the presentation ceremony, Monfils praised his 13-year-old younger opponent for giving a tough fight and also wished him a great career ahead. He mentioned that it was only possible due to his support staff. His victory was very special for him as he won the title in front of his mom and wife and his first title since he became a father last year. 
Also Read: Novak Djokovic's take on the gender pay gap puts him in deep controversy with Serena Williams
Add Howdy Sports to your Google News feed.