In the realm of tennis, Emma Raducanu is not just a player; she's a phenomenon. At the young age of 19, Raducanu made history by becoming the first player in the Open Era to secure her maiden Grand Slam title at the 2021 US Open, a feat made even more remarkable as she accomplished it as a qualifier. This victory catapulted her to global fame, making her an instant sports icon admired for her exceptional talent, poise, and determination.
Recently, Raducanu achieved another milestone in her burgeoning career by becoming the newest brand ambassador for Porsche, the renowned luxury car manufacturer known for its commitment to excellence and performance. This collaboration between the emerging tennis sensation and the prestigious car brand has added a layer of prestige to Raducanu's journey, marking her as a rising star not just on the tennis court but also in the world of brand endorsements.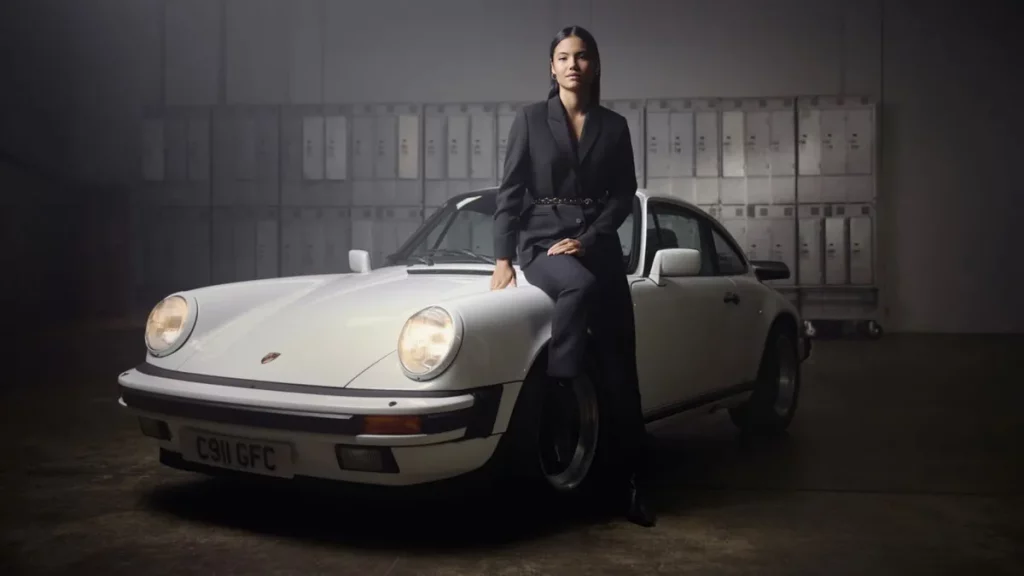 Porsche, a company synonymous with sophistication and innovation, carefully selects individuals who mirror their values of passion and dedication. Raducanu, with her unwavering commitment to excellence and her ability to captivate audiences with her remarkable skills, perfectly aligns with the company's vision. As a brand ambassador, Raducanu's role goes beyond promoting a product; she embodies the essence of Porsche's legacy, representing the company with grace and style.
Raducanu expressed her excitement about this partnership, acknowledging the honor of being associated with a brand of such caliber. For her, this collaboration signifies not only a professional achievement but also a personal milestone. Being recognized by Porsche, a brand renowned for its craftsmanship and elegance, is a testament to Raducanu's impact on the global stage of sports.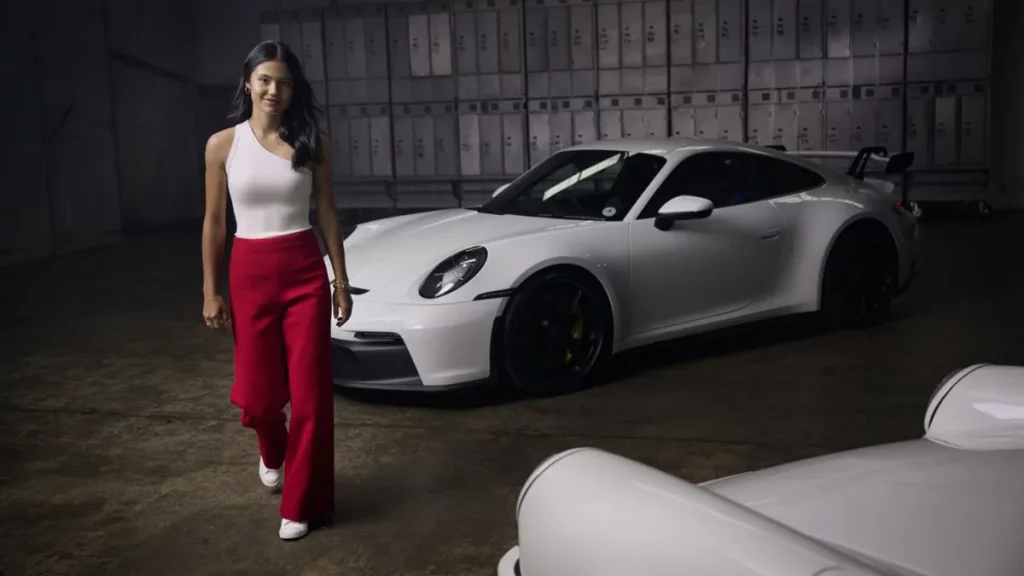 In her role as a Porsche brand ambassador, Raducanu is set to inspire and impress both on and off the tennis court. Her association with the luxury car manufacturer opens avenues for her to showcase not just her athletic prowess but also her elegance and sophistication. Through carefully curated promotional activities and events, Raducanu will undoubtedly captivate audiences, reinforcing the company's image as a brand that celebrates excellence.
This partnership is not just about endorsing a product; it's a testament to the symbiotic relationship between sports and brands. Raducanu's remarkable journey from a young tennis enthusiast to a Grand Slam champion resonates with Porsche's legacy of constant evolution and achievement. By associating with Raducanu, Porsche reinforces its commitment to supporting emerging talents and celebrating their achievements.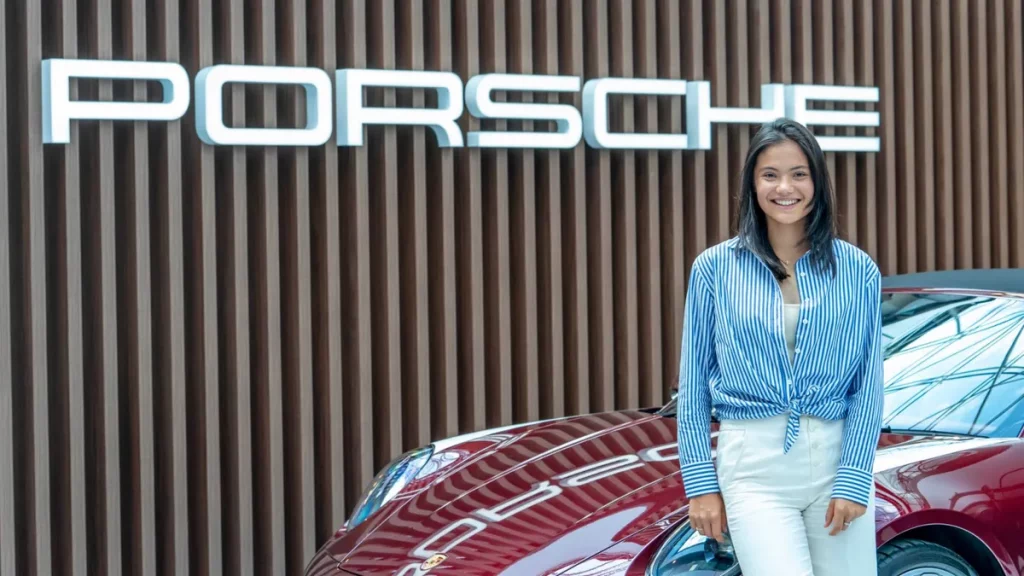 Emma Raducanu's story is more than a tale of triumph on the tennis court; it's a narrative of resilience, dedication, and grace. Her partnership with Porsche signifies the mutual recognition of these qualities, creating a synergy that elevates both her career and the brand she represents. As Raducanu continues to inspire the world with her exceptional skills, her collaboration with Porsche adds a new chapter to her remarkable journey, reminding everyone that greatness is not just achieved; it's earned through passion, hard work, and an unwavering commitment to excellence.
Also Read: Novak Djokovic, Emma Raducanu, and 6 other tennis players feature in the list of Top 50 "most marketable athletes" in 2023
Add Howdy Sports to your Google News feed.