In a recent interview with Gael Monfils after his Stockholm Open win, he shared beautiful advice for the young tennis players.
Gael Monfils has recently made the headlines by winning the Stockholm Open. He made multiple records in the tournament. The Frenchman is 37 years old, making him one of the oldest to win an ATP tournament. Only three other players namely Roger Federer, Ivo Karlovic, and Feliciano Lopez have won an ATP tournament above the age of 37 since 1990. Roger Federer was 38 when he won the Swiss Indoors in Basel in 2019. He also became one of the lowest-ranked players to win a title.
It was Gael Monfils's 12th ATP Title and second Stockholm Open Title. He won his first Stockholm Open Title way back in 2011. After 12 years he has managed to lift the title for the second time. Monfils won his 11th ATP title in Adelaide in 2022. This is his first win of the season.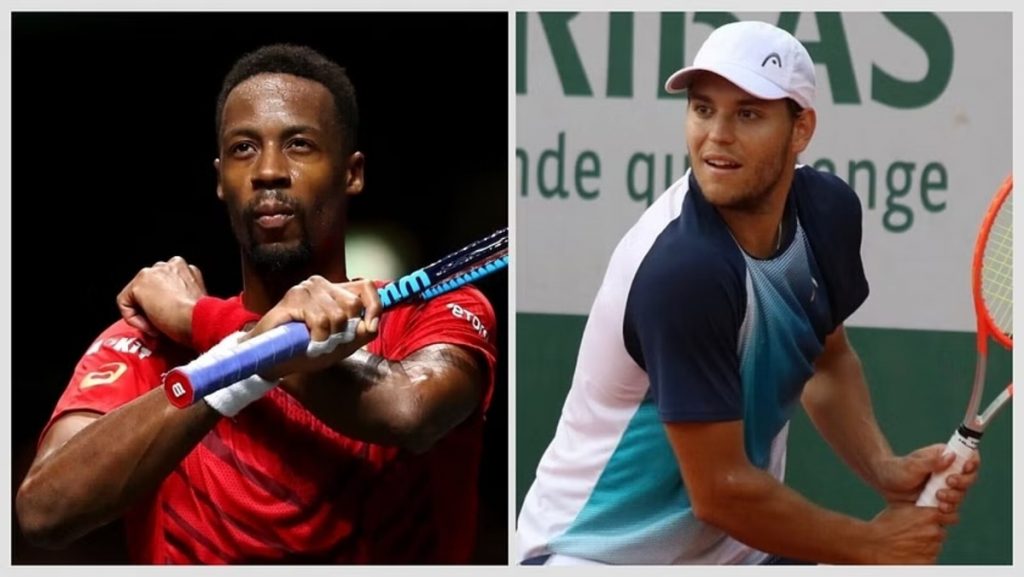 Monfils has been on and off the court due to injuries so he was ranked below 100 coming into the tournament. He defeated a bunch of higher-ranked players on his way to the finals. He was up against Pavel Kotov in the finals.
Pavel Kotov is a 24-year-old Russian tennis player and his journey to the finals was no short of a surprise. He played two qualifying rounds to enter the main draw. He became one of the few players to reach the finals from the qualifying round. Kotov gave a tough fight to Monfils in the finals. Kotov was leading the match by winning the first set 6-4 and also on the verge of winning the second set. But the tiebreaker was the turning point and the experienced Monfils went on to win the match 4-6, 7-6, 6-3.
This was not a normal win for Monfils. He has struggled with injuries for a long time. At 37, to win a title is stunning. He has achieved a rare milestone at this age. His win is an inspiration for many. He made his ATP debut in 2004 and almost 20 years since then he still enjoys the game and has the hunger to play and win.
In the post-match interview, he was asked to share some advice for the young tennis players who want to make it big in tennis. He said that as young athletes, the most important thing is to 'enjoy the game'.
They should enjoy being on the court and spend hours and hours practicing with their coach, friends, and family members. He said that it is not necessary to be super committed when you are very young. They should enjoy and explore their game.    
Also Read: Iga Swiatek, Coco Gauff & Emma Raducanu dominate the 'most searched female athletes' list
Add Howdy Sports to your Google News feed.