Rune survives a scare, and blockbuster matches await us tennis fans in the second week of the French Open 2023.
The surprise of the tournament
The quarter-finals will feature a new name, someone unheard of so far in the tennis world. Tomas Martin Etcheverry beat Yoshihito Nishioka in 3 straight sets, 7-6 6-0 6-0. All eyes are on the Argentinian as he will battle Alexander Zverev for a spot in the quarterfinals. Read below to read our entire preview of the match.
Rune edges past Cerundolo and meets Rudd next
Holger Rune is going to be back in the quarterfinals for the second straight time in his career, and it is a rematch from last year, as he will be playing against Casper Rudd. For a while, it looked like they might not meet again, with Argentinian Cerundolo battling back from two sets to one down to force a decider and then holding three break points at 4-3.
The Dane Rune, despite his initial setback, managed to push himself and eventually secure a remarkable victory after an exhausting 4-hour match. His determination to save all of them enabled him to break serve himself, though he couldn't serve it out and eventually had to settle for a 7-6 3-6 6-4 1-6 7-6 win.
Quarter-Final Matches
Carlos Alcaraz vs Stefanos Tsitsipas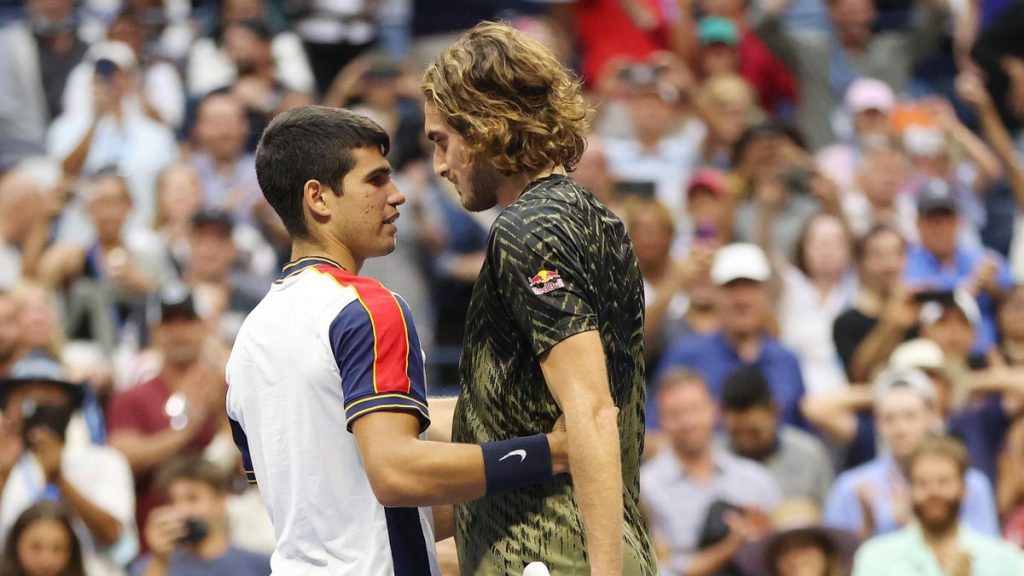 The upcoming match between World Number 1, Alcaraz, and Tsitsipas promises to be one of the most exciting of the tournament. Alcaraz leads in their head-to-head 4-0, with their last meeting being in Barcelona earlier this year, resulting in a win for Alcaraz 6-3, 6-4. Both players have had impressive performances in this tournament so far, both coming off straight-set wins.
Alcaraz being World Number 1 may favor his chances; however, Tsitsipas' win against Roger Federer at the Australian Open shows that anything is possible in this sport. It will be intriguing to see who will emerge victorious in this intriguing matchup, and how this rivalry will shape the tennis future for years to come.
Novak Djokovic vs Karen Khachanov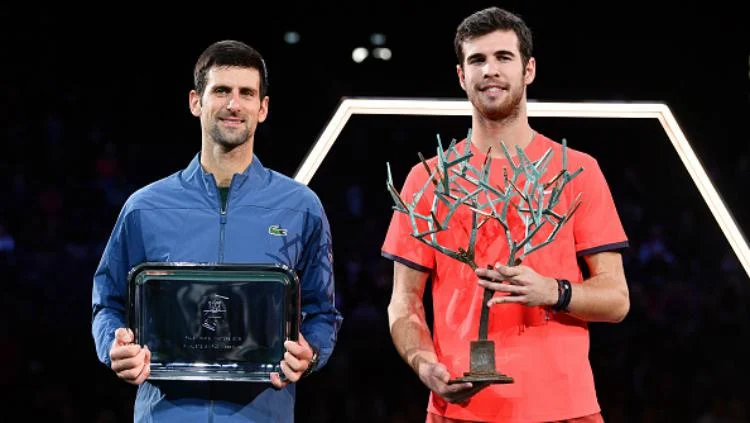 Excitement is in the air for Russian fans as we have been witnessing the Russian Khachanov take his game to new heights in this year's French Open – his best performance yet since 2019. It's no surprise that the 22-time Grand Slam champion Novak Djokovic is no stranger to the big stage, and his eyes will be on the grand prize, but it's sure to be thrilling to see how he fares against his first potential challenge of the season, even while not playing his best tennis throughout the tournament.
Khachanov has not beaten Djokovic since 2018, ironically in Paris, in the finals of the Paris Masters. Their last meeting was also, you guessed it, in the Paris Masters last year where Djokovic wasted no time in handing out a straight sets win.
Casper Rudd vs Holger Rune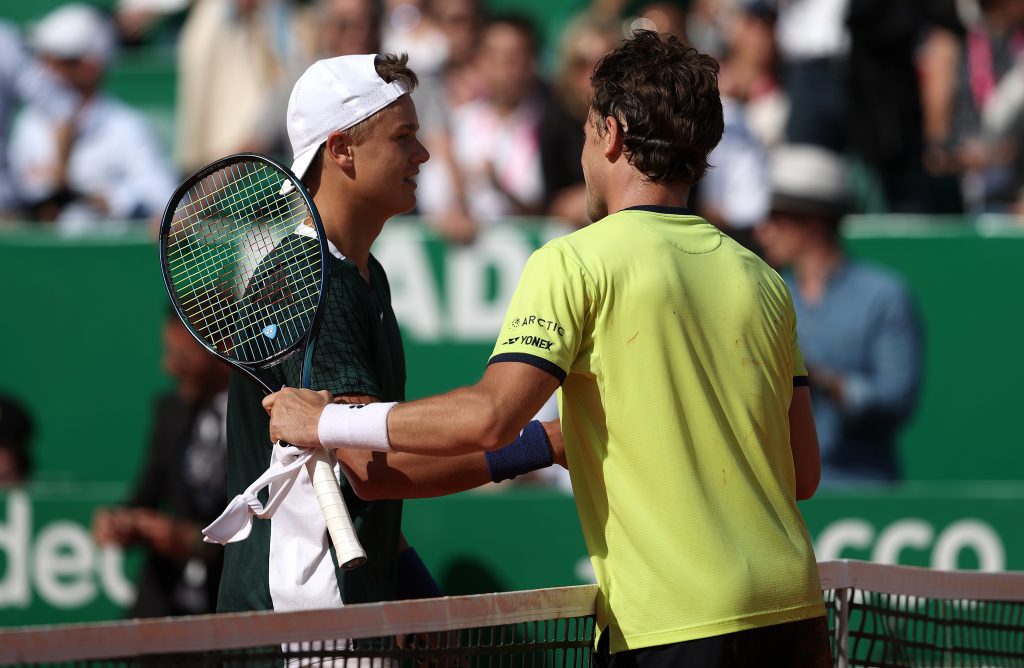 In 2022, the quarterfinals of the French Open will be a rematch between two young top-10 players, No.4 Ruud and No.6 Rune, both aged 25 or less. Both players have already had impressive careers and this is their second time, in this tournament, competing against each other in the quarters.
The atmosphere surrounding the game was intense both on and off the court. Last year's match had a charged dynamic, which ended with a polite yet strained handshake. This only increased the appeal of the game. Afterward, one player alleged that the other had provoked him in the locker room, whereas the other denied this. The tension was high and both players parted with a sour feeling.
Drama aside, they are both all-round tennis players with heavy-hitting groundstrokes, which translate well to the Parisian Clay.
Alexander Zverev vs TM Etcheverry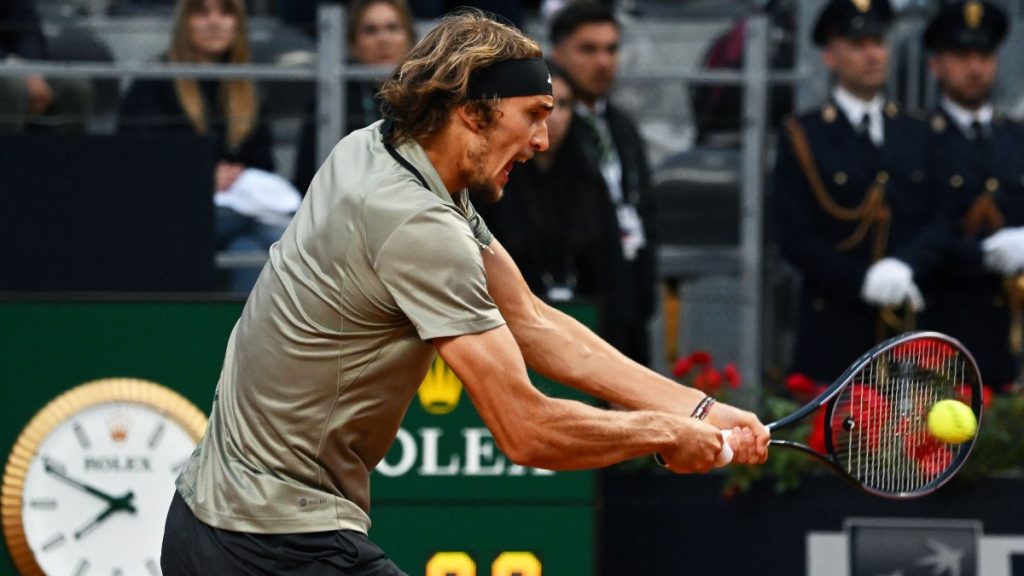 his tournament has been particularly memorable for World Number 49 Etcheverry, who was the underdog on paper. Yet he managed to defy expectations and eliminate three seeded players back-to-back-to-back. He earned some impressive victories against bigger names like Alex De Minaur from Australia and Croat Borna Coric. What's more remarkable is that he has yet to drop a set in this tournament, making him the only player left to have that achievement – a huge feat! It goes to show that one can't always predict the outcome of a match, especially when Zverev is on the road to recovery.
After sustaining an ankle injury at the tournament, Alexander Zverev seems to be coming into his own.
This marks the fifth time he has made it through to the quarter-finals or further at the French Open – in 2021 and 2022, he even made it to the semi-finals. In this 4th round match against Bulgarian Grigor Dimitrov, who was supposed to test Zverev, Zverev was dominant in the first set and Dimitrov earned a break early in the second to put Zverev under pressure.
But Zverev managed to defy the odds and take the second set as well. He was leading 3-0 in the third set when Dimitrov held serve, then broke Zverev's serve to make it 3-2. Despite Dimitrov's best efforts, Zverev earned a crucial break at 5-3, then served the match out to win.
Check out the rest of the draw at the French Open.
READ NEXT:
Add Howdy Sports to your Google News feed.