With the French Open getting underway, it's time to take a look at our contenders for the 127th edition of the tournament.
This French Open is going to be, to put it in one word, fresh. With 14-time champion Rafael Nadal out of the picture and signs of weakness in Djokovic's seemingly unstoppable force, this French Open promises to be one of the most electrifying in years.
Let's dive straight into it.
The Favorites
Novak Djokovic
World Ranking – 3
2023 W/L – 20/3
Best Results – Champion at the Australian Open, Adelaide Open
It would absolutely be a sign of deep disrespect to omit the name of the 22-time Grand Slam Champion from the favorites list, regardless of how his performance stands at present.
Unfortunately, Djokovic was required to miss out on the American swing of tournaments in light of the prevailing COVID-19 protocol, and his performances on clay courts this summer have been far from impressive, to put it mildly.
Despite a lack of success on dirt this season, and recent elbow concerns leading to a withdrawal from the Madrid Masters, Novak Djokovic is still considered by many to be the favorite to claim his third French Open in 2023. Djokovic has undoubtedly seen greater success on clay courts in the past, but this should not be seen as a sign of him losing his touch.
When facing Djokovic in a best of five sets match, the task at hand is formidable, and in some cases, impossible.
Carlos Alcaraz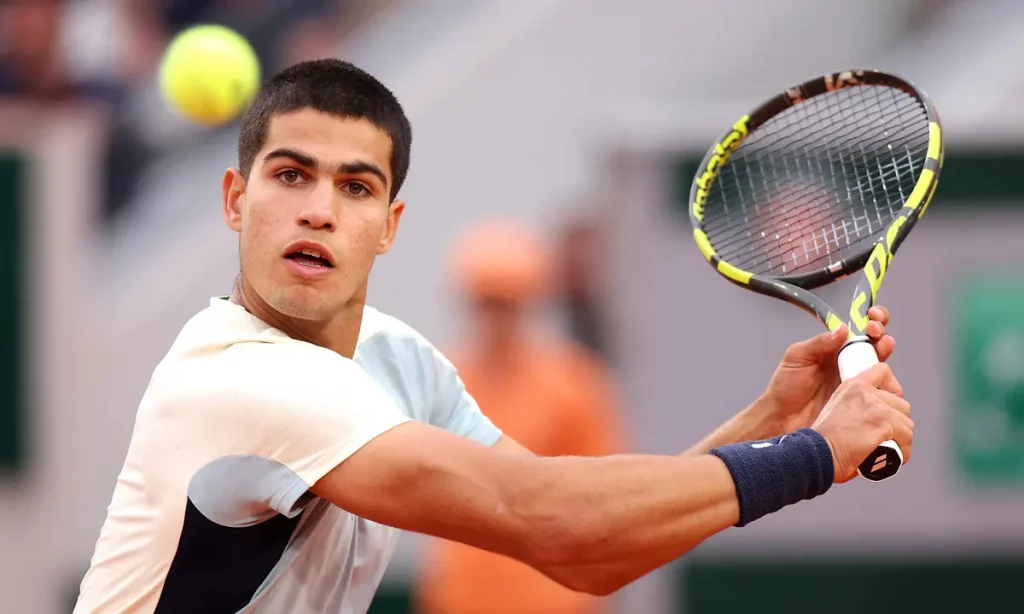 World Ranking – 1
2023 W/L – 30/3
Best Results – Champion at the Argentina Open, Barcelona Open, Madrid Masters, Indian Wells Masters
The reigning US Open Champion Alcaraz has certainly made an incredible impact on the tennis scene this season, collecting an impressive 4 titles. Despite a slight setback at the Italian Open, we can count on Alcaraz to make a triumphant return at the French Open. He's sure to bring the heat and make his presence felt with his incredible athleticism and monster forehand.
Carlos seeks to secure his second Grand Slam title and continue the storied Spanish success at the French Open, having reached the quarter-finals in his breakout showing last year.
The Contenders
Daniil Medvedev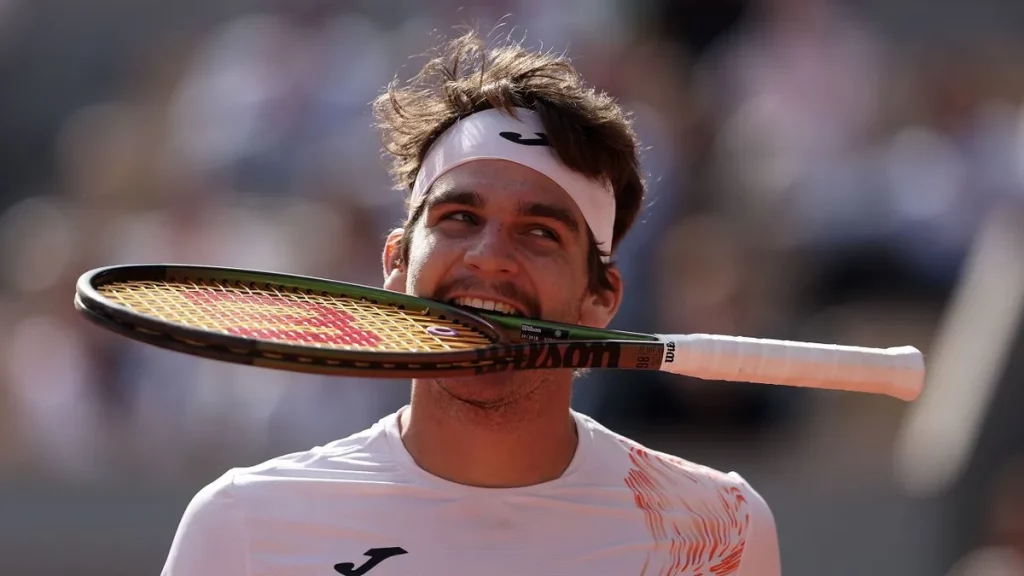 World Ranking – 2
2023 W/L – 39/5
Best Results – Champion at the Qatar Open, Miami Open, Italian Open, Rotterdam Open, and the Dubai Tennis Championships.
Daniil has always been a force to be reckoned with on the hard court, but he truly excelled in 2020 by taking home a Masters 1000 trophy on clay for the first time.
His hard-hitting flat groundstrokes and huge serve don't always translate on the red dirt, but Daniil's unbeatable determination and drive make him a fierce competitor no matter the surface.
The former US Open champion, who put on an amazing performance in the semi-finals and finals of the Rome Masters tournament, dispatching his opponents Tsitsipas and Rune in straight sets, will be high on confidence as he prepares to do battle for the Coupe des Mousquetaires this year, and will certainly be at the top of many peoples' list to win it all.
Jannik Sinner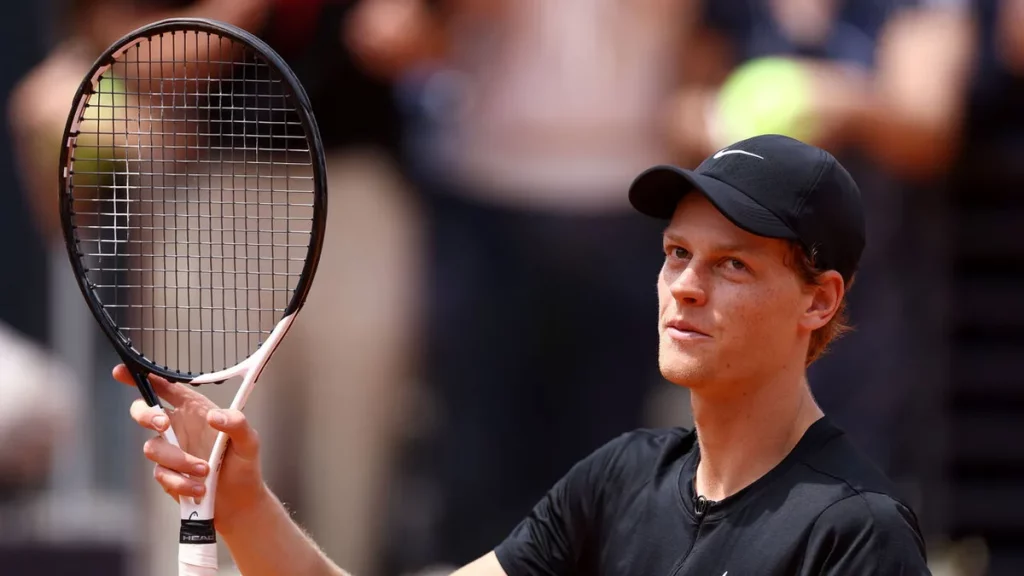 World Ranking – 9
2023 W/L – 39/5
Best Results – Champion at Open Sud de France
Despite the fact that he hasn't won the most titles on the ATP Tour in the 2023 season, he has still been one of the more consistent players. He has made it to the semi-finals of both the Miami Masters and the Monte-Carlo Masters, and people across the world of tennis will be on the lookout for the Italian to potentially make it into his first-ever Grand Slam final four.
The competition between him and Carlos is similar to the younger versions of Rafa and Roger, and with his strong groundstrokes combined with his calm composure, I anticipate he will surprise the world in Paris.
Holger Rune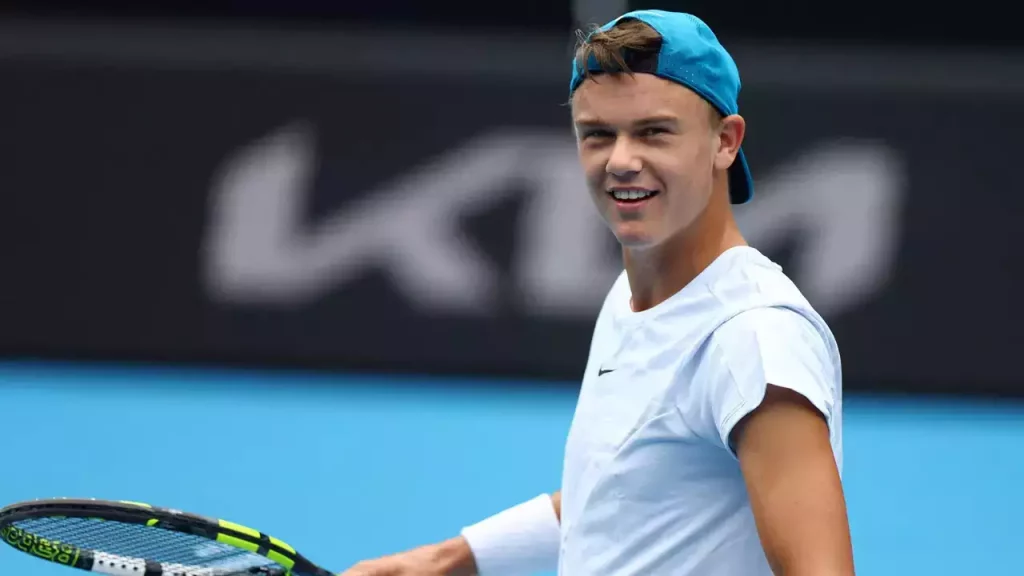 World Ranking – 6
2023 W/L – 27/10
Best Results – Champion at the Munich Open
Out of the young guns this season outside of Alcaraz, Holger Rune has set himself apart with a majestic clay court season which has propelled him to a new career high of World no.6, which is the highest in Danish history.
He reached the finals of two Masters 1000 tournaments and has beaten the best of the best, including a legendary 3-set battle against Novak Djokovic.
Holger has made his clay his best performance, defending his Munich Open title this season. Holger has become quite the polarizing player on tour, but his talent and ability are unmistakable.
The Bracket
If everything goes according to plan (which it never does), there will be some mouth-watering clashes, starting from the Quarter-Finals.
Carlos Alcaraz vs Stefanos Tsitsipas
Novak Djokovic vs Andrey Rublev
Holger Rune vs Casper Ruud
Janik Sinner vs Danill Medvedev
The Dark Horses
There are some players that have had strong seasons, on clay and otherwise, who could make a strong run this year.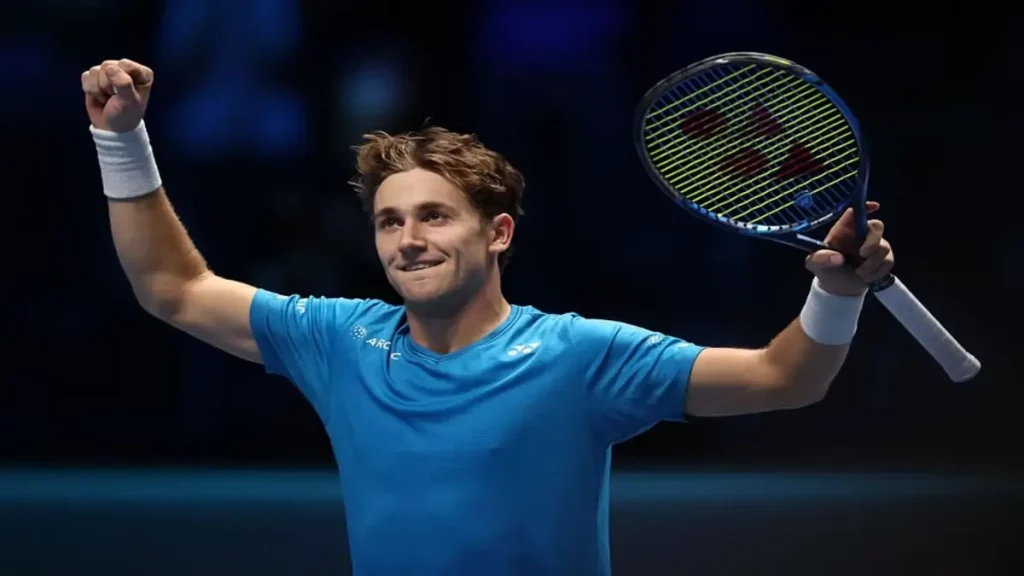 Casper Ruud, the finalist from last season and clay-court specialist, has had a below-average clay season. 
His performances have been underwhelming when compared to other contenders,  and they have demonstrated greater tenacity and mental strength throughout the season.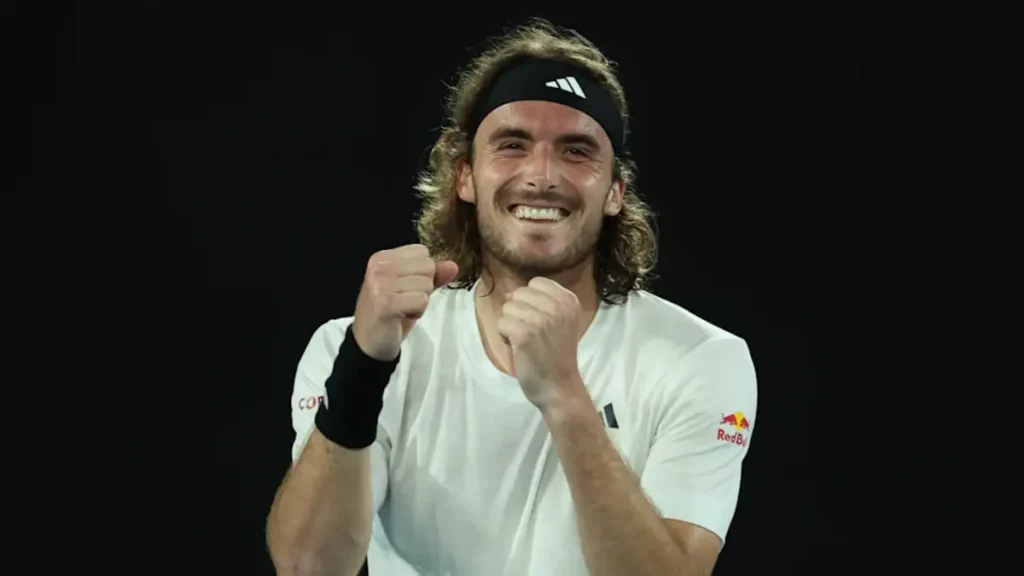 Stefanos Tsitsipas and Andrey Rublev both had great clay-court seasons before the French Open, with the latter even claiming his first Masters 1000 title in Monte-Carlo.
READ NEXT

:

Add Howdy Sports to your Google News feed.