Usually, if a player touches the net while hitting a winner it is illegal but not in the case of Frances Tiafoe. Frances Tiafoe during his match with Milos Raonic touched the net. Seeing the acting referee had no issue with it and exempted Tiafoe from any charges. A controversial rules fiasco erupts as the chair umpire took no action in the case.
Frances Tiafoe, a fast-growing tennis athlete made an outstanding recovery in the match against Milos Raonic. Milos placed an astonishing drop shot to Frances's right side of the net, which was barely over the net line. Countering his shot Tiafoe swiftly rushed to the net and secured his winning point, becoming the first-set winner.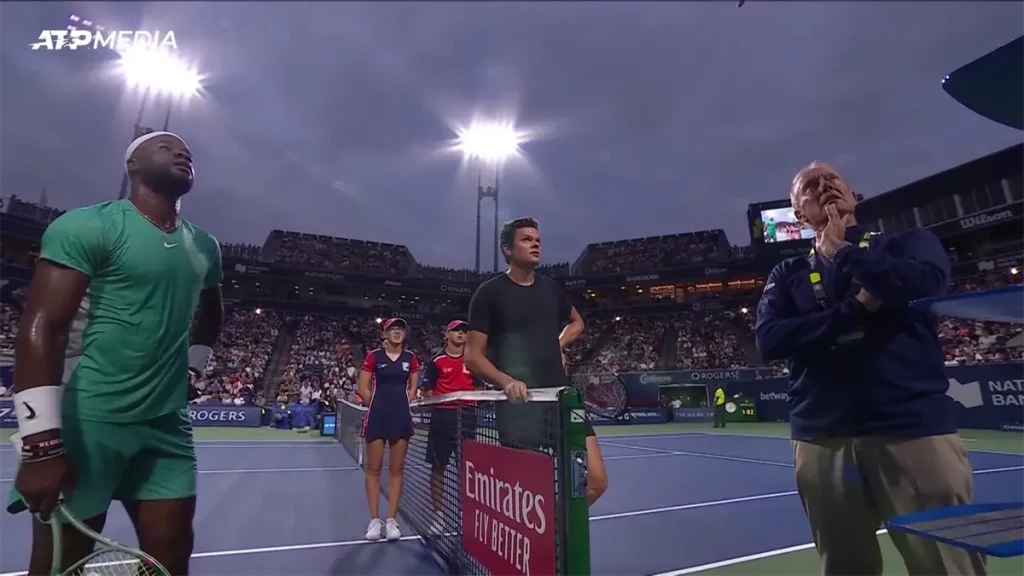 Fergus Murphy, at the call, stated that it is Raonic's point as his opponent Tiafoe touched the net after the shot. During a match touching the net is strictly prohibited in tennis sport.
The umpire, after having some time in silence changed his mind which in turn made Raonic feel cheated and called for an appeal.
Of course, Frances foe for the day, Milos was unhappy with this momentary lapse of judgement and so were the fans. The chair umpire was booed and the situation escalated quickly.
Rules Drama between Tiafoe, Raonic, and The Umpire
However, Murphy, one of the most decorated and experienced tennis umpires said, "This is complicated."
Murphy clarified that Tiafoe touched the part of the net which is considered a permanent fixture in a single's match. Hence, Frances was allowed to touch the net in his shot.
Murphy added, The section of the net which was touched, that is not counted as the net itself. To which Raonic alluded, "The net is always a net, what's the point."
Murphy responded against Raonic and stated, " You're wrong Milos, this is only after the single post."
It was a pretty intense match between the players. Despite all that chaos against Raonic, he proved himself to be the strongest contender for the win.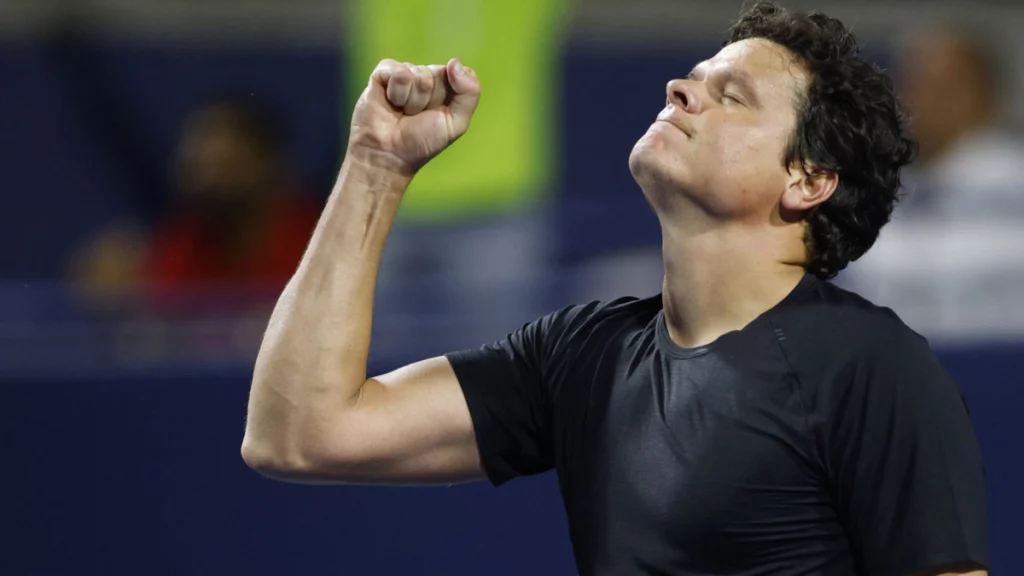 At the start of the match, Raonic was a less compatible player than Frances, but as the next set started he proved his ability and skills.
The world No.9 was dominating in the first set but was left behind by the American player. Raonic took the crowd's support positively and used his energy channelized in a favorable path.
The match ended with a score of 612 -714, 77 -64, 6-3.
READ NEXT:
Add Howdy Sports to your Google News feed.