Stefanos Tsitsipas and Paula Badosa are arguably the tennis world's most favorite romantic couple right now but this couple that looked inseparable seems like might be having some issues. For example, Paula Badosa and Stefanos Tsitsipas deleted their special pictures from their shared Instagram account called "Tsitsidosa." Also, Paula Badosa went on a date with her best friend Aryna Sabalenka, maybe to make herself feel better and to distract herself from the current happenings in her personal life.
But, they haven't said anything official about breaking up. It could just be a short break in their relationship. Stefanos mentioned he thinks a lot about his career, so maybe that's a reason for their situation.
He said, "I certainly think about it a lot, but the top isn't everything. I was addicted to this target when I was younger and this deprived me of something. This doesn't mean that I'm not happy with what I have accomplished; I do want to improve as a player. But the key is finding a balance between your private life, building something with someone, and moving ahead in your career, with that person's help".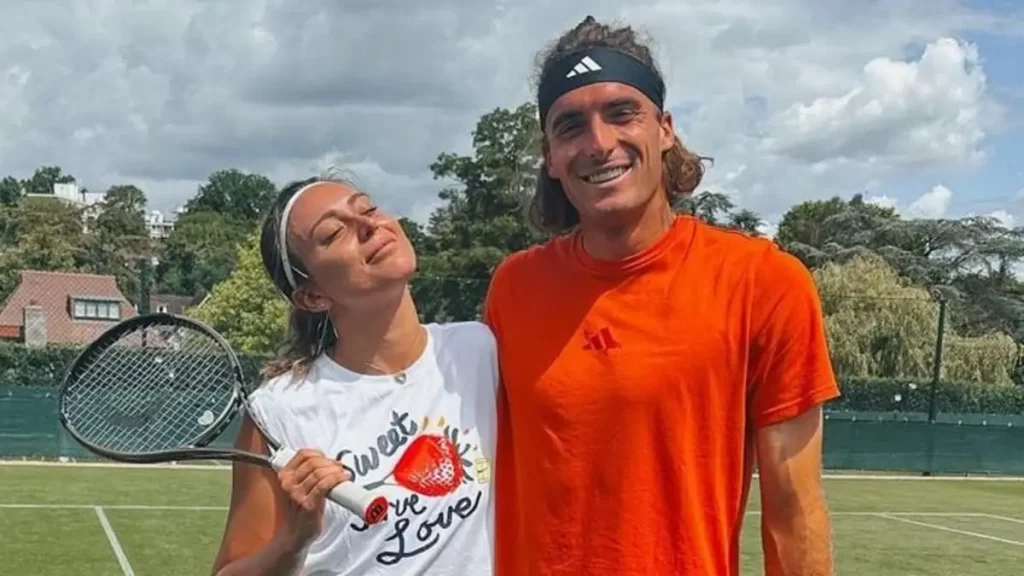 Tsitsipas further added while talking about how the past few months have been difficult for him with Badosa. Tsitsipas added, "I miss her so much and I talk to her about it every day…We have a great connection between us. It's the first time in a long time that we're not together."
Related: Stefanos Tsitsipas breathes 'love' into the air at Wimbledon as girlfriend Paula makes a heart sign
"Now I realize how much I miss her and how much she misses me too. This is how reality will be if we continue together. This is going to be something frequent and something that we will have to normalize in our lives. I'm getting used. There will be more days like this and we are ready. We are mentally prepared for that. Paula changed my life a lot, she brought bright light and hope Or the same for her," Tsitsipas said to the Mexican publication Esto.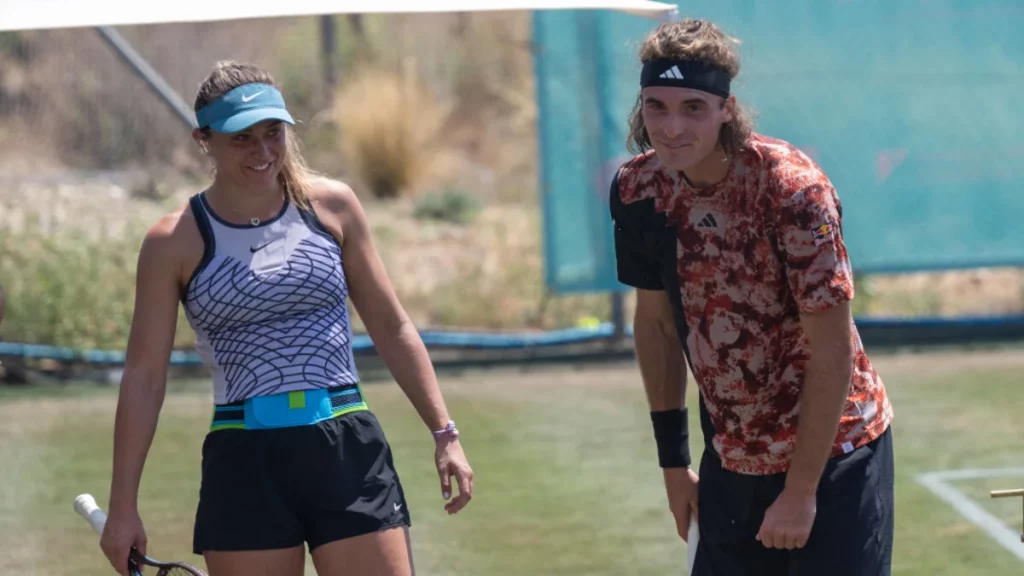 Badosa and Tsitsipas are one of the most hyped couples in the tennis world and sources said that they both have rich romantic chemistry with each other but rumors of them having a hard time understanding each other have broken the hearts of millions of fans of both the tennis stars who wanted them to be together however these are just speculations as nothing is official we hope that it's just a temporary break that both of these superstars have taken from each other and in the future all these issues will be resolved between both of them and we'll see them together soon.
Also Read: Rafael Nadal comments on his future possibility of becoming a coach and return in 2024
Add Howdy Sports to your Google News feed.