AJ Styles revealed on a recent interview about his retirement plans and whom he wants to face in his final wrestling match.
Hopefully, the official retirement of former WWE Champion AJ Styles is still a few years away. Although this hasn't prevented AJ from planning his future retirement match.
AJ recently stated that he has a specific name in mind for his final-ever match in an interview with Inside the Ropes.
Styles stated , "I've got one in mind, the way I'd like to retire. Will it happen? I don't know, don't know exactly who it would be. I got in my mind who it should be, but we'll see what happens".
Though he didn't reveal any name, but the talks of his retirement certainly made a lot of fans sad. Since these comments made by AJ, fans have speculated a lot of opponents for The Phenomenal One's final match.
Many people want John Cena as AJ's final opponent ending the whole rivalry between them.
With a list of people naming Shinsuke Nakamura,Samoa Joe and many more wrestlers he has faced before, many want him to finish his career with a fresh talent.
Kenny Omega, Kazuchika Okada and many more wrestlers from different promotions might have one final battle with Styles.
Fans and his contemporaries both rank AJ Styles as one of the top pro wrestlers. He is ageing and becoming wiser, and this is seen in his ability in the ring.
Following his participation in the 2016 Royal Rumble, AJ Styles engaged in a number of well-known feuds with athletes like Randy Orton, John Cena, and many more. His route to WWE was undoubtedly tough and protracted.
The Phenomenal One has accomplished a lot in his seven-year WWE career, and whenever he hangs up his boots, it is a given that he will be enshrined into the WWE Hall Of Fame. 
PHENOMENAL CAREER OF AJ STYLES
From traveling around the world and facing countless opponents, AJ Styles has a phenomenal resume with top-tier matches and rivalries throughout his career. While being in WWE, Styles has had some classic encounters and looks to provide more and more each year.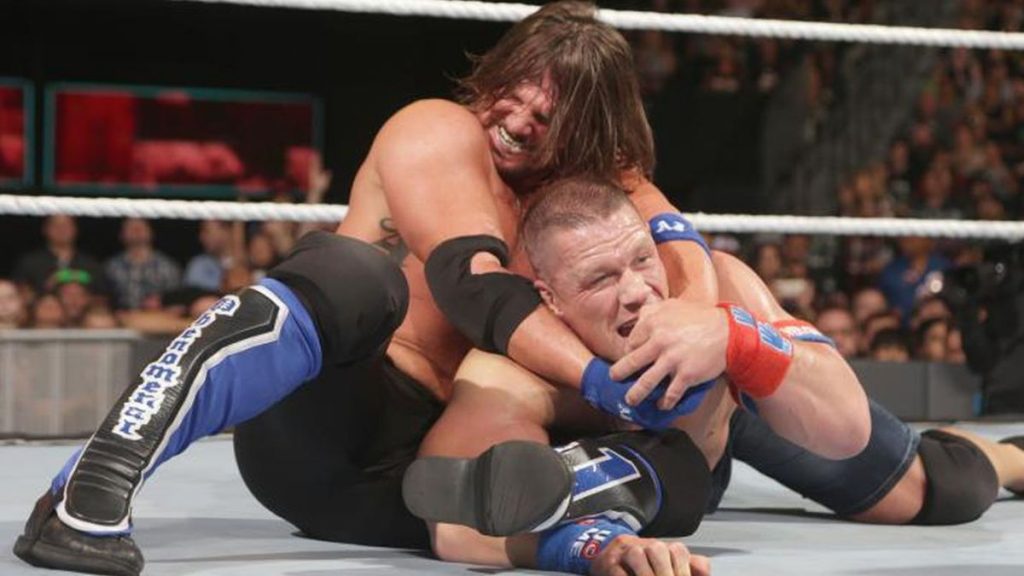 AJ Styles has been the 'Face that runs the Place' wherever he has been .Whether its TNA Wrestling where he gained popularity and gave some jaw-dropping matches with the likes of Kurt Angle ,Samoa Joe ,Christopher Daniels and many more, or his run in the NJPW where he dominated Japan leading Bullet Club and gave instant classics with Kazuchika Okada, Shinsuke Nakamura and many more.
READ NEXT : Becky Lynch And Trish Stratus Reportedly Set Up For A Trilogy Of Matches
Add Howdy Sports to your Google News feed.