People's Republic Of China's Zhang Zhizhen defeated Watanuki Yosuke by 6-4, 7-6(7) in the finals of the 2023 Asian Games Men's Tennis singles to win the gold medal on Saturday (30th September), securing a quota for the 2024 Paris Olympics Games.
Zhang was leading the game in the first set and people thought that it would be an easy win for him but after the score went 4-1 her journey to the gold became hard as Yosuke gave him a tough competition that lasted for about two hours.
However, after all the struggle, sweat, and fighting, China's Zhang Zhizhen managed to secure the victory on a 6-4, 7-6(9/7) scoreline. The straight two-set victory also gave him a slot to participate in the Olympic games for his country.
National Olympic committees of each country have special authority over which athlete is going to represent their respective country in the Olympic Games. An athlete's participation in the 2024 Paris Olympics depends on whether their country's national Olympics committee selects them for the representation of their respective country in the respective sports they want to participate in or represent their country in.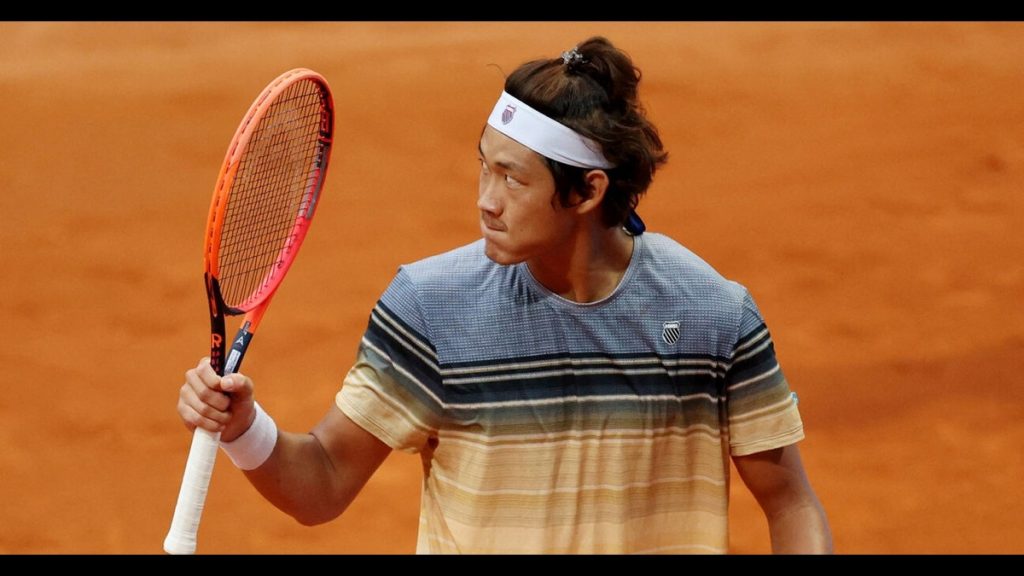 60th-ranked Zhang said
"It's been a very, very tough week,"
."Not just this match but very tough for the whole week actually, from the first match onwards.
"But I'm super happy that from the beginning of the first match, step by step, I've played better and better tennis."
In the first set things weren't looking good for the 60th-ranking player Zhang after Yosuke made a brilliant comeback as he dropped his two service games to the world's 77th-ranking player Yosuke.
Zhang won the last five games of the first set. In a close tiebreak, Watanuki saved two match points but couldn't stop Zhang from winning on his third match point, making the crowd at HOC Tennis Centre very happy.
Zhang said,
"In the first set, I told myself to calm down because I was rushing too much,"
"And in the second set, to be patient, keep going, keep going all the time, and try to find some chances."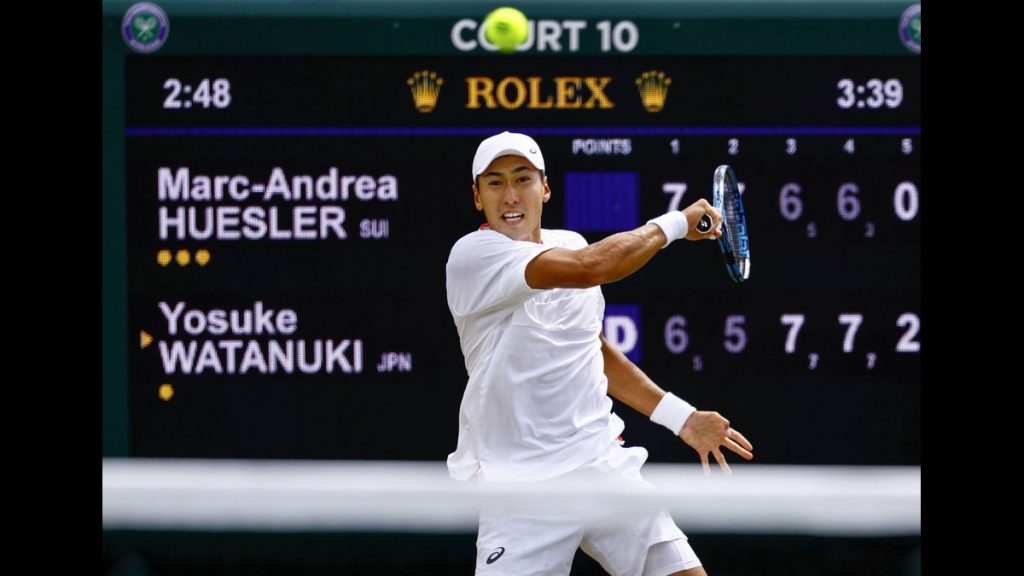 Watnuki regretted losing his lead in the first round where it seemed he had the upper hand over Zhang. He believed he should have won the first round as per his performance in that round.
"I had my chance, especially in the first set, but I lost control of my game," he said. "I'm not good enough. I'm full of frustration. It's more about me than him.
"Wanted the wild card for Paris and it's a shame I missed the opportunity. I still have a shot through the rankings so I need to get better and hopefully, I'll find my way to Paris somehow.
Also Read: Carlos Alcaraz sets sights on 2024 Grand Slam goals after stellar 2023 season
Add Howdy Sports to your Google News feed.