Spanish Tennis sensation Carlos Alcaraz has revealed his goals for the 2024 season. He revealed that his future goal for the year 2024 is to play all four Grand Slams of the year as he missed the Australian Open at the start of this year.
Alcaraz stated that he is quite happy with the way he is performing till now in the year 2023 and he also added that he will finish it as well as it started.
The Spanish sensation missed the Australian Open that happened in Melbourne after suffering from a hamstring injury. He came back the next month after the year's first grand slam and participated in the Argentina Open in Buenos Aires where he was the winner of the ATP 250 tournament.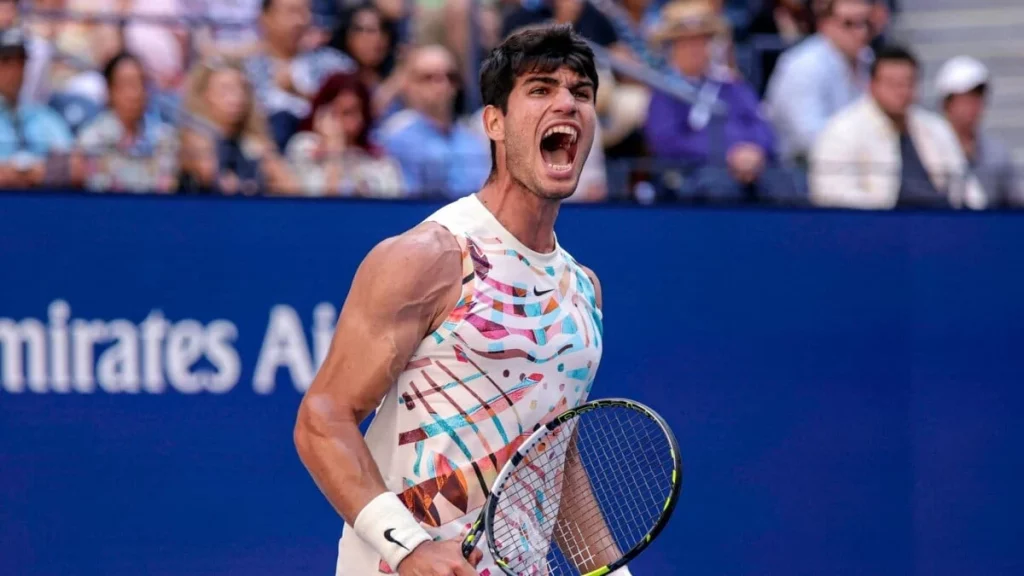 The world number 2 Alcaraz has won a total of six titles including a maiden Wimbledon crown and two ATP Masters 1000 events. He also has two grand slams under his name and this year he has maintained an excellent 89.2% overall win-loss record with a record of 58-7.
The 20-year-old youth tennis sensation will participate in the upcoming China Open Tennis tournament and will be facing qualifier Yannick Hanfmann in the opening round for the ATP 500 tournament.
In the interaction with the sports media houses in Beijing after his last appearance at the US Open earlier this month, Alcaraz discussed his upcoming tennis goals for the remaining part of the year and the next year.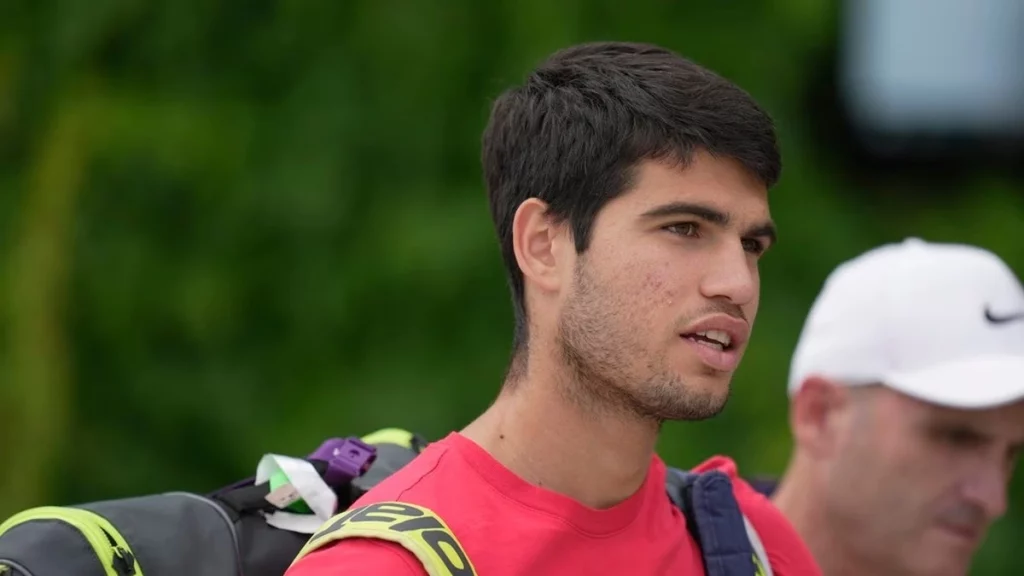 He said to the media in Beijing,
"Next year I will try to play the four Grand Slams, I hope not to miss any of them. I will try to do the same things I am doing this year, I could be more than happy if at this point I won the same tournaments that I have won this season, I am happy with my results in 2023 so far," said the world No 2.
"That is my goal for the next season, it is obvious. Right now I am happy with the level at which I am playing, with the results obtained so far. The year is not over, there are still a few tournaments ahead, so I hope to finish it as well as it started."
After Alcaraz withdrew from the semi-finals of Spain's Davis Cup after his defeat to Daniil Medvedev in the semi-finals of the US, Novak Djokovic who is currently number 1 in the ATP world rankings defended his young rival for his decision.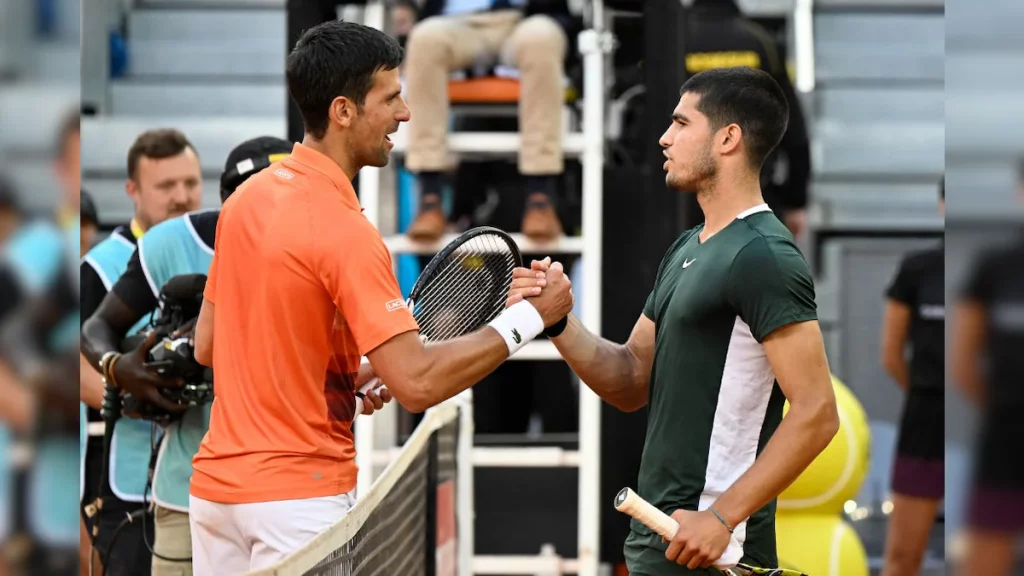 The world number one Djokovic said,
"It's important to understand he's got a lot of time ahead of him. He already played for Spain last year, you can't forget that he won the US Open last year and after a few days he was here playing for his heart and his passion for his country,"
The 35-year-old tennis legend added,
"I have skipped the Davis Cup several times, I know the backlash and reaction from my country was not so great and there's a lot of negativity when you skip playing for your country."
"Even though he's 20 years old, it doesn't mean he's a Superman. He needs to rest as well. It's better for us, the Serbian team that he's not here, honestly, but I'm sure he'll be back and bring a lot of joy to Spain."
Also Read: Andy Murray breaks racket after disappointing defeat against Alex De Minaur
Add Howdy Sports to your Google News feed.