Daniil Medvedev's poor shot in the match against Arthur Fils induced a variety of reactions from fans on X(formerly Twitter).
In the first round of the Vienna Open, Danill Medvedev was up against a young Arthur Fils yesterday. The former US Open champion played a ridiculous shot in the net which took him into disbelief. Medvedev, being the favorite to win the Vienna Open won the match but his shot was the talk of the match rather than his win.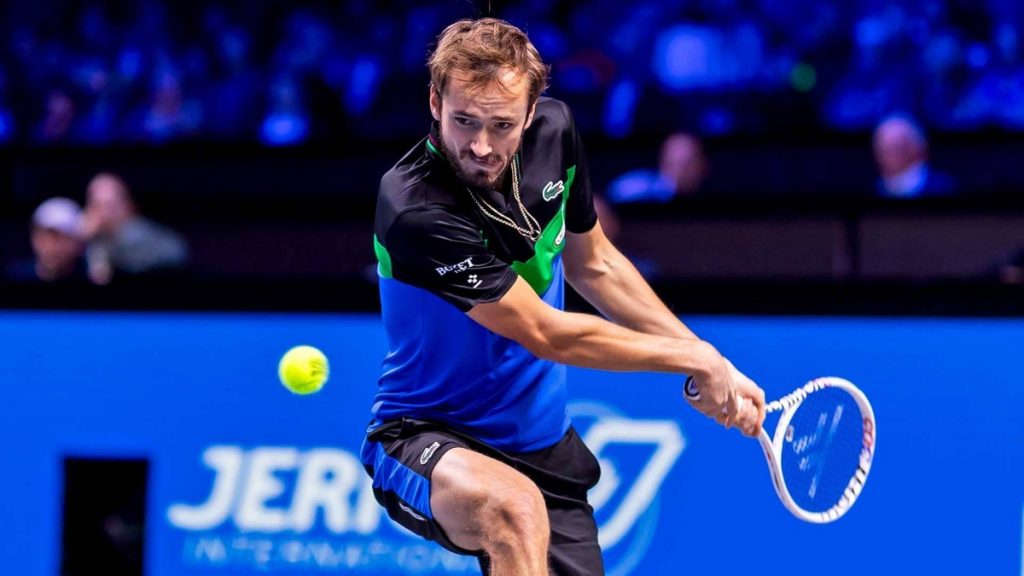 Medvedev is a Russian tennis player who is currently ranked ranked No. 3 in the world, and the top seed in the Vienna Open. The 27-year-old Russian has a lot of experience in the professional circuit. He won the Nitton ATP Finals in 2020 and the US Open in 2021 beating Novak Djokovic. He has also reached the finals of the Australian Open twice in 2021 and 2022.
On the other hand, Arthur Fils is ranked no. 38 in the ATP rankings. Arthur Fils is a French tennis player who made his ATP debut in 2022 in the Rolex Paris Masters. He registered his first win on the ATP tour against Richard Gasquet in the 2023 Open Sud de France.
It was a well-known battle, that Medvedev was expected to win. But the young Fils gave a good fight in the first set allowing his opponent to win the set 6-4. The experienced Medvedev won the second set 6-2 and won the match in straight sets.
Coming into this match, Medvedev was a little nervous as he had not practiced since the Shanghai Masters due to his daughter's birthday. But the match did go well for him with a win at the end.
However, one specific incident was enough to put a little dent in his win as his blunder instantly became a hot topic for the fans. They didn't hold back on criticizing him for flunking a super easy shot.
Irina(a Medvedev Fan) took to X to share the video of the shot and said in utter shock "I can't with this man".
Others were also quick to comment "lmao" and how the silly shot hurt them.
Also Read: At the Belgrade concert featuring cellist Hauser, Novak Djokovic performs on the saxophone.
Add Howdy Sports to your Google News feed.