Novak Djokovic ended his 19-match winning streak after he lost to Jannik Sinner in the ATP Finals. During the match, the Italian crowd was in complete support of Jannik Sinner and was booing him. But to Djokovic, it was just another musical symphony of his creation.
This incident happened in his second round-robin match yesterday when Djokovic had to play in the presence of an Italian crowd. They were constantly booing and whistling throughout the match. But instead of getting frustrated, he sarcastically orchestrated their boos with his hand gestures. It felt as if he was conducting an orchestra.
With the local boy playing at the ATP Finals, it has gathered a huge crowd for his support. Jannik Sinner played in the 2021 Finals as the first alternate when Matteo Berretini had to withdraw after his first match due to an abdominal injury. But this time he has qualified as the No.4 player.
Djokovic has already won the year-end No.1 trophy after his first match against Holger Rune. He is now fighting for his 7th ATP Finals title. He also had an unbeaten streak at the Finals before being beaten by Sinner. 
Fans left no opportunity to chant Sinner's name and celebrate all the points he won. But it was not just limited to him but extended to Djokovic as well. He was booed for every error that he made, questioned a call, and also during breaks.
Djokovic is often used to being booed during his matches and yesterday was no different as he played against the local boy. In a video clip posted on X, he was seen sarcastically orchestrating with the boos that he received with a smile. He looked no less like a villain.
Novak's Symphony 🎶@DjokerNole #NittoATPFinals pic.twitter.com/KoiejjvOeJ

— Tennis TV (@TennisTV) November 14, 2023
---
"If I don't want to be humble and be honest, I am winning the ATP Finals", Novak Djokovic oozes confidence as he looks for his 7th Finals title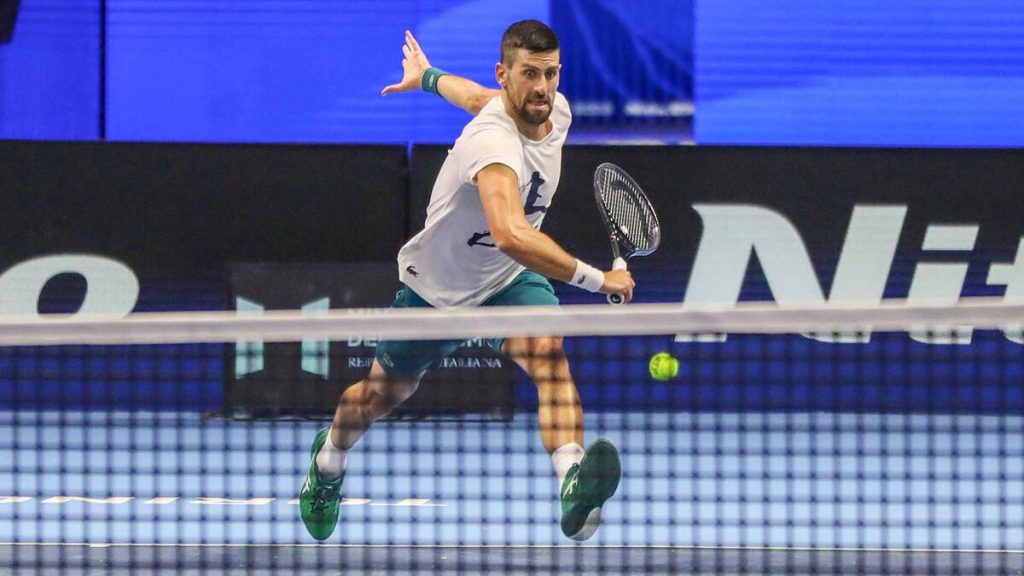 Novak Djokovic is going through one of the best years of his career and he feels that he is also winning the Nitto ATP Finals.
In an interview ahead of the tournament, the players were asked to make a bold prediction to which Djokovic mentioned himself as the winner of this tournament. His confidence to mention himself comes from the fact that he has lost only one game in all four Grand Slams and has lost just 5 matches this season.
"If I don't want to be humble and be honest, I am winning this tournament. If I want to be humbe, I am also winning this tournament"

-Novak Djokovic in an interview
No other player stands close to his experience in the ATP Finals. He is playing for his 7th Finals title.
Add Howdy Sports to your Google News feed.