Novak Djokovic's father once claimed that the Swiss Legend Roger Federer "attacked" his son when he was a teenager.
Srdjan Djokovic, father of Novak Djokovic said in an interview with Serbian TV in 2021 that Federer is a great champion, but not a good man. His comments refer to an incident that happened in 2006.
Novak Djokovic was just a teenager aged 18 or 19. They had one of the greatest rivalries of all time. Djokovic and Federer have played each other 50 times in their career and Djokovic leads the record 27-23. They faced for the first time in 2006 and the last meeting happened in 2020. 
The incident occurred at the Davis Cup in 2006, when Switzerland faced Serbia and Montenegro in the World Group play-offs. In that tournament, Federer accused Djokovic of faking injuries during a match against Stan Wawrinka.
Following that incident, Srdjan Djokovic did not like Federer as a person.
"I knew someone would be there who would be better than Federer. So I said Federer was a great champion, the best at the time. But as much as he is a great champion, he is not such a good man."

-Srdjan Djokovic to Serbian TV channel K1
He claimed that when Roger saw that something better than him was coming, the Swiss resorted to attacking his son. During the Davis Cup in 2006, Roger Federer had called Novak a 'joke' for faking the injuries against Stan Wawrinka.
Novak's father hit out at the media for 'defaming' his son despite his great success on court. He feels that the foreign media doesn't have the best opinions about Djokovic and has always been treated differently as compared to Federer.
---
Roger Federer shares his Olympic journey to inspire young Swiss athletes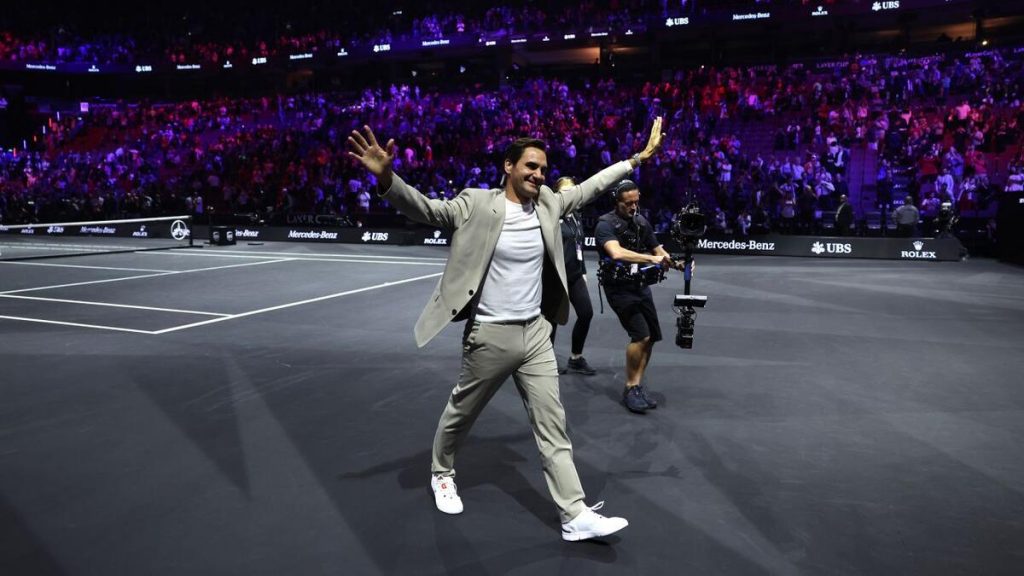 Roger Federer shared his Olympics experience with the athletes who will participate in the 2024 Paris Olympics next year. It was at a Swiss Olympic event recently in Sursee, where Federer was invited as a guest speaker.
The 2024 Paris Olympics is just a few months away and an event was conducted by the National Olympic Committee of Switzerland for the athletes in preparation for the same. They were given various information and guidance for the grand event which takes place once in four years.
Federer spoke about his experience in the four Olympic Games he represented. He won a gold medal in doubles with Stan Wawrinka at the 2008 Beijing Olympics and a silver medal in singles at the 2012 London Olympics. He advised the athletes to enjoy the Olympic experience and reduce their social media consumption.
Add Howdy Sports to your Google News feed.