Despite what the 12 teams who founded the failed European Super League would have you think, the Champions League has reached unprecedented heights of drama and intrigue during the previous 10 years.
Yes, the group stages can be tedious at times, but once the knockout phases begin, it is difficult to find more thrilling or compelling football. With so many excellent moments to choose from, picking our top ten was a difficult challenge.
Here are the top 5 Champions League moments:
5. Liverpool vs. AC Milan | 2004-05 Final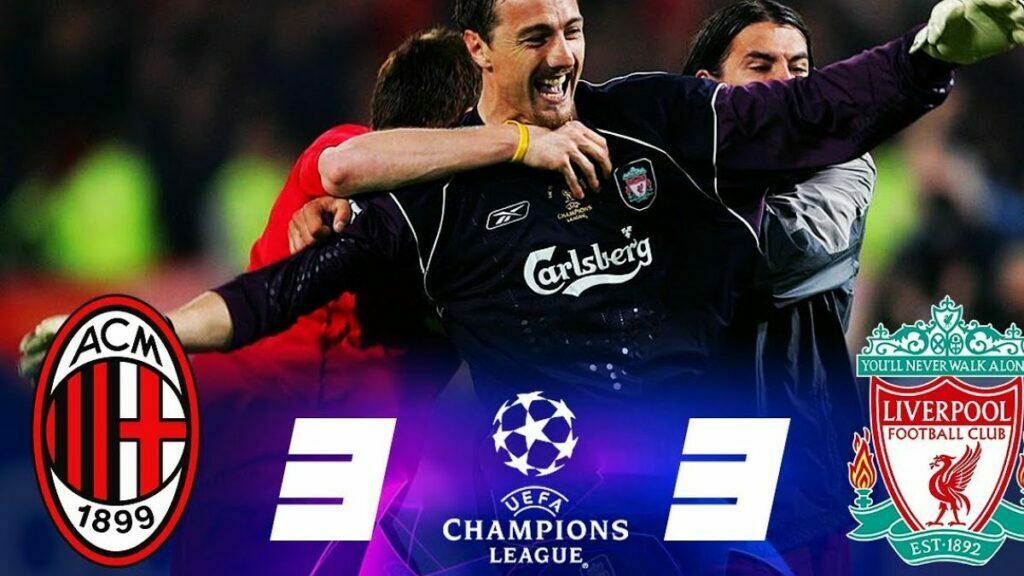 One of Milan's best ever teams, led by one of Europe's sharpest managers, faced a Liverpool club in its first European Cup final in 20 years. A Liverpool team that had been without a league title for 15 years. A Liverpool team that finished fifth in the Premier League that season, falling short of Merseyside rivals Everton for the first time in 18 years.
In fact, just once since 2005 has a team reached the Champions League final while placing fifth or below in their league. The most epic game ever played.
This match was absolutely an all-timer, from Steven Gerrard's outstanding leadership to Jerzy Dudek's incredible double save on Andriy Shevchenko in extra time and following penalty shenanigans.
4. Borussia Dortmund Vs Bayern Munich | 2012-13 Final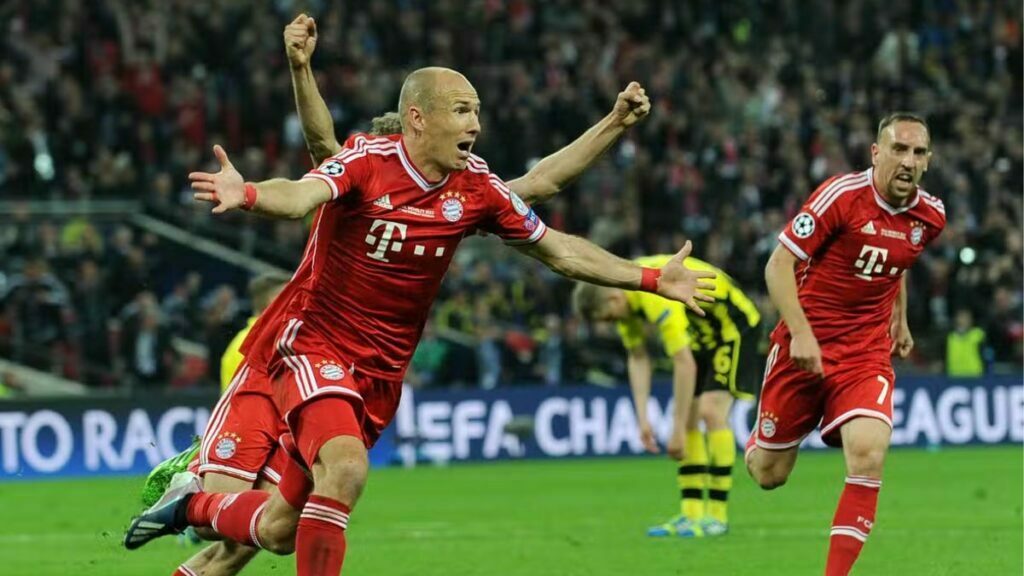 The 2013 Champions League final was all you could desire from the country's premier club game. Over the course of 90 minutes, both Bayern Munich and Borussia Dortmund provided the fans with some beautiful football.
Arjen Robben, who also set up his team's goal, surged through a swarm of defenders in the area before rolling a scuffed finish past Roman Weidenfeller late in the game. Before the ball ultimately trickled past the line, time appeared to move in slow motion.
3. Manchester United vs. Bayern Munich | 1998-99 Final
Manchester United was done and dusted as the clock approached three minutes of injury time, down 1-0. With Peter Schmeichel approaching for a corner kick. 
United were acting in desperation when the chaotic set piece led in Teddy Sheringham scoring in the 91st minute. With extra time seeming certain, United super sub Ole Gunnar Solskjaer was on the end of another corner to win the Red Devils a remarkable victory.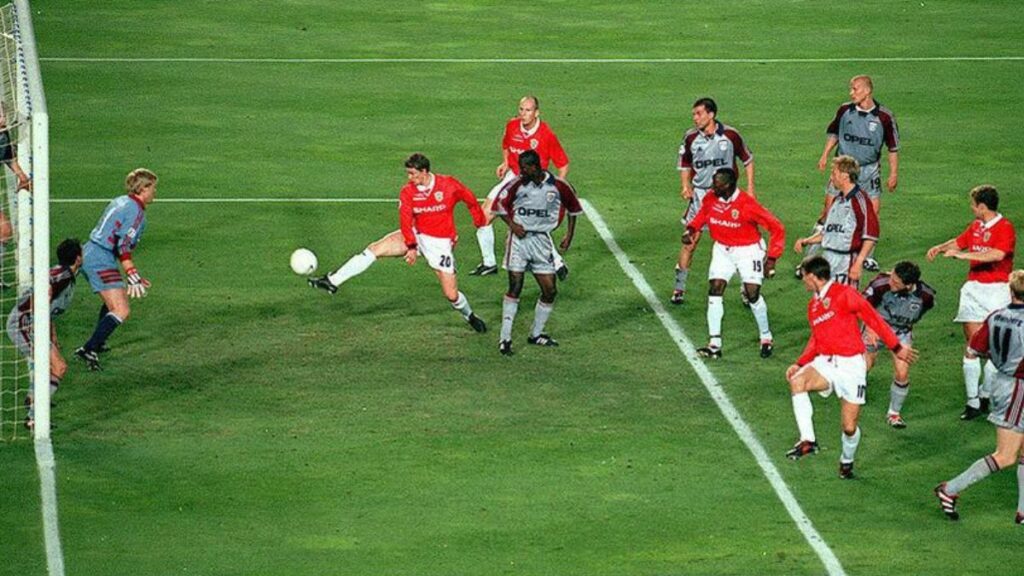 2. Manchester City Vs Real Madrid | 2021-22 Semi-Final(Second-leg)
This is one of the best Champions League moments of the season. After a thrilling first leg in Manchester, City arrived at the Bernabeu with a 4-3 lead.
With only 17 minutes remaining in the second leg, Riyad Mahrez's goal put the Citizens 5-3 up on aggregate and set up a final meeting with domestic rivals Liverpool.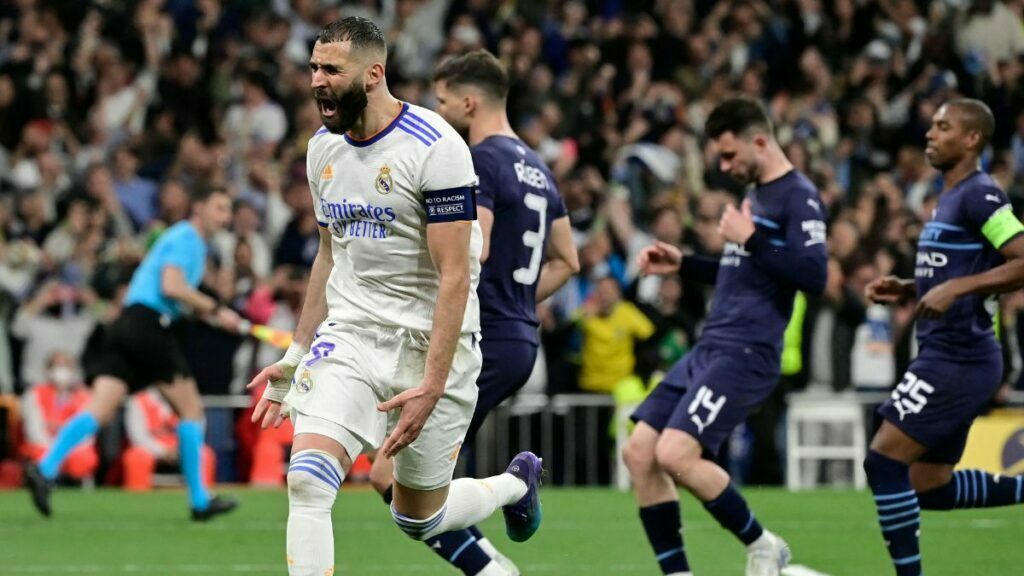 That was still the case in the 90th minute when substitute Rodrygo scored to offer Real Madrid a slim chance of reaching the final. Rodrygo strikes again less than a minute and a half later to force extra time and leave City reeling on the touchline.
1. FC Barcelona Vs PSG | 2016-17 Round of 16(Second-Leg)
The greatest turnaround in Champions League history, as well as one of the best in sports history. Barcelona's incredible comeback from a 4-0 first-leg setback will almost certainly never be replicated. As the clock hit the 88th minute, Barcelona still needed three goals.
Neymar properly profited on a contentious penalty gained by Luis Suarez along with spectacular free kick. Neymar crossed in the fifth minute of stoppage time, and Sergi Roberto found the best moment to score his first goal of the season, eliciting ecstatic emotions from the 96,000-strong crowd.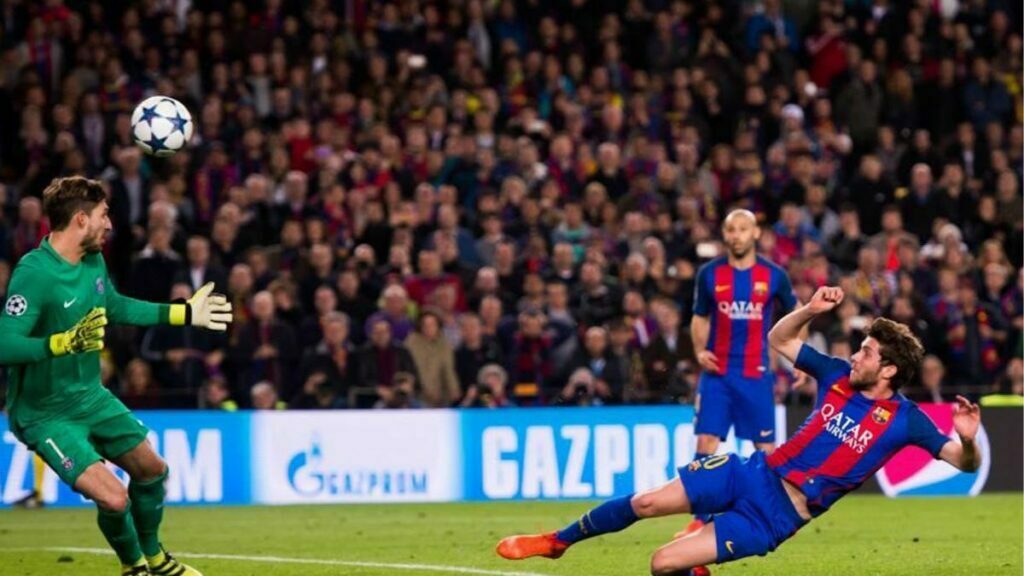 Read Next:
Top 10 players with the most assists in La Liga history
Top 10 most handsome black footballers of all time featuring Romelu Lukaku and Paul Pogba
Who is Trent Alexander-Arnold's girlfriend? Know more about Hannah Atkins
Add Howdy Sports to your Google News feed.