Cristiano Ronaldo is undoubtedly one of the best football players of all time. His skills, gameplay, and precision are second to none. Words aren't enough to elaborate on his contribution to this beautiful game.
He is a player of hard work, passion, and determination and his stats are more than enough to speak for the Portuguese star forward's excellence on the field. Ronaldo is esteemed to be one of the most decorated players in the world and his shelf is overflowing with individual awards and honors.
Ronaldo has surpassed the 800-goal milestone and is the all-time top scorer in all formats combined with whopping 815 goals. He has played for big clubs like Juventus and Machester United. However, his best run comes with the La Liga giants Real Madrid.
Ronaldo is also his country's all-time top scorer with 117 goals in over 189 appearances for his nation. Out of this unending arsenal of goals, it is hard to choose the best ones. However, there were some goals in Ronaldo's career that defy all common logic and are beyond human capabilities. Let us take a look at 5 times Cristiano Ronaldo went absolute God Mode and destroyed everything in his path.
5. Amazing brace against Arsenal in Champions League 2009
One of the most amazing performances came live in a matchup against the rivals from the same region Arsenal. Ronaldo was a part of Alex Ferguson's dominant Man U team at that time.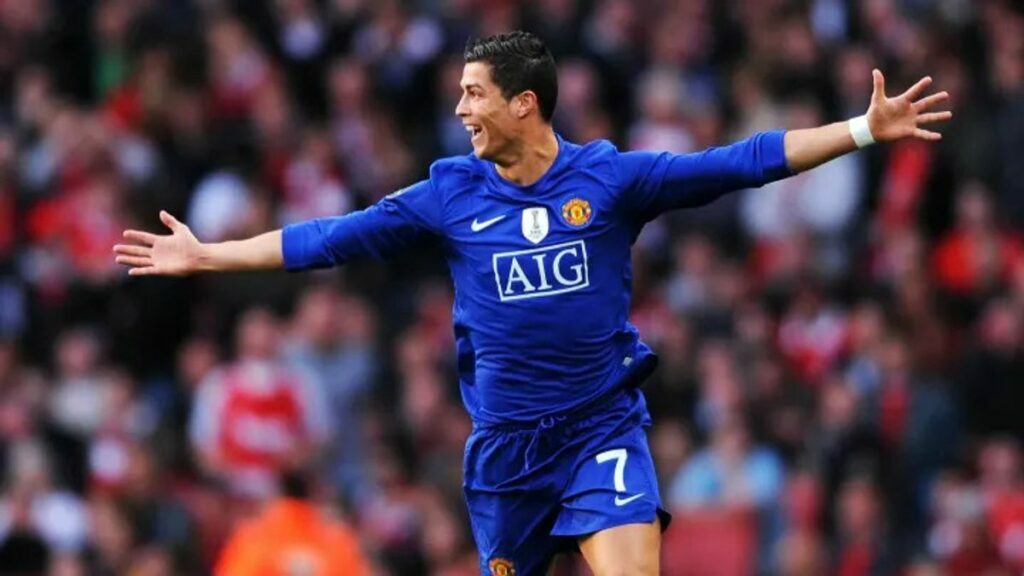 Ronaldo bagged a brace that day to get his team to victory. He started with an amazing and powerful freekick that Arsenal fans would never be able to forget. He scored a perfect, precise, and overall unstoppable free kick from a distance of more than 35 yards at the marker making it look easy.
To extend his heroic he was part of a counterattack and ran the full length of the field to obtain a beautiful pass from his teammate which he without fail converted into a goal.
4. Record jump header against Sampdoria
Ronaldo's header against Sampdoria has to be one of the best from the player. This goal broke numerous records in football history for his jump right and vertical leap height.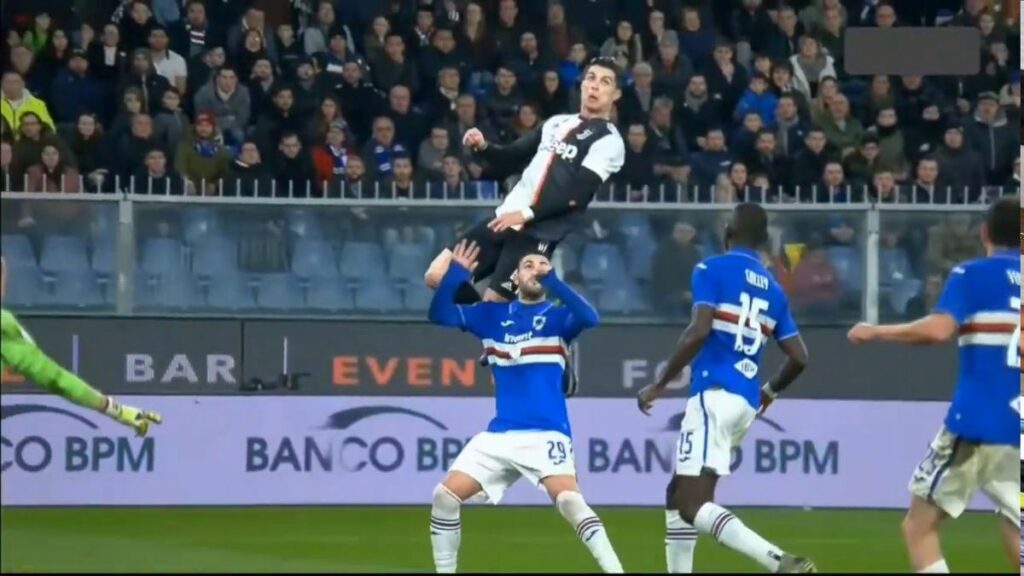 The numbers averaged to that of an average NBA player where this is but a norm. But in football, only Ronaldo could have achieved this feat. The vertical leap was 71cm high and the total height reached the 256 cm marker on the scale.
Not to mention the precision and power that Ronaldo gave to the shot in order to convert this beautiful cross into a more beautiful goal.
3. Amazing goal against Barcelona
In the Spanish Super Cup 2017 El Clasico matchup Ronaldo produced one of the most amazing goals of his career. He scored a precise top corner in the 80th minute of the game to give Real Madrid a 3-1 lead in the game.
The goal was a result of the counterattack from the Madrid team where Ronaldo sprinted the field length to receive a pass from his teammate. He then continued to bamboozle Gerrard Pique on Barcelona's defense to shoot the ball on the top right corner of the goalpost giving the goalkeeper no chance.
2. Free kick against Porto
There is no match to Ronaldo when it comes to free kicks and long shots. He has given us numerous incredible long shots to remember from his career. One such long shot was visible in his game against FC Porto.
In this Champions League matchup against Porto, Ronaldo was given a beautiful cross pass from Anderson near the mid-line. Which he took a little further before shooting it with his all might from the 40-yard mark.
The precision and speed of the shot were so good that the Porto goalkeeper could have done nothing even if he had extensions to his gloves.
1. Bicycle kick goal against Juventus
Ronaldo's one of the best goals comes from a Champions League quarter-final matchup between Real Madrid and Juventus. After seeing this goal from Ronaldo, even the opposition fans stood up to give this Portuguese a standing ovation.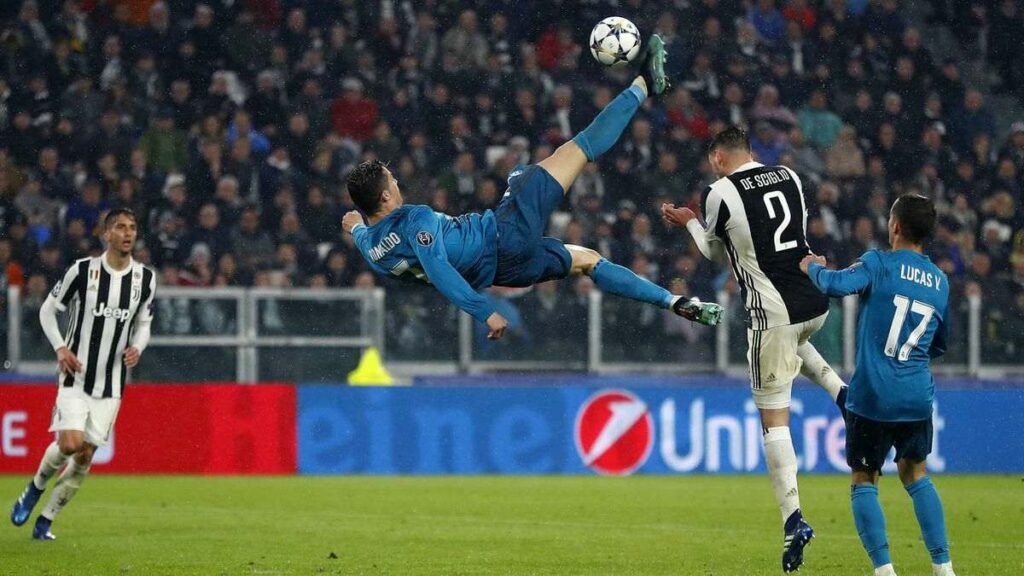 Ronald converted a rather difficult pass on the head level into a goal by completely lifting his body into the air and hitting a perfect bicycle kick into the top right corner of the goalpost.
The shot was so unnatural that the Juve goalkeeper could do nothing but gaze at the ball until it hit the net.
Read Next:
Top 10 players with the most assists in La Liga history
Top 10 most handsome black footballers of all time featuring Romelu Lukaku and Paul Pogba
Who is Trent Alexander-Arnold's girlfriend? Know more about Hannah Atkins
Add Howdy Sports to your Google News feed.