Simona Halep despite facing doping charges, her name appeared in the 2023 US Open entry list. Having a court trial against her doping case, she is still preparing for tennis and honing her skills. Simona Halep is on the US Open starting matches list which gives us hope that she could be playing this time.
Simona Halep is a Romanian professional tennis player. She has a career-high ranking of the world No. 1 two times in the years 2017 and 2019, holding her No.1 title for the combined period of 64 Weeks. Halep has won 2 grand slam singles titles in her career till now. She is also been awarded ITF World Champion for Women's singles.
International Tennis Integrity Agency (ITIA) had given a provisional suspension to Simona Halep on last year's October. Simona tested positive for a banned drug during her match, she tested positive for Roxadustat which is not legal to have during a match. The drug, Roxadustat fell under the Erythropoietin category and belongs to the World Anti-Doping Agency's banned substance list.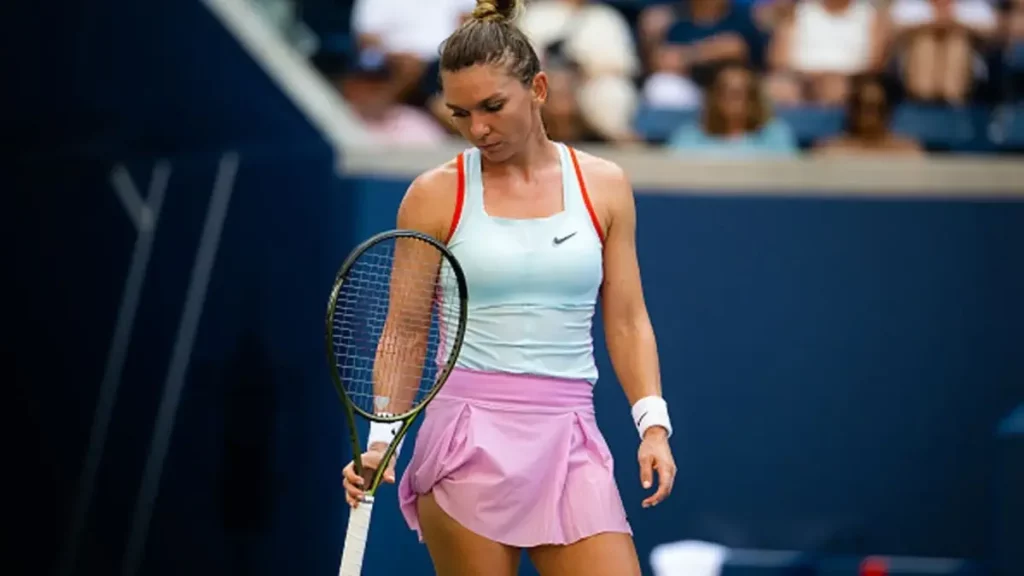 Halep could get herself a clean chit for the year's final grand slam as her trial's verdict is awaited. While WTA rules clearly state that the suspended player can't signup for a tournament while in the suspension period.
There were some rumors that Simona Halep will be getting a clean chit in her doping case. Moreover, ITIA clarifies that the statement is not made by the authorities and the decision is yet to be made.
Arguments made by Simona Halep and ITIA
Listening to the rumors regarding the case, the International Tennis Integrity Agency released an official statement.
ITIA said, "Good morning. I promise you that no decision has been made available to anyone yet. In the US Open player field, it is clearly marked as provisionally suspended, and therefore, if she remains suspended, she will be withdrawn."
Simona Halep released many statements which state that not only they are killing my reputation but they are also making my mental health weak. She said, "Not only they are killing my reputation, but also me as a professional player, and I don't even talk about the consequences on my mental health."
This disrespect of the rules by the ITF and ITIA regarding the fast hearing I am entitled to have is so disrespectful to me that I have no more words,"
READ NEXT:
Add Howdy Sports to your Google News feed.