Recently, Osaka tweeted on X that people with no life are the ones making negative comments about others. Naomi Osaka had a hilarious response to her haters and asked them if she could give them a job application.
Osaka has been off the court since she last played the 2022 Pan Pacific Open in Tokyo, Japan. It was only the second round of the tournament when she had to withdraw citing abdominal pain.
A few months later she was pregnant with her first child with Cordae and so she announced her withdrawal from the 2023 Australian Open and the rest of the tournaments in 2023. In her withdrawal message, she promised her fans a comeback in 2024. Following the message, many people were happy for her but at the same time, she received hate as well.
Naomi Osaka is a Japanese tennis player and four-time Grand Slam winner. She won the Australian Open in 2019 and 2021 and the US Open in 2018 and 2020. She reached a career-best ranking of No.1 in 2019. She was one of the world's most marketable athletes and was eighth among the highest endorsement incomes in 2020.  
She has been in a relationship with the American rapper Cordae since 2019 and the couple welcomed their daughter 'Shai' on July 7. But a few days later after giving birth, she was back to her regular training and has been working hard since then.
She posted a video of her practice session on X recently, which received a lot of negative comments. She tweeted in response:
"It's always people with no life talking s**t about others. Like damn, do you want me to give you a job application."

– Naomi Osaka on X
It's always people with no life talking shit about others. Like damn, do you want me to give you a job application?

— NaomiOsaka大坂なおみ (@naomiosaka) November 15, 2023
Her comeback would be visible sooner than expected as the organizers of Brisbane International have confirmed her participation in the next edition scheduled to start on December 31, 2023.
---
Naomi Osaka's performance coach makes strong revelations about her comeback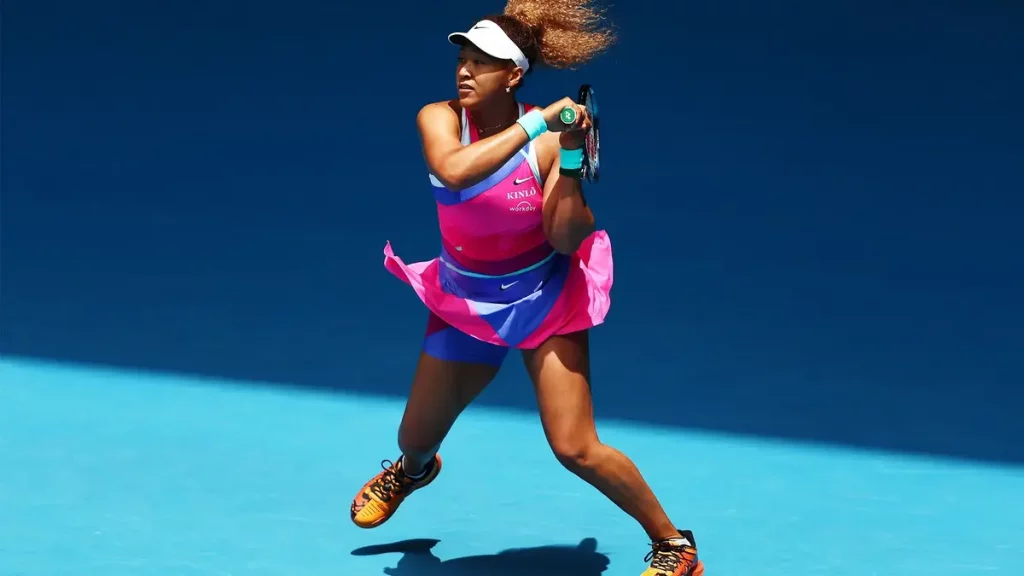 Naomi Osaka's latest performance coach Florian Zitzelsberger says that she is eagerly waiting for her comeback and to regain the World No.1 position.
She gave birth to her daughter 'Shai' in July 2023 and started her training a few days later. As she started preparing for her comeback, she united with her former performance coach Zitzelsberger once again. What he had to say was interesting:
"She's super motivated and I'm super pumped to help her. She inspires the whole team with this champion mindset: she just wants to go for it. I'm hoping that her opponents will read this and get a little bit afraid of her."

– Florian Zitzelsberger to Tennis Channel
Add Howdy Sports to your Google News feed.