Roger Federer and Mirka Federer both represented Switzerland at the 2000 Sydney Olympics in Australia and it was where they first met. But little did we know that their first meeting would turn out to be a life-changing moment for both.
The tennis players and the wrestlers from Switzerland shared the same accommodation at the Olympic Games Village. It was the first time that Roger noticed Mirka. A shy Roger Federer didn't have the courage to go and talk to 21-year-old Mirka. But with a lot of assistance from his teammates, he finally introduced himself.
After their first meeting, they spent a lot of time together at the Olympic games. Much later, Roger revealed that they shared a kiss on the final night of their Olympic Tour.
Their dating became more evident two years later at the 2002 Hopman Cup when both of them paired to play mixed doubles. Later in 2002, Mirka had to hang her boots due to a persistent foot injury.
After her retirement in 2002, she became a constant support for Roger and they finally got married in 2009. They have four children, two identical twin girls born in 2009 and two twin boys born in 2014.
In an interview in 2016, Roger revealed that Mirka called him "young" when they first kissed. He reminisced about his personal moment during the interview and shared some funny details.
"When I kissed her for the first time, she said, 'You're so young'. I said, 'Well, I'm almost 18 and a half.' You know how you try to shove another half year in? And she was like, 'OK, you're a baby,'" 

– Roger Federer during the interview
---
Roger Federer claims Mirka as the reason behind his victory during the 2003 ATP Finals win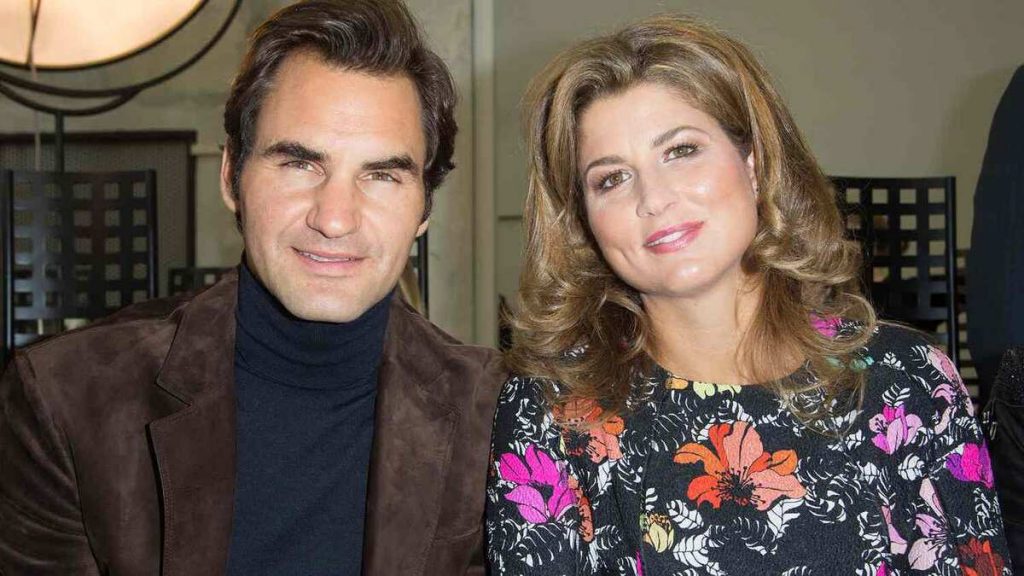 Roger Federer shared an interesting fact about his preparation for the 2003 Masters Cup.
The result at the Masters Cup was opposite to what happened at the Paris Masters a week earlier. Roger Federer had an early exit from the Paris Masters. He got 3-4 days to prepare for the final tournament in Houston.
Roger Federer defeated Andre Agassi in the finals to lift the year-end trophy. Agassi was all praise for Roger for his exceptional play. In response to that, Roger Federer revealed about his preparation for the tournament.
Roger said that he just had one 45-minute practice session with his girlfriend Mirka that helped him recover from his previous loss and get ready for the upcoming finals.
"We hit some balls together, just so you don't lose the touch. I guess she gave it to me. I'm happy about that."

-Roger Federer in the post match interview
Add Howdy Sports to your Google News feed.