The incident that has made it to our top tier news is related to a famous sports personality and about the very talented tennis superstar "Novak Djokovic". As we are already aware he is undoubtedly one of the biggest names when it comes to tennis and we appreciate him for what he has done for his country.
But regardless of these contributions, he was in the news a while ago. However, he has made his way again in the news by doing something that we did neither expect nor have experienced any of it as of now.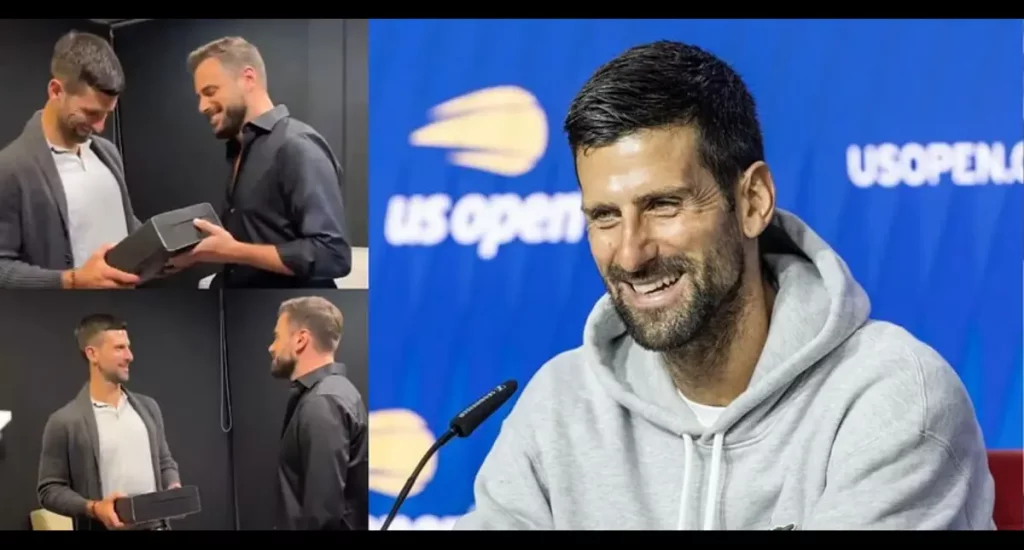 Our star player was seen playing saxophone at one of the most authentic and diverse concerts. The concert took place in Serbia on the 24th of October. The event was hosted by a famous Croatian personality with the name Stjepan Hauser. While everyone was enjoying reciting their likes Novak showed up and played saxophone on the stage.
It is very evident that he was not a fan of the concert but still, he did such an amazing performance that everyone praised and appreciated a lot. He had never done the same earlier and there might have been some errors while he was playing it. But the fans who were there were so hyped and excited by his presence that they had a lot of fun witnessing the same in front of their eyes.
Novak is simply on a winning streak in our opinion be it in tennis or playing instruments, especially at concerts. We are pretty sure that he is going to earn a lot of titles in the music industry as well like he did in the 2023 US Open. He secured the 24th Grand Slam in the same.
As we all know our GOAT is 36 but regardless of his age he is still out there motivating a lot of youngsters and is simply a true inspiration for all of us.

Also Read: Novak Djokovic's Investment in Hamad Medjedovic's Career is a big step towards Nurturing Talent
Add Howdy Sports to your Google News feed.