After scoring his record 700th club goal against Everton, Bruno Fernandes sent a message to Manchester United teammate Cristiano Ronaldo.
Ronaldo became the first player in history to score 700 club goals, scoring in Sunday night's 2-1 triumph over Everton at Goodison Park.
Over two periods, the Portuguese great scored five goals for Sporting Lisbon, 450 for Real Madrid, 101 for Juventus, and 144 for Manchester United.
Following the victory over Frank Lampard's team, fellow Portugal player Fernandes congratulated Ronaldo on the achievement.
'It is tough still counting goals for Ronaldo because every week seems like a new record!' Fernandes told BT Sport.
'Really happy because he has been working hard to get this goal. Last Thursday [against Omonia in the Europa League] was tough for him because he tried really hard, but the 'keeper made good saves.
'Today he got the goal and the win and that is the most important for him, that the team won. For him as a striker, he wants to score goals. We are really happy for that.'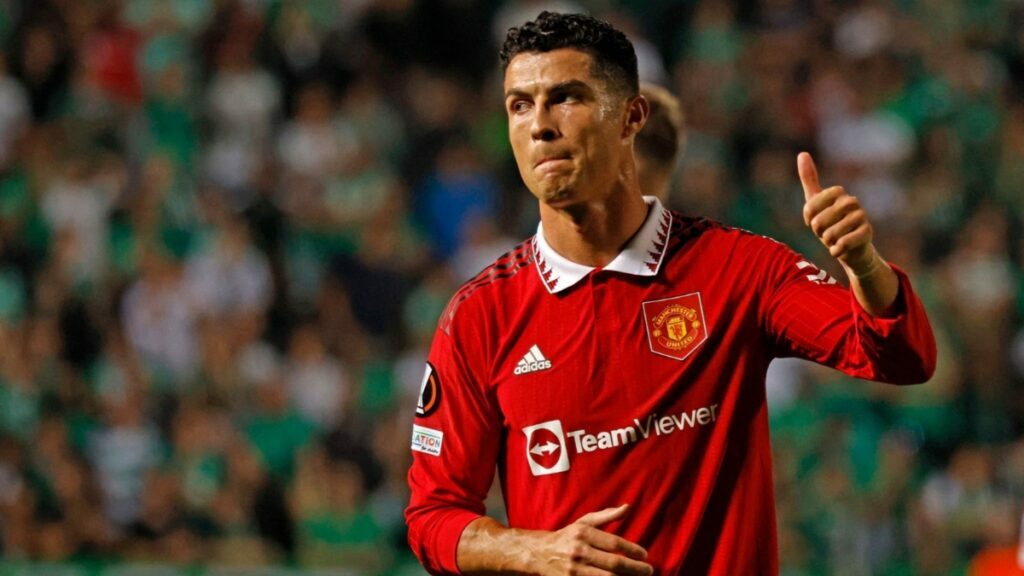 Speaking more generally about United's win over Everton, Fernandes added on Ronaldo: 'We defended really well.
'This is what it is about, togetherness and make the best for the team. We conceded a goal from nothing but we played really well in the first half.
'In the last 20 minutes of the second half we could do a bit better but good to get back on the winning track.
Another day, another record for Cristiano Ronaldo! The five-time Ballon D'or winner overcame a bad run of form to score his 700th career goal in Manchester United's English Premier League match at Goodison Park versus Frank Lampard's Everton.
United earned their fifth victory of the season, moving them up to the fifth position in the standings. After Alex Iwoni gave the hosts an early lead, the Red Devils mounted a remarkable comeback, with Brazilian striker Antony scoring for the third league game in a row to tie the score.
On the stroke of half-time, Ronaldo scored the victory with a beautiful finish off an assist from new acquisition Casemiro, completing the unprecedented feat. This was also the great Portuguese footballer's first league goal of the season.
Add Howdy Sports to your Google News feed.