Along with the athletic world, former India captain Virat Kohli praised Cristiano Ronaldo's post.
Cristiano Ronaldo of Manchester United scored his 700th professional goal in United's 2-1 victory over Everton on Sunday, propelling his team into the top four of the Premier League rankings (October 9). Following Ronaldo's incredible performance, Indian cricketer Virat Kohli complimented the Red Devils' No. 7 with the words "GOAT 700."
The 37-year-old has found himself in an unusually difficult situation this season, as he has remained on the bench for the majority of Manchester United's games. Ronaldo came on early in the match against Everton due to an injury to Anthony Martial in the first half. Surprisingly, Ronaldo's goal against Everton was his first of the 2022-23 Premier League season.
Cristiano Ronaldo scored his 700th club career goal after coming on as a substitute for Manchester United against Everton in Sunday's Premier League match at Goodison Park.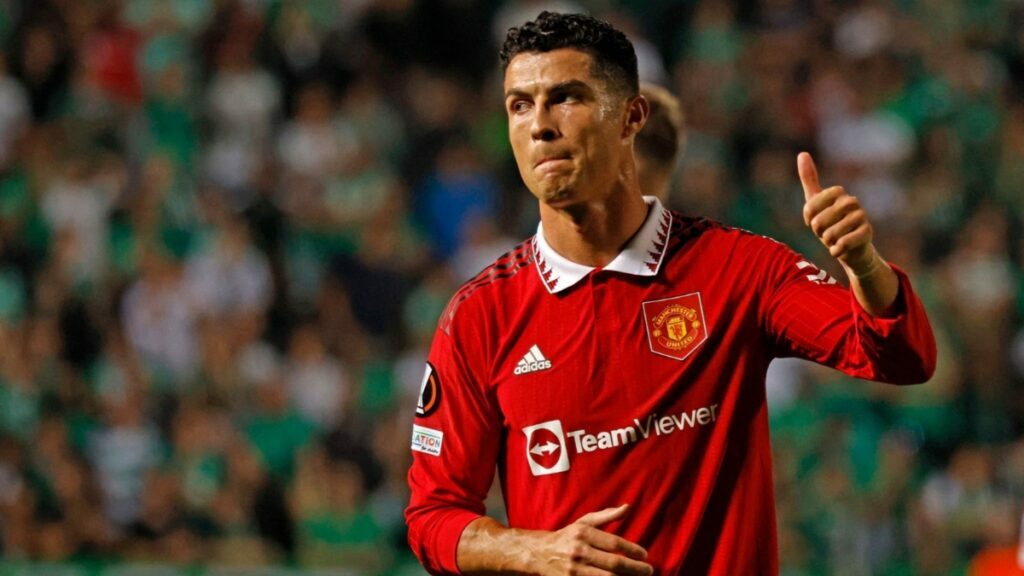 After Ronaldo's goal, social media couldn't stop congratulating the Portuguese player on reaching a major milestone. Along with the athletic world, former India captain Virat Kohli praised "GOAT 700" in his response to Ronaldo's tweet.
"Congratulations, folks! Another positive step forward! #WeStandUnited, "Ronaldo has made a post. Kohli is gearing up for the T20 World Cup 2022, which will be held in Australia this year, and will be hoping to hoist the title with the Men in Blue.
It was his 144th appearance for United in two periods, with 450 for Real Madrid, 101 for Juventus, and five for Sporting.
"That is really impressive. To score 700 goals is a huge performance. I'm really happy for him. I congratulate him on that performance and I'm also happy as it's his first goal this season in the Premier League. He had to wait for it and I'm sure there will be more goals," said Manchester United coach Erik ten Hag after the game against Everton for Cristiano Ronaldo.
Add Howdy Sports to your Google News feed.