A 'flattened' Jurgen Klopp gave an open and emotional chat to Stockholm-based broadcaster Viaplay following Liverpool's 3-2 loss to Arsenal.
At the time of writing, Liverpool sits just four points above the Premier League relegation zone, thanks to goals from Gabriel Martinelli and Bukayo Saka [2] at the Emirates.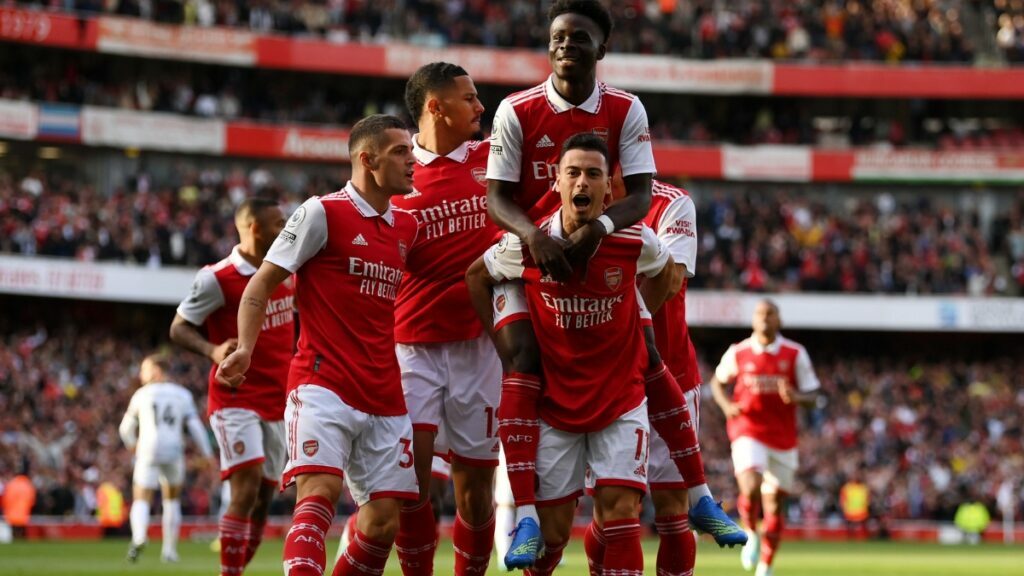 After numerous years of competing for the championship against reigning champions Manchester City, the Reds have only won two of their first eight games this season, a disappointing start all things considered.
Can Liverpool still compete for first place?
Liverpool's league record has alarmed fans, and Jurgen Klopp's admission that his club is out of the championship fight – with the gap between them and Arsenal increasing to 14 points this weekend – was a major discussion point.
The German manager's conversation with Viaplay writer and former Premier League midfielder Jan Aage Fjortoft was also noteworthy.
As shown in the video below, Klopp discussed the game's outcome, disputed calls, and injuries to Trent Alexander-Arnold and Luis Diaz. The complete interview is available below.
As previously stated, Klopp admitted that Liverpool were no longer in the championship chase despite having played only eight games this season.
After the game, beIN Sport reporter Carrie Brown asked the German manager, "You said ahead of this encounter that the title race is over…
Is Klopp still confident to win the league?
Klopp busted out laughing before Brown could complete inquiry.
Brown added: "Do you really believe that after this performance, it's now a 14-point gap – a big gap, though with a game in hand – are you really writing off the title this early in the season?"
Klopp replied: "Yes of course. It's not interesting. If any miracle happens in the next few months all of sudden because of all the others start to lose all of their games and we start winning. That is the first thing we have to do, then we would be in contention again.
"We can talk but this is really not our problem. We understand the situation, we have other problems. We have to find a way to win football games consistently and that hasn't worked out yet this season."
Thoughts on Liverpool's poor start to the season?
Add Howdy Sports to your Google News feed.