Boris Becker is making his comeback in tennis as the new coach of Holger Rune.
Boris Becker was imprisoned in the UK for 2 years and six months after he was found guilty of holding assets following his bankruptcy. He was released last December after serving eight months of the 30-month sentence.
He confirmed that he is the new coach of Holger Rune in a podcast with Eurosport. The six-time Major winner has already coached Novak Djokovic from 2014 to 2016 and it was a great success taking him to win six Grand Slams in that period. This time he was proud when the 20-year-old Danish asked him. He has been in touch with Rune for a long time.
Rune's reached the quarterfinals of the Wimbledon but has managed to win only one out of the nine matches after that.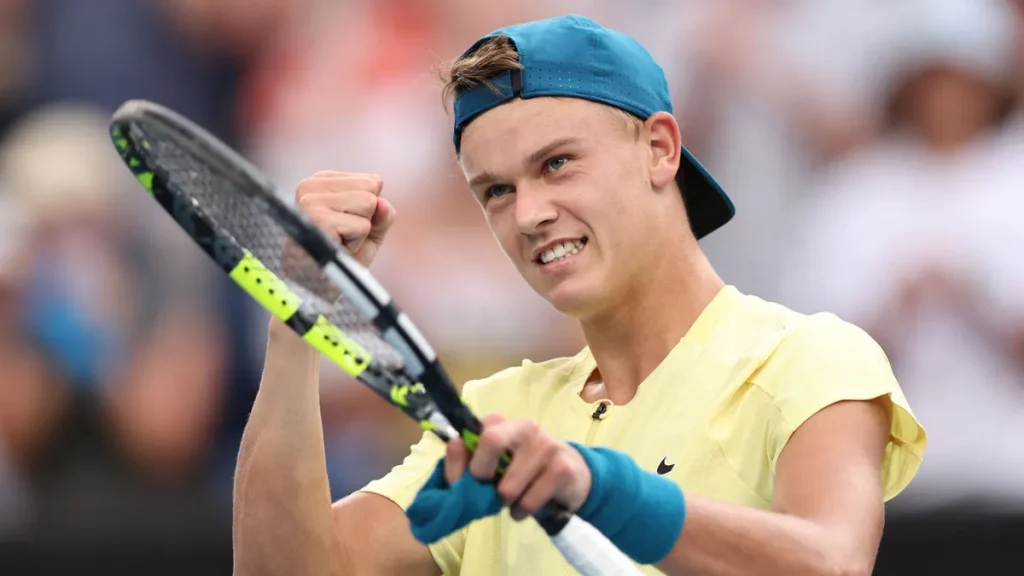 Boris Becker feels that Rune is a diamond that needs polishing. A statement like this from a legend is a dream come true for many. It shows how much he believes in Rune's talent. Becker will join him for the tournament in Basel next week and try to make it to the Finals in Turin.
Since Boris Becker is barred from entering the UK till October 2024, he is mainly focused on training in the immediate tournaments. He's not sure if the contract will go up to the next season and believes that if Rune can taste some success under him then they stay together, irrespective of what the contract says.
Holger Rune is the most successful player from Denmark, reaching the quarterfinals of The French Open and the Wimbledon Open. He reached a career-high ranking of No. 4 in August.
Also Read: Novak Djokovic, Emma Raducanu, and 6 other tennis players feature in the list of Top 50 "most marketable athletes" in 2023
Add Howdy Sports to your Google News feed.