Kátia Aveiro, Cristiano Ronaldo's sister, who was with the Aveiro family in Braga on Tuesday to witness Portugal's match against Spain, responded severely to critiques of CR7's performance.
On social media, the Portuguese striker's sister reproduced a comment by an unknown author and transcribed it: "It is necessary to give a hand to those who have always given theirs to Portugal. But the Portuguese are sick, petty, soulless, stupid, ungrateful and forever ungrateful. This guy who's sitting, is on his knees… No one can give him a hand. He's cruel. And it's been so much, but so much that he gave and gives. This one who's sitting is called Cristiano Ronaldo and is just the best player in the world".
Then he made his assessment: "I sign below. I only change a paragraph, he has his family and those who love him by his side. They will always be by his side, no matter what. The Portuguese spit on the plate they eat, it has always been like that. That's why when someone appears from the ashes and makes mentalities change, it bothers… With you always, my king. Calm down", underlined Kátia Aveiro.
Cristiano Ronaldo has come under criticism before Portugal's UEFA Nations League match against Spain on Tuesday.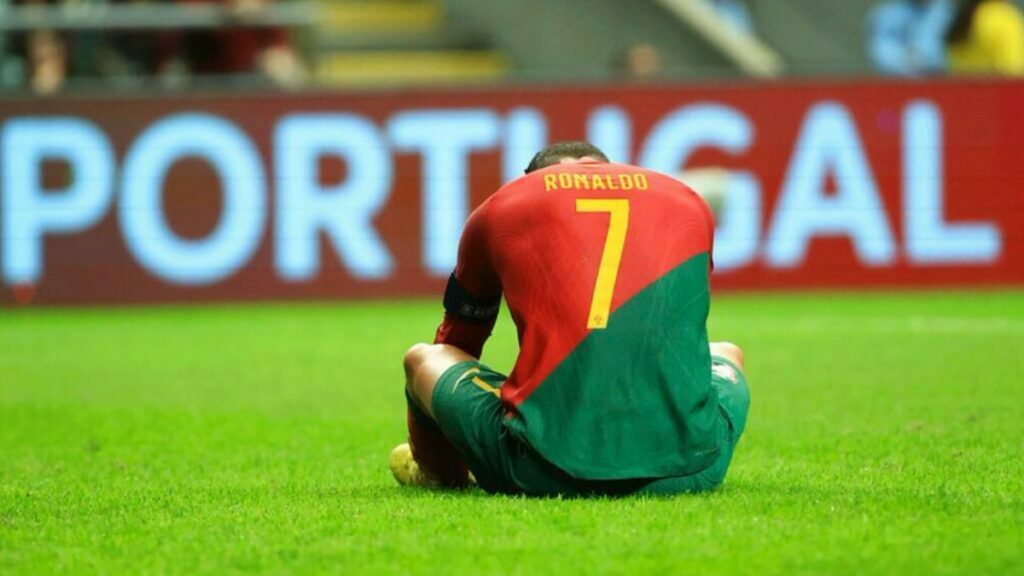 Following a painful few weeks in which Cristiano Ronaldo's attempts to leave Manchester United were denied and he found himself glued to Erik ten Hag's bench, the five-time Ballon d'Or winner has been blasted in his own country.
That's because Cristiano Ronaldo was extensively chastised in the Portuguese press during a 4-0 victory against the Czech Republic in which he drew a blank and surrendered a penalty.
According to The Sun, the tabloid A Bola went so far as to dedicate its whole back page to the aim of removing the captain of the Selecao, with the headline: "Less Ronaldo, more Portugal."
According to the source, despite Ronaldo's numerous caps and goals for his nation, he should be benched owing to a lack of playing time for United during the 2022/23 season.
It was also proposed that Bruno Fernandes take the lead during games, and a survey conducted by the magazine revealed that 57% of supporters did not want Ronaldo to start against Spain.
Cristiano Ronaldo had a rough night.
That's quite a hazardous mix of conditions for Ronaldo to enter a key game against Portugal's Iberian neighbours.
The pressure was ratcheted up even further when, despite protests, Fernando Santos started his star player from the start in the Estádio Municipal de Braga.
However, despite such a display of trust providing the perfect occasion for Ronaldo to raise two fingers to the sceptics, the Selecao captain's performance was far from classic.
On a night when the Portuguese were denied a spot in the Nations League finals, Ronaldo was left to watch as Alvaro Morata's late strike gave Spain a 1-0 victory.
As a result, Ronaldo was obviously upset and frustrated after the game, throwing his captain's armband in a similar fashion to his response to Portugal's elimination from Euro 2020 last summer.
Add Howdy Sports to your Google News feed.