Cristiano Ronaldo has been supported by Bruno Fernandes after his Manchester United teammate came under fire following Tuesday night's heartbreaking 1-0 loss to Spain.
Bruno Fernandes has sprung to Cristiano Ronaldo's defence after the Manchester United superstar put on yet another lacklustre performance as Portugal fell to Spain 1-0 on Tuesday night.
The United duo lost in Braga as Spain defeated Portugal to go to the Nations League finals thanks to a stunning 88th-minute goal from Alvaro Morata.
And it was yet another challenging night for Ronaldo, who has struggled to get past his home problems over the break. The striker, who has lost his place in the first squad at Old Trafford under Erik ten Hag, had another blank against Spain and missed a few great chances.
The 37-year-old had previously been under pressure from the Portuguese media to be benched for the crucial match after Ronaldo had also failed to impress during the decisive 4-0 victory over Czech Republic at the weekend.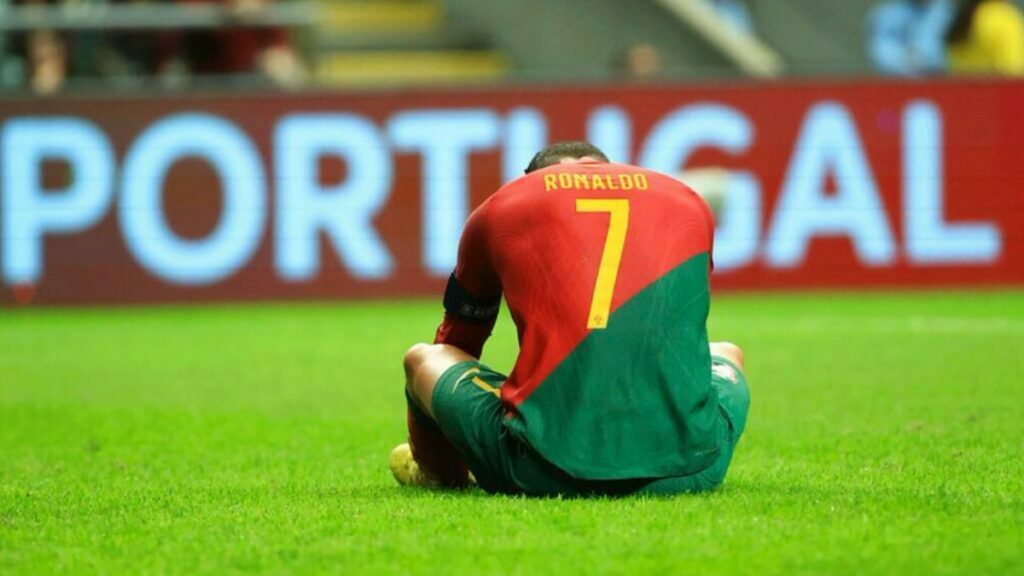 However, Fernandes said that Ronaldo shouldn't take the brunt of the responsibility for Portugal's Nations League defeat and supported his teammate at Old Trafford to recover from his recent setbacks.
Speaking after Tuesday night's match, Fernandes told Diario Record: "It wasn't just Cristiano who failed. We all tried and we couldn't. The Spain goalkeeper did very well. Cristiano is fine, with the ambition to help the national team, as he always has been and there is no need to make great stories.
"Cristiano was frustrated, just like the rest of us. He wants to score goals and the goals are going to come along. These are phases.
"When you score you will have more peace of mind to continue scoring many goals for us. Don't forget you're the goal-scoring record holder for the team."
Ronaldo has only made one Premier League start this season, but he has played a significant role for Manchester United in the Europa League. However, in his two European starts, the veteran has failed to impress, scoring only one goal.
Add Howdy Sports to your Google News feed.