Campeonato Paulista Young Player of the Year in 2019, Gabriel Teodoro Martinelli Silva currently plays for the English club Arsenal. Martinelli was also featured in the Campeonato Paulista Team of the Year the same year.
Gabriel has appeared in 86 matches for The Gunners and scored 20 goals while at it. Recently, he also scored the season-opening goal for Arsenal and become the first Brazillian in doing so.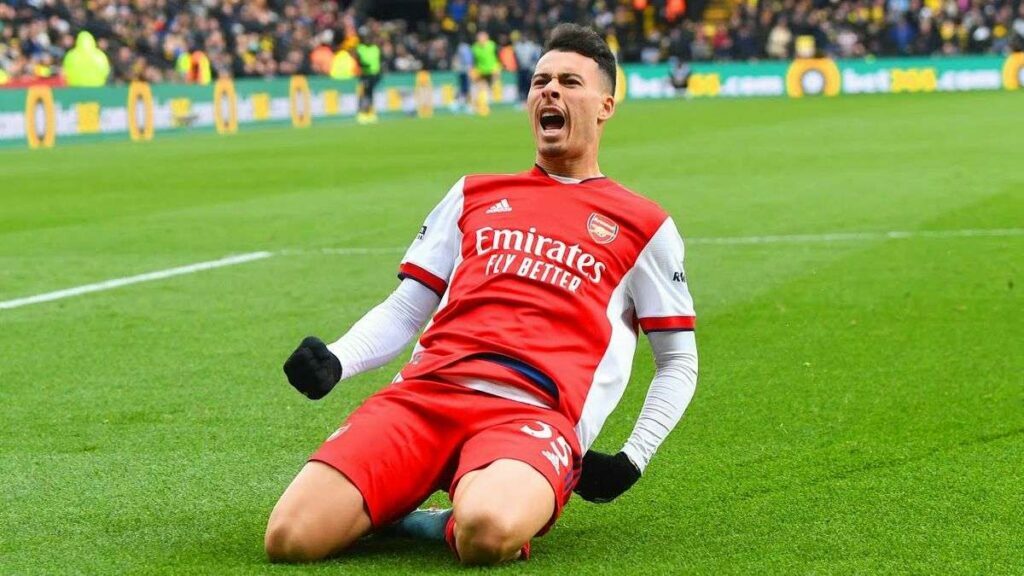 Gabriel before signing the £6 million transfer contract with Arsenal played for Serie B club Ituano. He graduated to his senior career from the Ituano youth academy in the year 2018.
The player is 21 years old and hence represents his nation in the Brazil U-23 team. He led the team to victory in the 2020 Summer Olympics and returned home with a gold medal on his neck.
And to support Gabriel in all his endeavors he had the love of his life backing him up on all his decisions. Let us know more about Gabriel Matinelli's girlfriend.
Who is Gabriel Martinelli's girlfriend?
Gabriel Martinelli is currently in a relationship with Isabella Rousso. The couple is spotted together on multiple occasions. Isabella is also often seen supporting his man from the stands during his matches for Arsenal.
Isabella shares the same age as of Gabriel and celebrates her birthday on 29th August every year. She was born in the year 2001 and is 20 years old as of now. Isabella comes from the beautiful city Rio De Janerio, Brazil.
Isabella is a medical student at the University of Vassouras in Brazil. She currently is not associated with any organization or is working for any. However, she is active on the social media platforms.
She uploads a load of selfies on her Instagram handle where she enjoys a healthy following of 43 thousand followers. She also uploads photos of her travelling and photos of the couple together celebrating their beautiful relationship.
Gabriel and Isabella children and relationship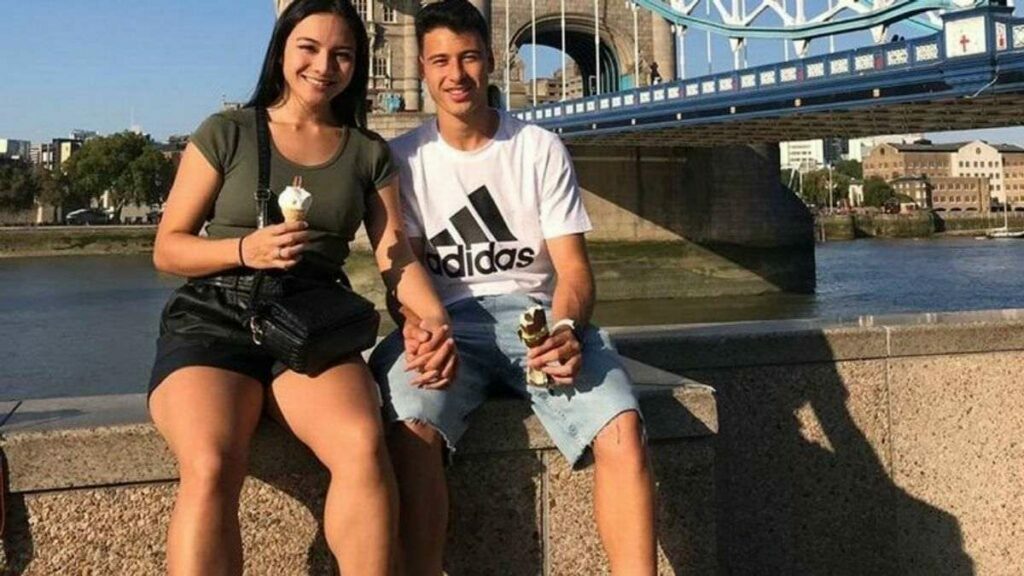 The couple has no kids so far and aren't expecting one this year. Both the individuals have just entered their twenties and have a lot to be concerned over. They have been together for over two years now.
The couple first met after Gabriel was overcoming his previous heartbreak. He was in a relationship with his childhood love Rachel Akemy for a long time but they broke up as it didn't work out for them.
Isabella was their to support Gabriel in his tough times and this grew their bond stronger. They soon realized that they were in love with each other and got in a relationship and have been together since.
Read Next:
Top 10 players with the most assists in La Liga history
Top 10 most handsome black footballers of all time featuring Romelu Lukaku and Paul Pogba
Who is Trent Alexander-Arnold's girlfriend? Know more about Hannah Atkins
Add Howdy Sports to your Google News feed.