Casemiro is one of the finest defensive midfielders in the current football scenario. His plays have led his team to victory on numerous occasions. His ball retrieving abilities and pass-making abilities are insane and have given an upper hand to his team in many important matchups.
Casemiro has spent most of his career with the La Liga club Real Madrid and has led them to victory in four titles. He has scored 31 goals in his 336 appearances for The Whites and helped them win five Uefa Champions League titles. He has also won three FIFA Club World Cups and three Super Cups for the club including the most recent 2022 UEFA Super Cup.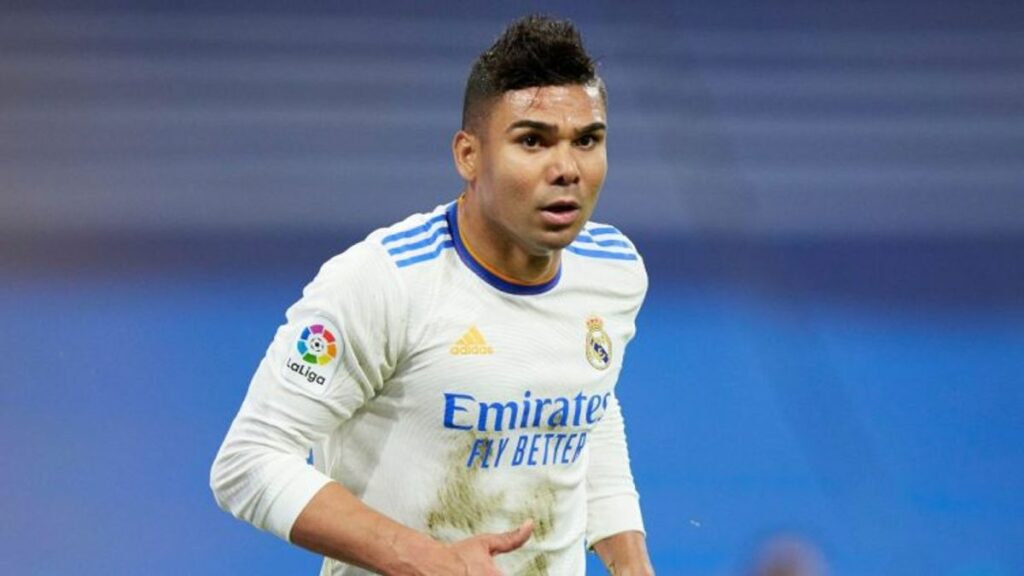 Casemiro was born in São José dos Campos, Brazil and hence was called by the Brazillian national football team to play in the 2018 FIFA World Cup. He has been capped by the nation a total of 63 times and was an integral part of the squad that won the 2019 Copa America.
With Manchester United closing in on a transfer deal with the player, Casemiro could be seen making a move to Manchester before the completion of his contract with Madrid which is supposed to end in 2025.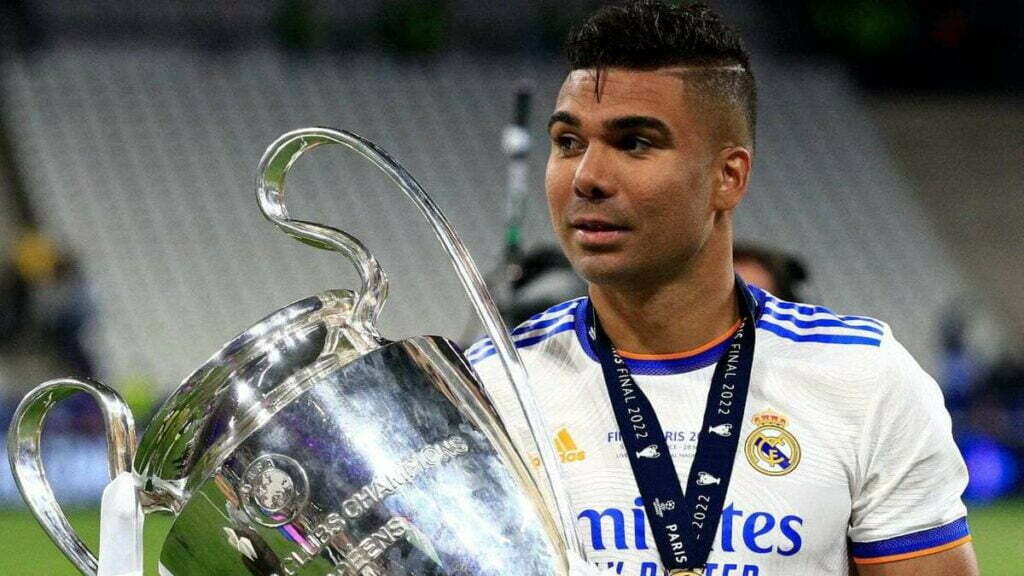 Off the field, Casemiro is an average family guy. He has a family of four which include his two kids and a beautiful wife. Let us know more about Casemiro's wife.
Who is Casemiro's Wife?
Casemiro's love of life with whom he has two children is a make-up artist. Her name is Anna Mariana Casemiro. Just like our midfielder, Anna was also born and brought up in Brazil.
Anna was born into a family with four daughters. She has three sisters Anna Paula Ortega, Anna Carol Ortega, and Anna Beatriz Ortega. She completed her Bachelor's in Business Administration.
Mariana was born on 12th July 1989 and is three years older than our Brazillian superstar. She also has an incredible social media presence and has 296k followers on Instagram where she posts about her family and Casemiro.
Casemiro and Anna's marriage and children
Casemiro first set his eyes on our makeup artist during his time with Sao Paulo. The couple started going out since then and had a great time together. This led to their lavish marriage on July 28th, 2014.
The couple has two kids, one son, and a daughter. Their firstborn was their daughter Sara who came to life on March 6th, 2016. After 5 years Anna gave birth to their son in 2021. He was named Caio.
Read Next:
Top 10 players with the most assists in La Liga history
Top 10 most handsome black footballers of all time featuring Romelu Lukaku and Paul Pogba
Who is Trent Alexander-Arnold's girlfriend? Know more about Hannah Atkins
Add Howdy Sports to your Google News feed.