Novak Djokovic is considered one of the greatest tennis players of all time and has a huge fanbase across the globe. But it was a special moment as he recently hosted one of his disabled superfans at the hotel.
Novak Djokovic is playing in the ongoing ATP Finals in Turin and is through to the semifinals after beating Hubert Hurkacz 7-6(1), 4-6, 6-1 on Friday. But during his campaign in Turin, he took some time to meet a disabled fan named Lorenzo Petrini. 
Lorenzo Petrini is a huge fan of Djokovic. He recently posted a photo on Instagram of an artwork and dedicated it to his idol Novak Djokovic. The artwork depicted Novak Djokovic's backhand shot in all four Grand Slams. The painting was done entirely by hand. His love for Novak Djokovic is very evident from his earlier Instagram posts.
"My last "work" dedicated to Nole was amazing. For me, make the entire draw by hand with all details to consider and the difficulties I had, mainly for my sickness, it was truly a feat but after several months with tenacity, mental strength and determination I completed it just like my idol Nole."

– Lorenzo Petrini on Instagram
He wished to gift the painting personally to Djokovic someday. Little did he know that the day would turn into reality so soon. Novak Djokovic hosted him and his family in the player's hotel in Turin.
He was very glad to receive the painting. Djokovic spent some time talking to them and he also gifted him an autographed Lacoste hat. Not only that, Petrini was lucky enough as the 24-time Grand Slam winner took him for a tour of the Pala Alpitour arena later that evening. 
A delighted Petrini thanked Djokovic and his team for this kind gesture and for making his dream come true. He mentioned this and shared it along with a video on Instagram showing highlights of his tour.
---
Fan delighted as Novak Djokovic signs his chest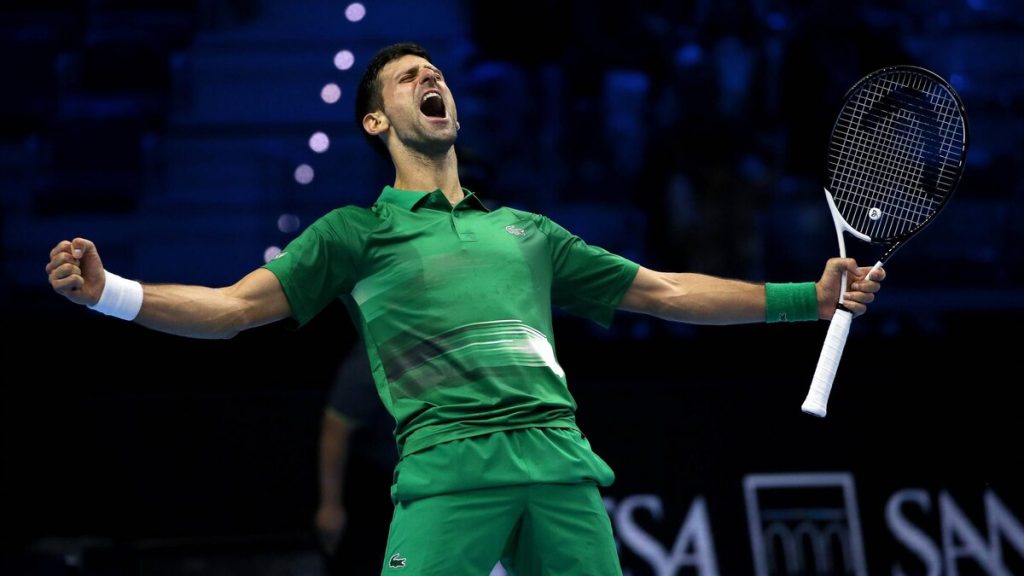 Novak Djokovic was seen having an autograph session with his fans after his win against Holger Rune at the ATP Finals.
It was the opening match for Djokovic at the ATP Finals. He has been drawn into the Green Group with Jannik Sinner, Holger Rune, and Stefanos Tsitsipas. He played his first match against Holger Rune and won the match.
Following his win, he had a session with his fans sitting at the gallery where he was seen signing autographs. It was one of his fans who surprisingly requested an autograph on his chest.
Djokovic who might have never come across such a request did not disappoint him and signed on his chest to his contempt.
Add Howdy Sports to your Google News feed.