Cristiano Ronaldo believed he had put Man United ahead against Newcastle United on Sunday at Old Trafford.
Less than five minutes into the second half of Sunday's Premier League match against Newcastle United, several Manchester United supporters believed Cristiano Ronaldo had a genuine goal disallowed.
Erik ten Hag's team struggled mightily in the first half, and they were fortunate to leave the field of play with the score still tied at 0-0. However, only three minutes into the second half, they believed they had taken the lead. When the ball was thrown back to goalkeeper Nick Pope after Newcastle had been given a free kick well beyond their own penalty area, Ronaldo believed the home team had taken it swiftly.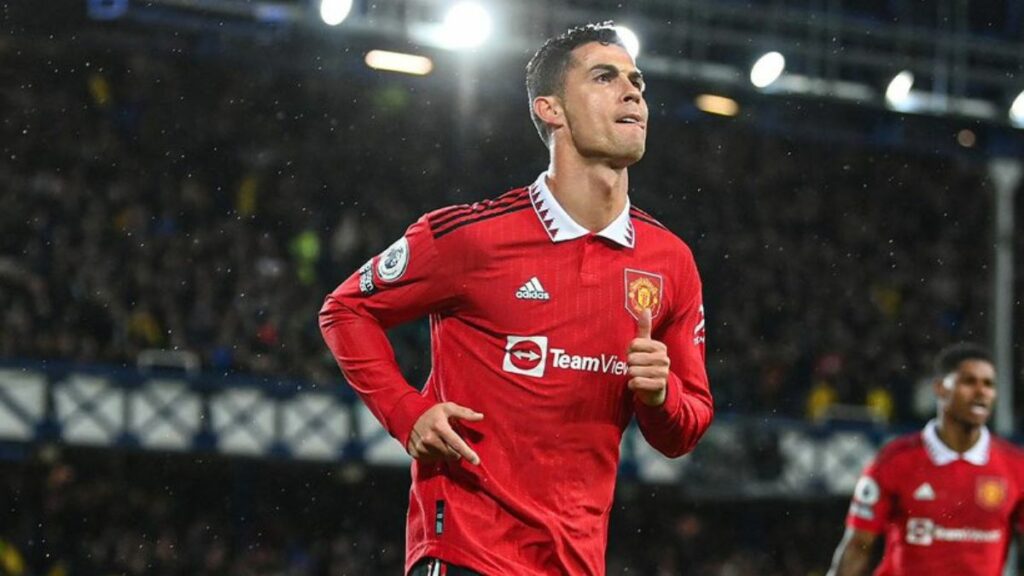 What did Ronaldo do?
He rushed into the penalty area, took the ball off Pope's feet, and rolled it into an open goal. However, referee Craig Pawson promptly disallowed the Portuguese star from scoring what he believed to be the 701st goal of his professional career.
Ronaldo believed Newcastle had rapidly taken the free kick and believed it was within his rights to take the ball away from Pope, even though it was subsequently determined that it had not. The United star, who was making his second Premier League start of the year, was incensed by the choice and received a booking as a result.
But Ronaldo had the support of United fans, who agreed that the goal should have been awarded.
What did Cristiano Ronaldo get before the game?
Prior to kickoff versus Newcastle United, Manchester United's famous manager Sir Alex Ferguson honoured Cristiano Ronaldo and David de Gea.
winning the Ballon d'Or five times Prior to kickoff against Newcastle United on Sunday, Manchester United's renowned manager Sir Alex Ferguson honoured star forward Cristiano Ronaldo and standout goalkeeper David de Gea.
The 700th goal in club football was celebrated by the Portuguese international after he scored it last weekend against Everton in the Red Devils' last Premier League game. The Spanish goalkeeper, on the other hand, received recognition for making history by making his 500th appearance in Manchester United garb.
Sir Alex Ferguson honoured two of Manchester United's best stars with awards in the video below to recognise their historic achievements. Cristiano Ronaldo became just the second player, after Austrian-Czech striker Josef Bican, to reach this milestone by scoring his 700th club goal against Everton (as per FIFA records).
Add Howdy Sports to your Google News feed.