The world of football has seen many trends form in the coming years. One of the most common trends of the previous two decades has to be the tattoos on the bodies of famous footballers.
There are very few famous personalities with their body clean. One of those with a clean body is Cristiano Ronaldo of Portugal. There are many footballers that have taken the inked path and have at least one tattoo on their body.
There are also many renowned footballers that have multiple tattoos and some even have their half or more body covered in ink. Some of these players include the name of the likes of Neymar and Lionel Messi. Let us know more about the Top 10 footballers with amazing tattoos.
10. Mario Balotelli
Balotelli currently plays for the Turkish club Adana Demirspor and is considered one of the best penalty takers of all time. Unfortunately, the player is usually seen surrounded by various controversies given his behavior in and out of the field.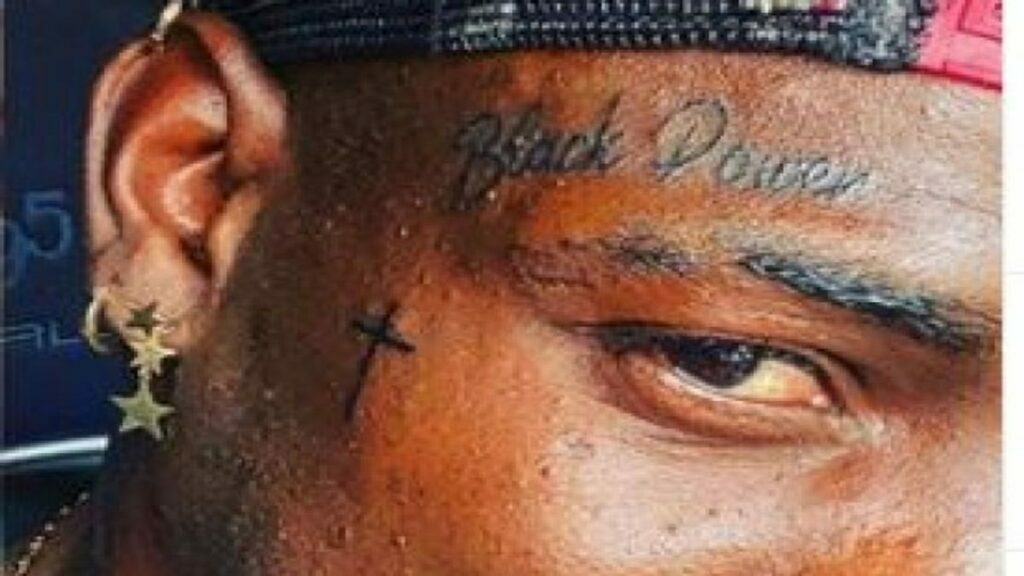 His 6 ft 3 body is covered with a total of 8 tattoos with meanings to them. He has numerous tattoos that portray his religious beliefs and faith in Christianity. He also has a crown tattoo on his chest.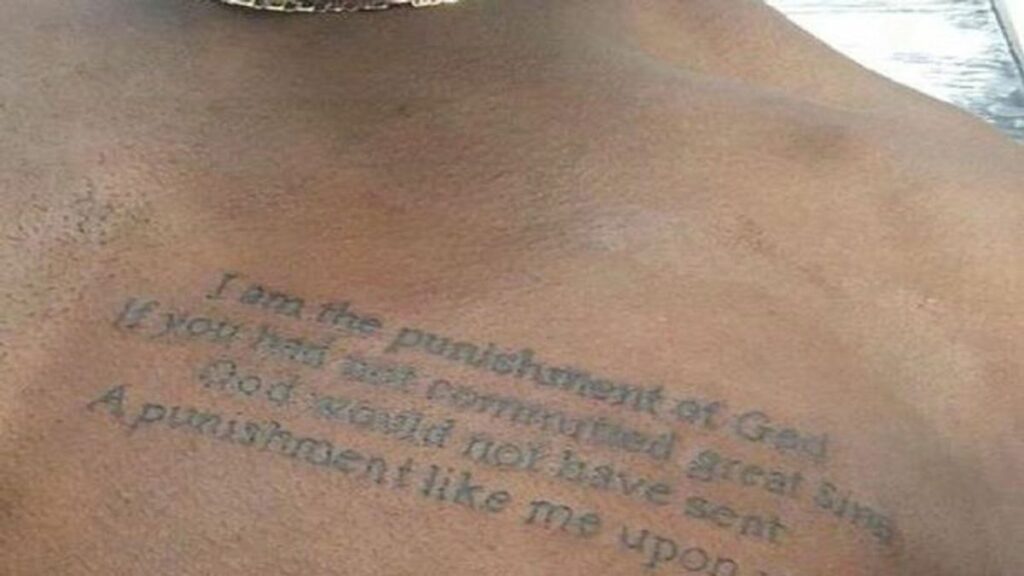 A tattoo on his chest features a famous Genghis Khan quote that reads "I am the punishment of God, If you had not committed great sins, God would not have sent a punishment like me upon you."
9. Daniel Agger
Former Liverpool center-back Daniel Agger was one of the best defenders in the region. He also captained the Denmark national football team before his goodbye to the game.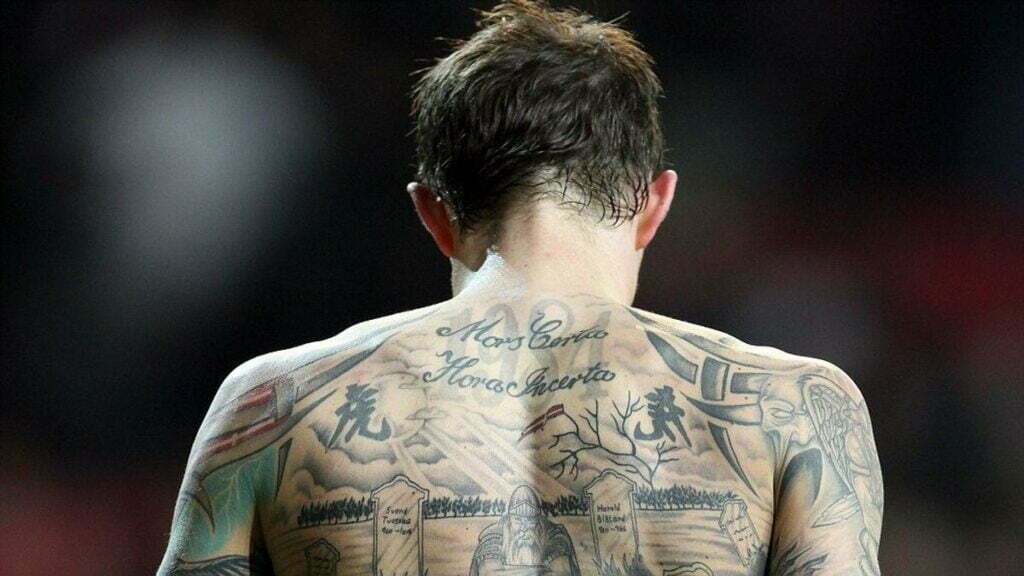 He is also famous for the amazing tattoos on his body. The player has 21 tattoos on his body with different meanings to them. His tattoos include the name of his son, his beliefs, and two big tattoos solely dedicated to his mom and dad.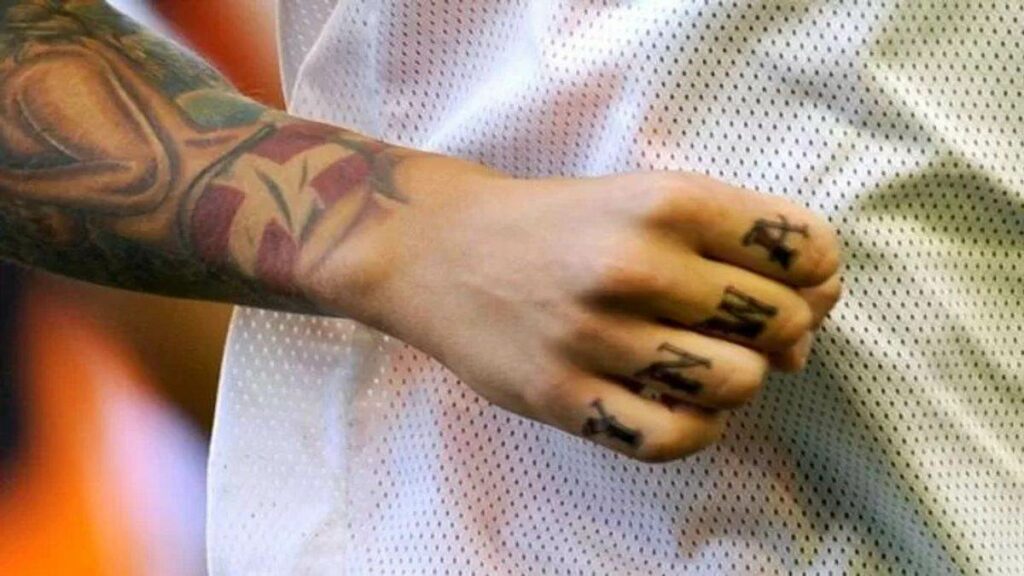 Daniel is very close to his former club Liverpool and has given a lot of space to the ink that portrays his love and respect for the club. His fingers read "YNWA" which is short for "You never walk alone", the vision that Liverpool goes by.
8. Daniele De Rossi
A former midfielder for the Italian football club Roma, Rossi is one of the best defensive midfielders of his generation. He has a 6ft tall body which is covered in ink for the majority of its surface area.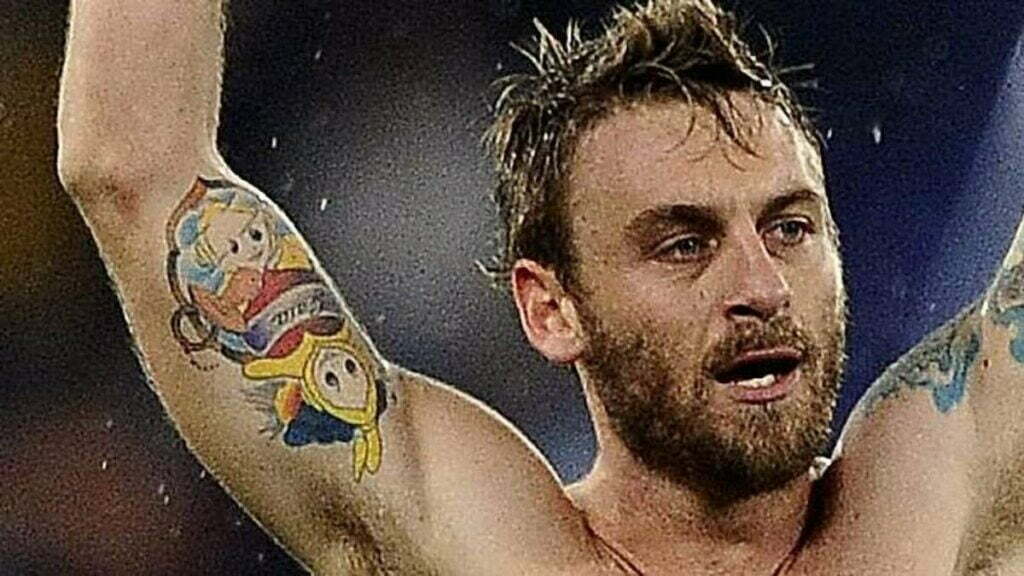 Rossi has a total of 13 different tattoos spread all across his body. He also has a Teletubbies tattoo on his Biceps which according to the player reminds him of his kid.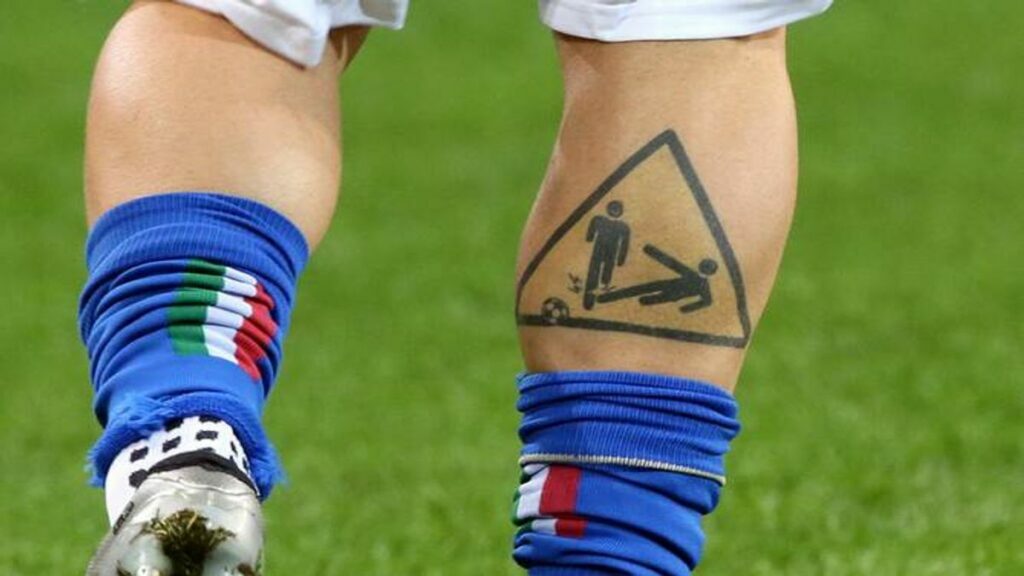 His most famous tattoo is the one on his right leg which shows a board sign of a player being tackled. The board sign depicts his physical playstyle full of strong tackles and interceptions.
7. Lionel Messi
Our argentine superstar footballer's tattoos are more than visible to an average human as his right arm and left leg are covered with ink. Messi has a total of 16 tattoos on his 5ft 7 body.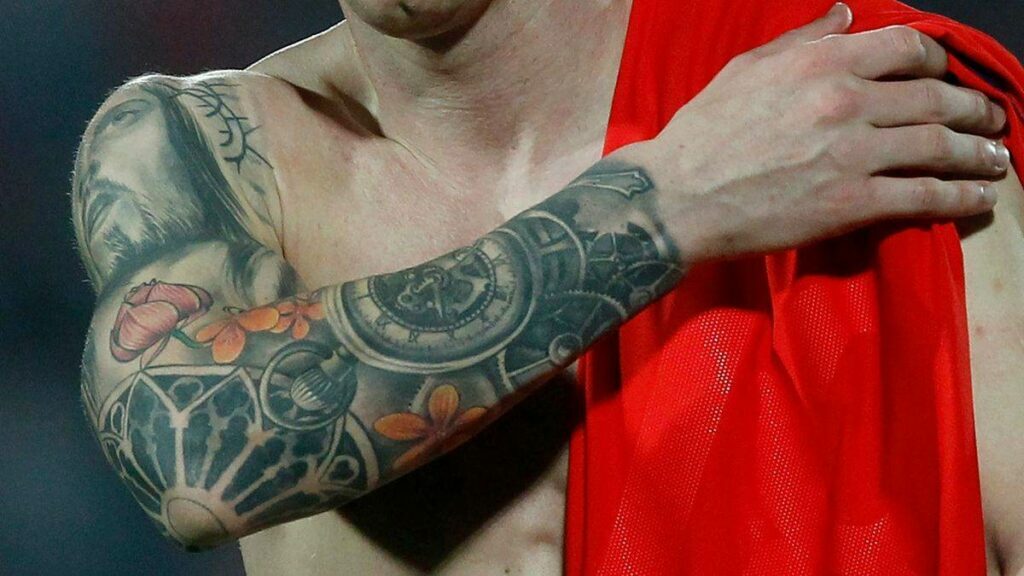 Apart from his limbs he also has a tattoo on his back that displays his mother's portrait on it. Most of his tattoos are significant and have some or other meaning to their existence on his body.
He has a football tattoo declaring his love for the game. Messi also has a portrait tattoo of Jesus Christ showing his faith in Christianity. He is also very close to his family and has a lot of tattoos dedicated to his wife and children.
6. Zlatan Ibrahimovic
An inked body is what you will accept when you see this Swedish player aggressing his way on the field. Zlatan has a total of 9 tattoos on his body that are spread all over his upper body. Zlatan has a great physique for these tattoos to sit on with a 6 ft 5 body.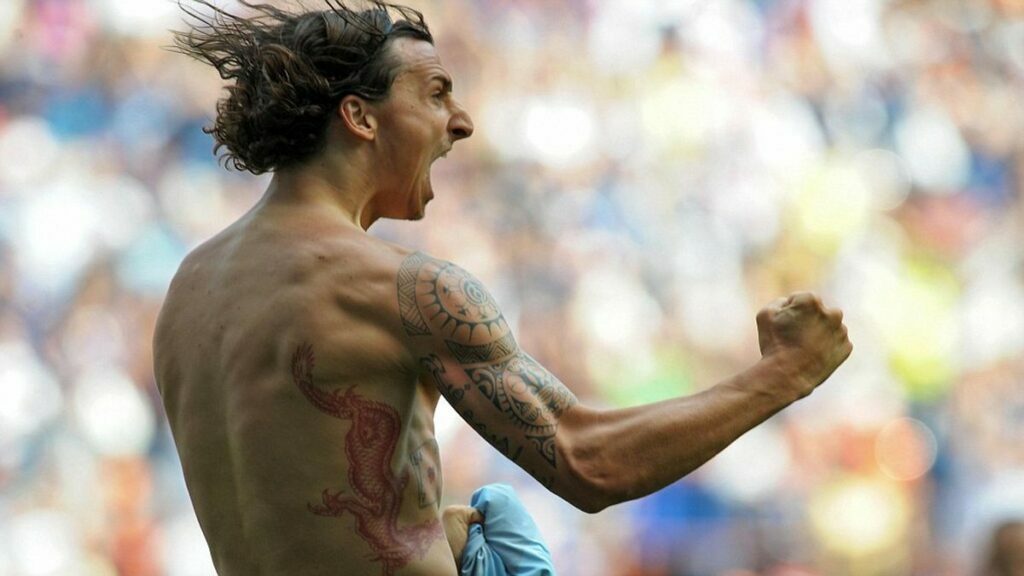 Zlatan has the birthdates of all the male members of his family on his right arm and the name of his mother and sister on his left wrist. He also has a tattoo on his abdomen that reads "Only God Can Judge Me."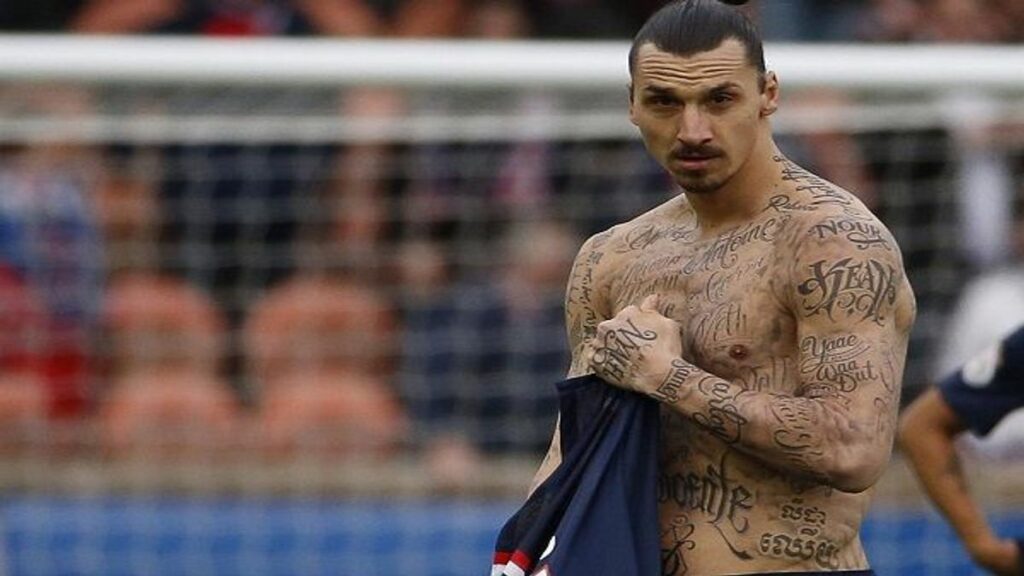 Zlatan also had 15 extra temporary tattoos on his upper body to spread awareness about the world famine. He had imprinted the names of 15 victims of the famine in order to achieve his objective.
5. Djibril Cisse
Cisse is a former striker born in France. He has played for many big teams in his career. But most of his fame comes from his time with Liverpool. He led his team to victory in the 2004-05 UEFA Champions League.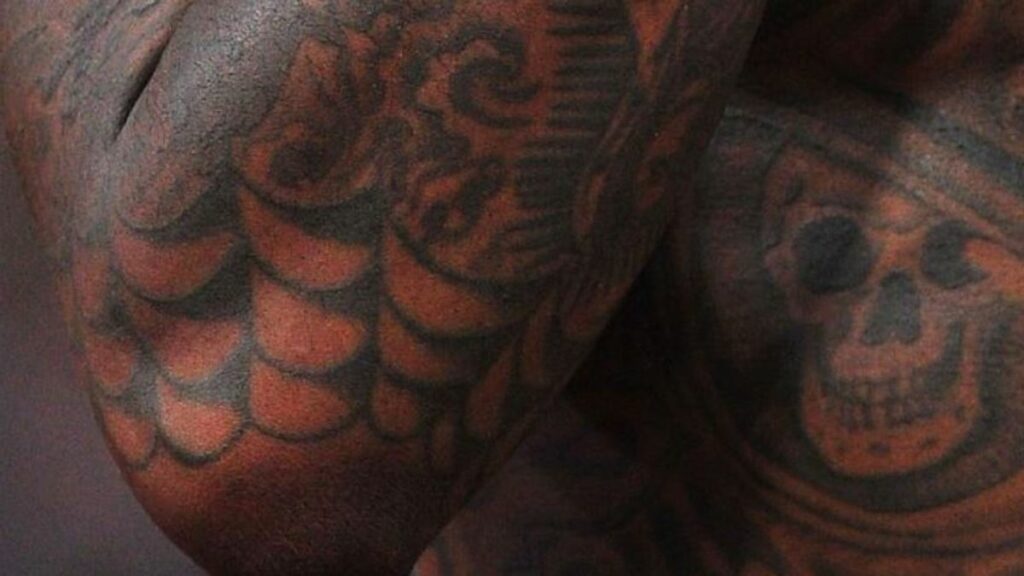 He has a total of 37 tattoos on his body with different meanings and interpretations. He loves his family and has their name imprinted on his body. He has roses, skulls, spiderwebs, and stars inked on his body.
He has angel wings on his back and also has a tattoo on his left arm that reads "Only God can Judge me."
4. Sergio Ramos
Former Real Madrid captain and currently the star center-back for PSG, Ramos is definitely one of the best defenders of all time. Ramos has a 6 ft body almost completely filled with tattoos.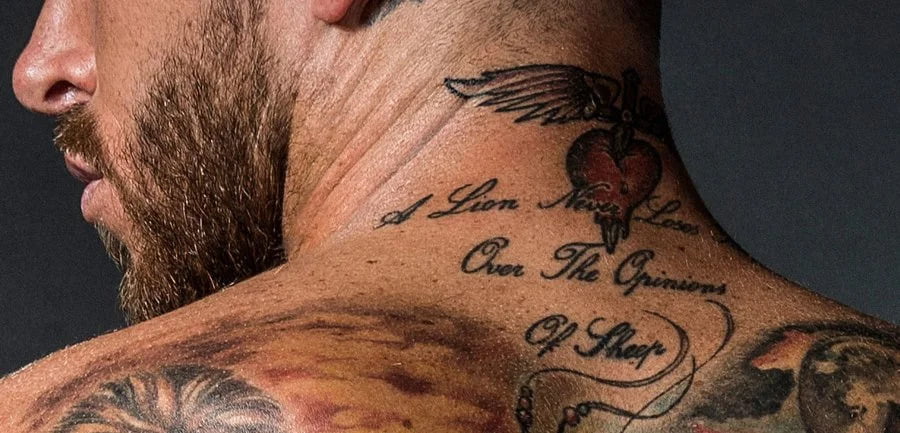 The Spanish player has a total of 42 tattoos on his body and almost all of them are significant displays of his life. Sergio has many life quotes on his body on motivational topics and topics of love.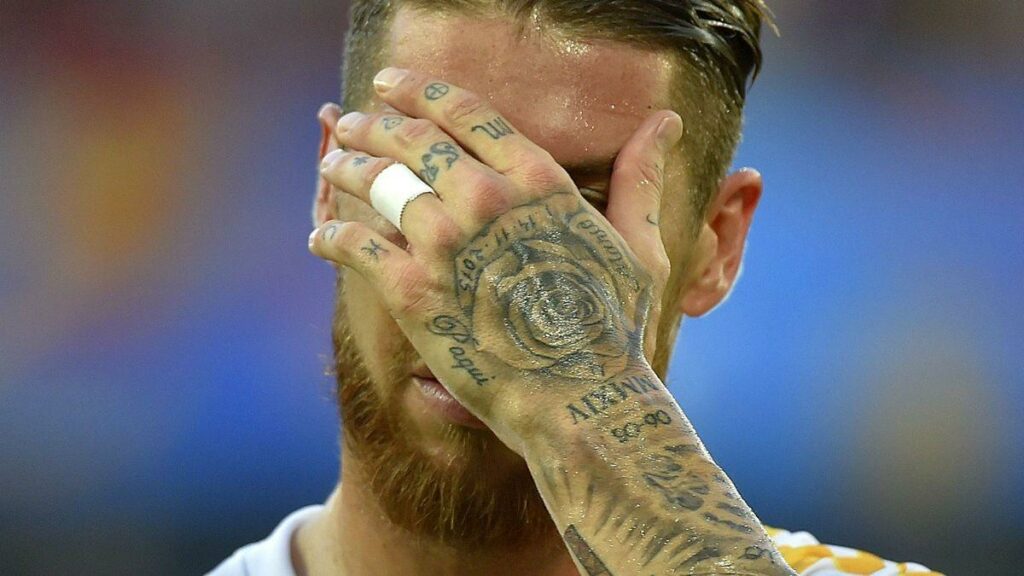 Ramos also has a tattoo of his beliefs on his back and also showcases a tattoo of Jesus Christ on his right lower back, arm, and a cross on his wrist. His fingers are also covered in red ink numbers that have cryptic meanings related to his stats and jersey number.
3. Alberto Moreno
Alberto has a total of 27 tattoos on his body all of which have some meaning to them and some are just out of his pure will. He has multiple finger tattoos and also his parent's name inscribes on his arm.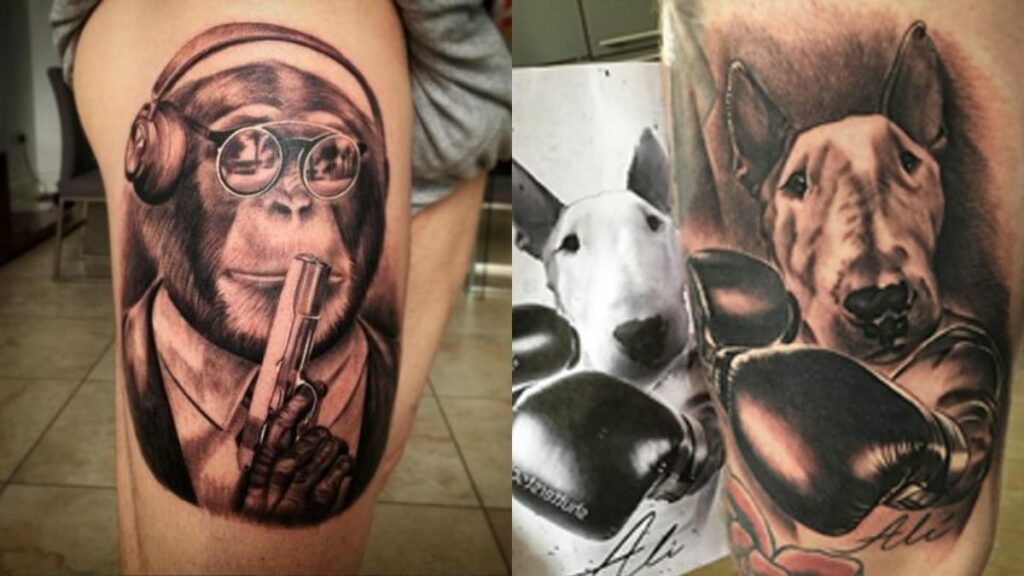 He also loves animals a lot and more than half of his tattoos are different animals. From panda to tiger, he has them all. He also has a dog tattoo with boxing gloves and a monkey tattoo that has a gun and sunglasses on him to give it a funky makeover.
2. Nicolas Otamendi
Nicolas Otamendi plays for the Argentina national football team alongside Lionel Messi. And similarly, he also has several tattoos on his body. His tattoo count goes up to 23.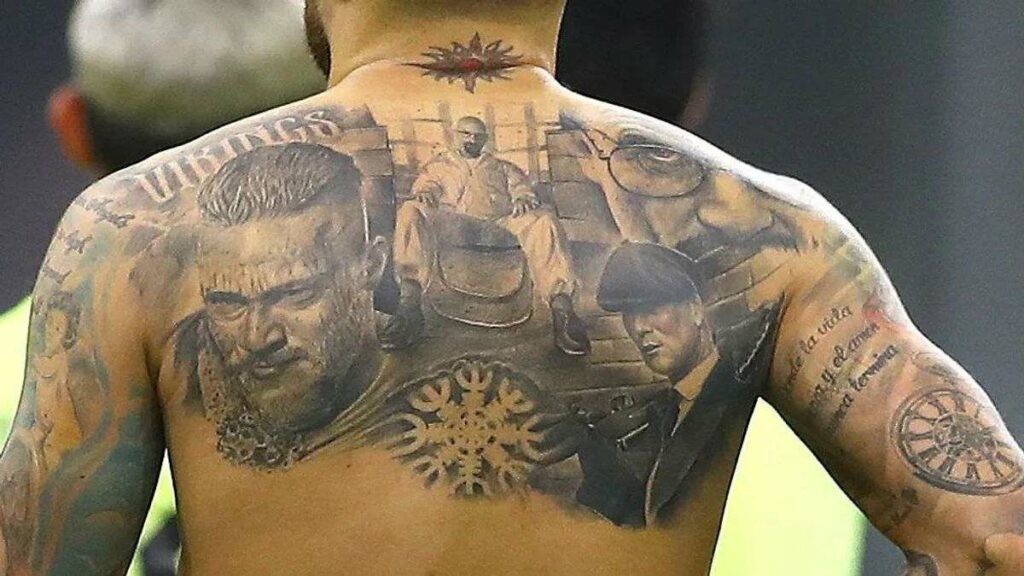 Otamendi is a hardcore TV shows fanatic and has portraits of some of the greatest characters from very renowned TV shows like Breaking Bad and Vikings.
1. Neymar
He is without a doubt one of the most successful footballers and also amongst the most famous footballers of all time. Neymar currently plays for Paris-Saint-Germain and the Brazillian national football team.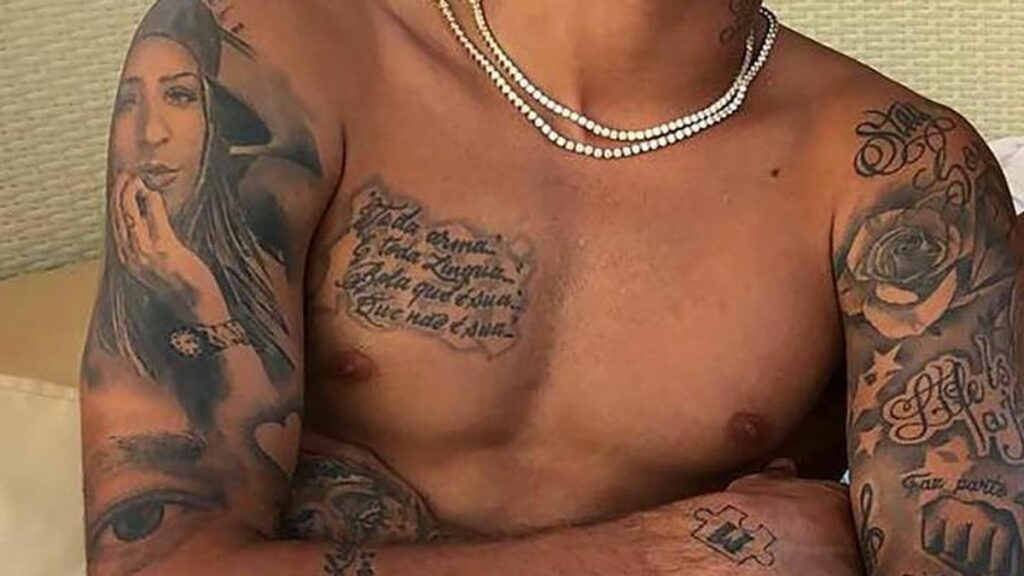 Neymar currently has 46 tattoos and counting on this body. He is a fan of this art form and keeps adding to his tattoo collection. He has tattoos spread all around his body and has covered the majority of his body parts with ink.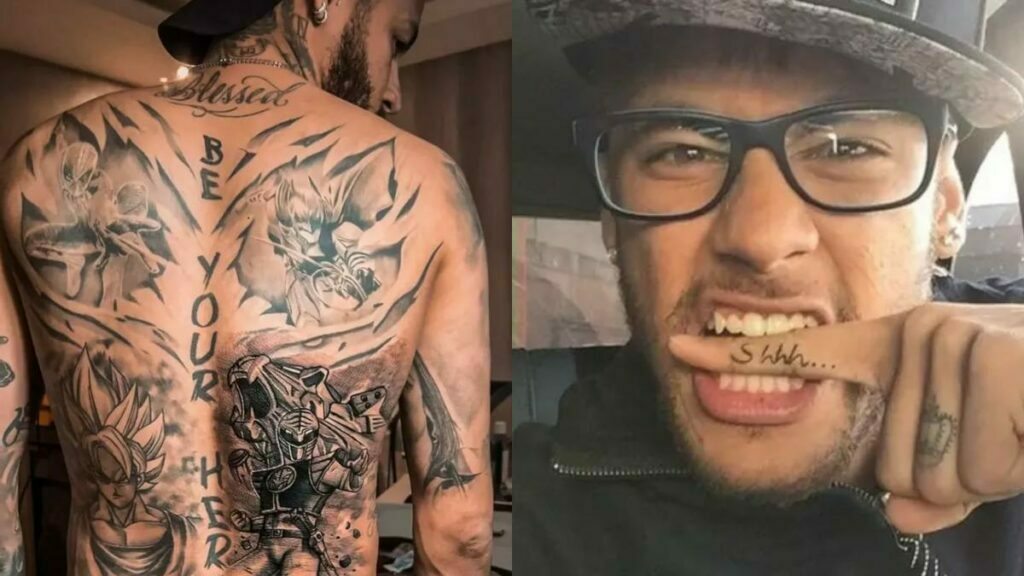 However, almost all of his tattoos have some or other meaning to them. Some are related to his sport, some to his family, and some to his personal beliefs. He has a tiger imprinted on his body. He also has his signature celebration "SSHHHH" inked on his finger.
Read Next:
Top 10 players with the most assists in La Liga history
Top 10 most handsome black footballers of all time featuring Romelu Lukaku and Paul Pogba
Who is Trent Alexander-Arnold's girlfriend? Know more about Hannah Atkins
Add Howdy Sports to your Google News feed.