Daniel Koranteng is a famous Ghana sports journalist, football commentator and analyst who recently tweeted about Cristiano Ronaldo who has been criticized all over the world for his poor form with United this season.
He Tweeted: "They've disrespected and discredited him throughout his entire career, so I'm not surprised at the latest agenda against the GOAT. However, the fact is, at the end of the day, the numbers will NEVER lie!
CRISTIANO RONALDO IS THE GREATEST TO EVER.
Cristiano Ronaldo has been insistent about leaving Manchester United following a disappointing offensive stay. Meanwhile, Red Devils' Erik ten Hag has limited his participation as he seeks the team's success, and many assume that Cristiano Ronaldo is not part of his master plan.
Manchester United has not received an offer for one of its primary assets, Portuguese star Cristiano Ronaldo, who still expects to leave the club in the winter transfer window, just over a month before the start of the World Cup.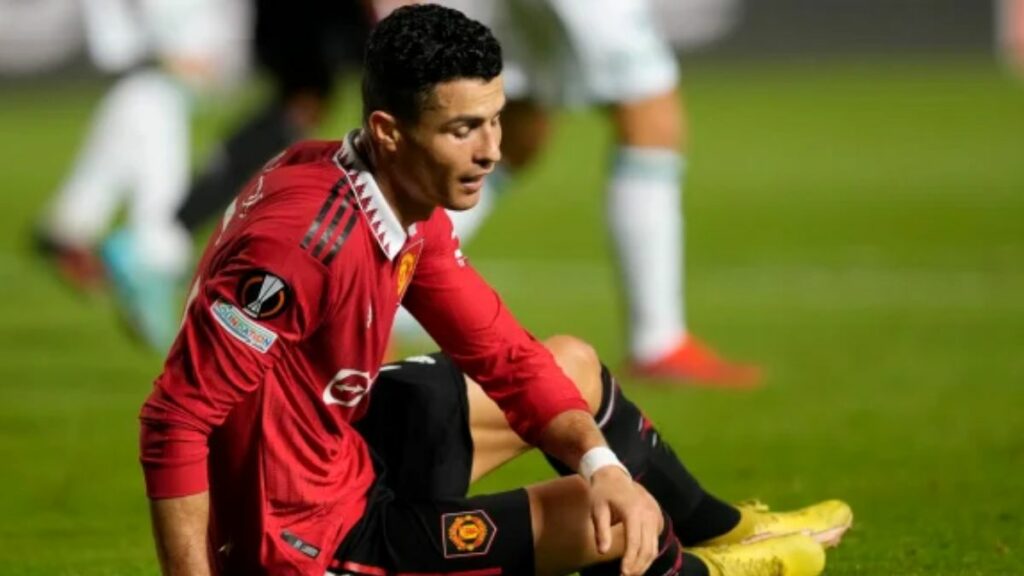 According to ESPN and the Daily Mail, the "Red Devils" are hoping that if "El Bicho" continues to feel uncomfortable with Dutchman Erik ten Hag's squad, he would once again press for a way out, especially because the no team is now ready to pay his release clause.
Meanwhile, Ronaldo is keen to leave the squad in order to compete in the Champions League, a competition from which the British side is barred due to its poor performance the previous year, which relegated them to the Europa League.
Cristiano Ronaldo might join the next team in the Champions League.
The Champions League competition regulations would enable Cristiano to compete in the tournament's final round, which would begin in January, despite having played three Europa League games for Manchester United. During the same time period.
During the summer, Cristiano had only one genuine offer from Saudi Arabia, which he and the club turned down. Although it was reported that in the summer, major clubs such as Chelsea, Napoli, and Bayern Munich were interested in his talents, no formal offer was made.
Is Cristiano Ronaldo's career on the decline?
Furthermore, so far this season, Cristiano has had a tournament with a significant drop in performance, and by January he will be 37 years old, so it appears that, while he is still one of the great figures of world soccer, the time has caught up with him, and the world's big clubs would no longer be willing to pay as much for his services as they once did.
Add Howdy Sports to your Google News feed.