There have been talks about Haaland being compared to Messi, Pep Guardiola steps up the widespread view among football fans, not just Manchester City fans that they have never seen a player tear the Premier League to bits as Erling Haaland has done thus far.
With 14 goals in just eight Premier League games, the Norwegian international has made a mockery of the league, which many consider being the finest domestic competition in the world.
After scoring three goals in the Manchester Derby last weekend, the City star became the division's fastest player to earn three hat-tricks, doing so in only eight games.
To put things in perspective, the previous record holder was Michael Owen, who accomplished the same accomplishment in 48 games.
As Manchester City's star number nine appears ready to exceed Mohamed Salah's all-time Premier League record of 32 goals in 38 games, he has the extra benefit of Norway failing to qualify for the Qatar World Cup.
Pep Guardiola disclosed if he is overjoyed that his star striker would get a well-deserved break ahead of his team's forthcoming game against Southampton, since the competition goes for more than three weeks.
"Of course not," he began.
"It is amazing for a football player to play there, it is a shame for the fans who want to see the best players possible."
Pep Guardiola added, "The joke is good (a petition for him to be banned).
"He will have a holiday for a few weeks during the World Cup and then he will be back and training."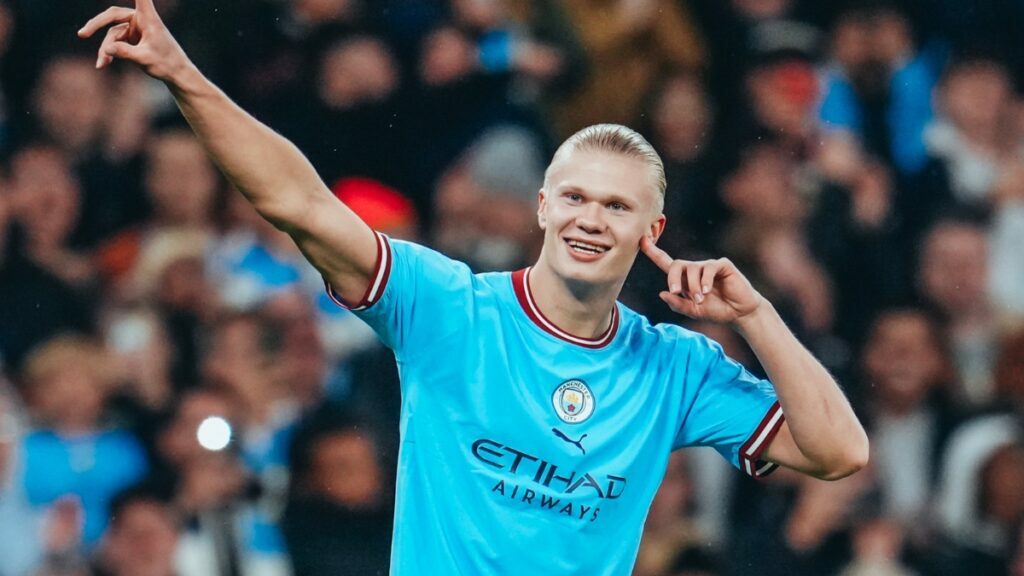 Erling Haaland's goal-scoring rate has been unrivalled thus far, and his unstoppable performances have prompted parallels to Lionel Messi, particularly during his time under the Catalan coach's supervision.
"Nothing is comparable with Leo Messi," the Manchester City boss replied.
"How many new Messi's is there? Ten or 15 but they all fail."
Pep Guardiola recently sided with the Argentine star in the dispute, citing his ability to create opportunities for himself and manage a whole game on his own.
In contrast, Erling Haaland is a more typical striker.
Finally, the fact that Erling Haaland's devastating performances have prompted comparisons to probably the greatest player of all time emphasises his amazing effect so early in a Manchester City shirt.
Add Howdy Sports to your Google News feed.