Roger Federer played an exhibition match against Andy Murray in Glasgow, Scotland. What's special about this match is that Roger did this while wearing a kilt(Scottish skirt).
7th November 2023, marked the sixth year since the Swiss legend played that match in a kilt. It was back in November 2017 that the exhibition match against Andy took place. 
2017 marked a wonderful year for Federer as he won the 2017 Australian Open and the 2017 Wimbledon Open. It was also Andy Murray's first appearance since he suffered a hip injury at Wimbledon that year. It was a charity event match and the money raised was donated to UNICEF and local charities.
Roger Federer was interviewed after he won the first set 6-3 and shared his desire to wear a kilt. A lady from the crowd gave her kilt to Federer and he played a game in that kilt. But he was comfortable enough to win the game. Murray won the second set 6-3 and the match was decided by a tiebreaker. Federer also offered Murray to wear a tartan hat that had some fake hair attached in the middle of the tiebreaker and won the match later.
'Tartan' is a piece of woven cloth made up of horizontal and vertical stripes in different colors on a colored background. 'Kilt' is a piece of tartan, a skirtlike garment worn around the waist. It is a traditional Scottish attire associated with Scottish men and women. The kilts for women are referred to as 'kilted skirts'.
Following the match, Roger Federer in an on-court interview shared his experience of knee injury and asked Murray not to rush to competitive tennis and to take his time to recover.  
Olly took to X, sharing the six-year-old video of that moment. It was the first time that Federer played tennis in an uncommon attire which made his fans go frenzy. The lady who offered her kilt to the Swiss legend to play a game must have surely "framed it afterward" read the caption.  
😂🏴󠁧󠁢󠁳󠁣󠁴󠁿🇨🇭 6 Years Ago Today:

Roger Federer became the first (?) professional tennis player to play a tennis match with a kilt, during an exhibition vs Andy Murray.

I bet the random Scottish lady in the crowd who loaned him the kilt framed it afterwards pic.twitter.com/npLaRtcvbT

— Olly 🎾🇬🇧 (@Olly_Tennis_) November 7, 2023
---
Serena Williams' coach says Roger Federer had the "best serve"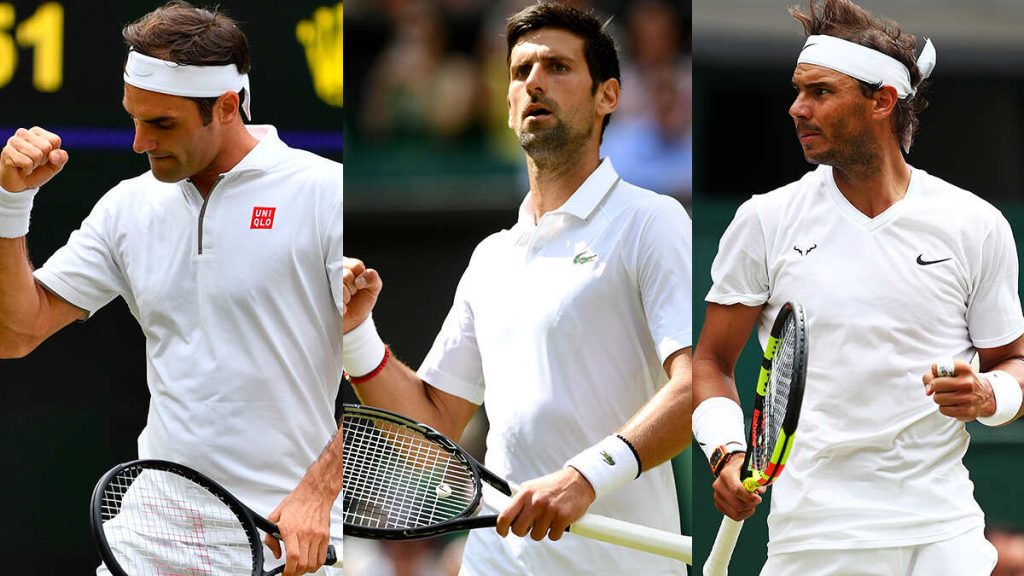 Serena Williams's childhood coach Rick Macci praised highly about the Big Three of the tennis world.
The trio of Roger Federer, Rafael Nadal, and Novak Djokovic is popularly known as the Big Three of tennis. Roger Federer retired with 20 Grand Slams, but Nadal at 22, and Novak Djokovic at 24 are still playing. The three have a total of 66 Grand Slams. They have dominated the Majors in the 21st Century.
He praised all three in some aspects and said:
"Federer had the best serve, Nadal had the best topspin and Djokovic had the best career."

-Rick Macci on X
There has always been a debate around these players about who is the Greatest Of All Time. But Rick is not wrong in mentioning that Djokovic had the best career because he already has 24 Grand Slams which is the highest by anyone and is still going well as a 36-year-old.
Add Howdy Sports to your Google News feed.