Gabriel Jesus has been a fantastic striker for Arsenal this season, scoring five Premier League goals since his £45 million summer arrival from Manchester City.
Jurgen Klopp has explained why Manchester City sold "flying" Gabriel Jesus to Arsenal.
Jesus has scored five goals for Arsenal since joining from Manchester City in the summer, and he has been a vital component in their strong start under Mikel Arteta. The Blues let the Brazil striker go after signing goal machine Erling Haaland, and Klopp believes they approved the trade because the Gunners are not a close neighbour and are far enough away.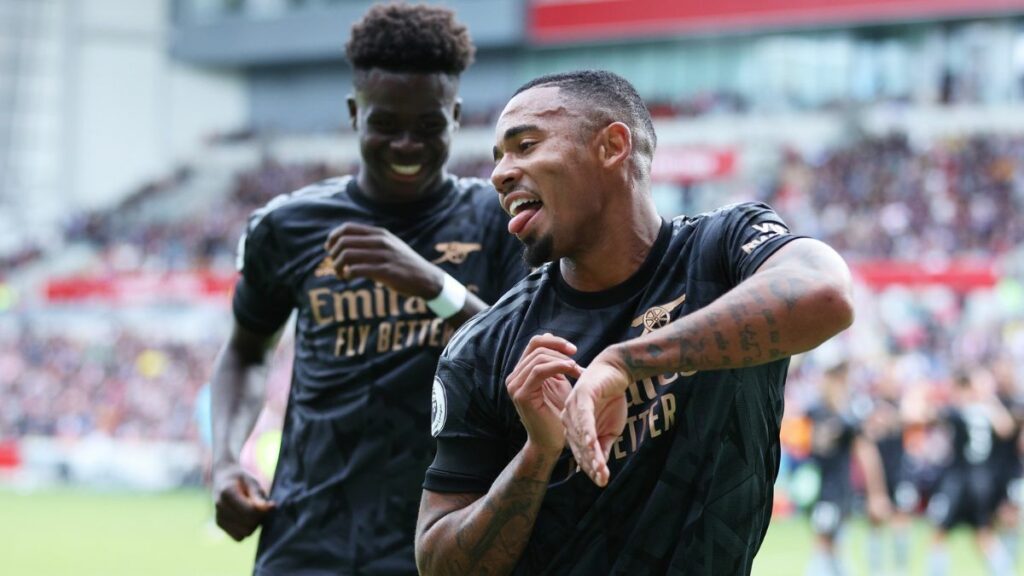 Klopp admires Jesus and believes his Liverpool team must find a method to stop him on Sunday at the Emirates. "I don't know him on a personal basis, but I've always liked him as a player," the Reds manager remarked.
"I know City wouldn't have sold him to any club, but with Arsenal the distance was enough, geographically. He's an exceptional player, you always say that. The Gabriel Jesus role at City was a nine and a winger. Last year, everybody said City had no number nine. He was still there, but he played obviously from the wing and now he can play his role.
"The third goal last night was a nice set up, so he is full of confidence, plus the quality of top-class players around him. He's flying in this moment, that's clear. If you're not playing against them, It's easy to enjoy what he's doing. We need to make sure he stops flying for a weekend."
Arsenal has won nine of their ten games this season and will meet Liverpool as league leaders on Sunday. Arsenal's confidence in Arteta is paying off, and Klopp believes the club has always had some outstanding players.
"All my respect to them, wow, really, really good job," he said. "It's like this when you need some time, nobody wants to give you time, and maybe not all of us deserve time. We have lots of respect for him. They have lots of talent in the last few years. Martinelli, I was very excited about him early on and he has become the player I expected him to be.
"Martin Odegaard, I met him when he was 15 years old in Norway, and the whole world wanted him, but he chose Real Madrid." I recall sitting around a table with him and his father like it was yesterday. After a few trying years, he's matured into the player everyone expected.
"Saka has been amazing since the first day he started playing, and Gabriel Jesus, if anybody understood how he could be outside Manchester City, it was Mikel, and the same with Zinchenko, while Xhaka has returned."
"Everyone knew how excellent Thomas Partey was at Atletico Madrid, and then they discovered a method to defend." It's a young squad, but it's an exciting one, and they're performing well. I'm looking forward to it because we're going to attempt to create them trouble."
Add Howdy Sports to your Google News feed.