Manchester United great Paul Scholes slammed winger combination, Jadon Sancho and Antony, for their lacklustre performance in the Europa League against Omonia Nicosia. The Red Devils' lethargic performance nearly cost them an embarrassing defeat before being saved by a Marcus Rashford brace and an Anthony Martial goal. United, on the other hand, wasted a flurry of chances as the home side scored again in the closing 10 minutes to make things tough for Ten Hag's men.
But United maintained their advantage with a hard-fought victory in Cyprus. Sancho and Antony were at the centre of United's lacklustre performance, failing to generate anything before being substituted. Antony, who cost United £85 million, has been hot and cold for the Red Devils thus far. In his diatribe, Scholes labelled the winger a "one-trick pony" for failing to bring something fresh to the table.
Scholes is enraged at Antony for failing to contribute more.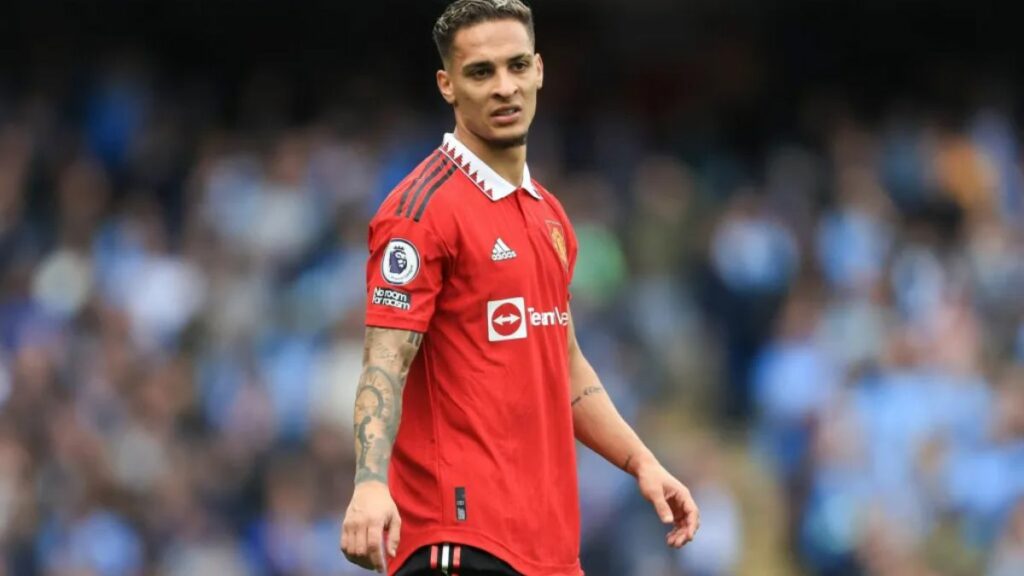 Despite working under his previous boss Erik ten Hag, Antony has appeared odd at times in current United team. While he did score on his debut against Arsenal and hit a spectacular goal against Manchester City, the winger has been accused of disregarding his defensive responsibilities on the flanks. Scholes had already warned Antony and Sancho during the derby mauling that they needed to backup their full-back as well while defending.
This time, the former Manchester United midfielder emphasised Antony's failure to do anything unusual in the close victory over Omonia. The Brazilian is known for cutting inside from the right and shooting towards goal, which did not appear to work against the Cypriots. Scholes was infuriated by his deception, which was detected and neutralised by the opponent. Scholes stated during the post-match commentary on BT Sport:
"He [Ten Hag] was right about the wingers being static. Sancho never really runs in behind. He needs a fast left-back really or a centre forward to link up with and he hasn't really got that at the moment.
"Antony on the other side as well, he doesn't run in behind. He seems to be a bit of a one-trick pony. He's always cutting inside and either passing back to the full-back or having a shot. You're thinking he needs to develop a little bit. It's still early days for him, we know that. It was just so easy, United just looked so easy to break through."
While Sancho was replaced by Rashford at halftime, Martial came in in the 74th minute to replace Antony. Rashford and Martial both rescued United's blushes thanks to Ten Hag's replacements. He does, however, need his wingers to produce more and do it soon, since United's games are coming thick and fast, with 8 more to play this month. Sancho has had a slow start to the season, scoring just three goals in ten appearances, while Antony has two in five.
Add Howdy Sports to your Google News feed.